Here's one of the entries for our Valentine's Day Couples Contest!  Lauren "Troppy" Rapciak and Clayton Faits are cosplaying as Saffron and Malcolm Reynolds from Firefly.  Although neither cosplayer used a wig from EpicCosplay, we have some recommendations that would work well for each of those characters. For a Saffron cosplay we recommend using our Hestia Wig in Copper Red. For a Malcolm cosplay we recommend using our Hermes Wig in Light Brown! Read on to learn more about these cosplayers!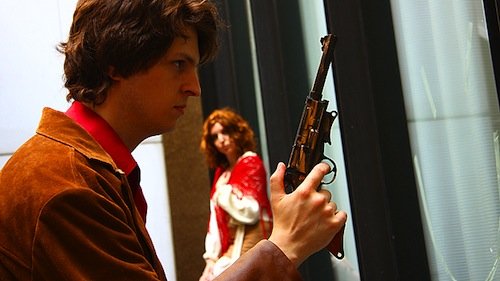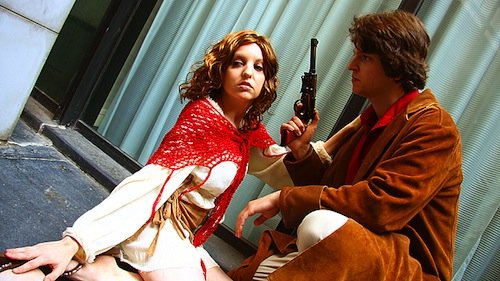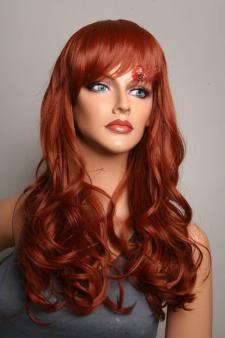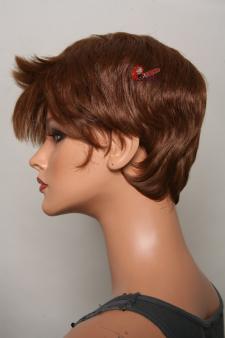 -What inspired you to do these cosplays?
Clayton introduced me to Firefly before we were dating.  My journey through the episodes was one of the things that got us talking!  Now, we are happily living together in a nerds' paradise of an apartment.  He looks a lot like young Nathan Fillion, and me… well I just love a bad girl faking good.
-What got you into cosplay?
Both of us were born geeks.  When I was really little, I dressed up as Agent Scully for Halloween.  Clayton had his entire daycare dress up as Star Trek characters!  I have been cosplaying at conventions since 2000.  My first costumes were Aisha Clan-Clan from Outlaw Star and Yuna from Final Fantasy X.  The Aisha costume was so awful that I destroyed all the pictures!!  Clayton was a theatre major in college, so I think cosplay was just a natural step.
-Why do you love cosplay?
In my opinion, dressing as a character is the ultimate way to show love and admiration for them.  Cosplay is a wonderful hobby because through it, you can learn dozens of artistic media- sewing, painting, wigs, knitting, fabricating everything from prop weapons to elegant masks… even thrifting!  Cosplay has also given us some majorly awesome opportunities in the geek community.  I've played professional characters at Harry Potter events, and Clayton and I got to emcee Chicago's last Can't Stop the Serenity charity event in these Firefly outfits!
Geek Girl Chicago (Lauren's Blog): https://chicagonow.com/geek-girl-chicago
Our Fair City (Clayton's audio drama): https://www.ourfaircity.com