Here is one of the entries for our Valentine's Day Couples Contest! Rachel Cramer (Piece of Heart Cosplay) and Kenneth Pingad (Godly Team Cosplay) are cosplaying as Princess Peach and Mario from the game Super Mario! Although neither of these cosplayers used an EpicCosplay wig we have some styles that would be great for use when cosplaying as these characters! For a Princess Peach cosplay we recommend our Persephone Wig in Rich Butterscotch. For a Mario cosplay we recommend that you use our Hermes Wig in Dark Brown. Read on to learn more about these cosplayers!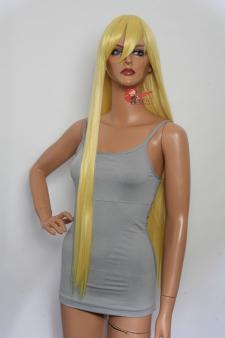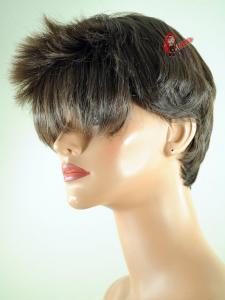 What inspired you to do these cosplays?
-Rachel: I decided to make Princess Peach as a surprise for Ken to match his Mario cosplay~ <3
-Ken: It is a combination of being a Nintendo fan and an urge to see how much fun I can have in this cosplay.
What got you into cosplay?
-Rachel: I got into cosplay in 2008 through a friend who would show me pictures of amazing people in costume who would capture the characters they dressed up as so well, it made me want to try my hand at it as well.
-Ken: Culture Shock. When I saw all these amazing people in their cosplays just being themselves and having fun; I knew I wanted to be apart of that.
Why do you love cosplay?
-Rachel: Cosplay, for me, isn't a way to become a different person, it's a creative outlet that I can showcase through myself.
-Ken: I love the social aspect of it. You wouldn't believe the amount of friends I've made due to our simple love for dress up.
Photograph is credited to Jolt Photography