Epic Cosplay wig: Chronos in Classic Purple for Konan cosplay from Naruto
Naruto fans are sure to appreciate this fantastic take on the tough and talented kunoichi Konan. Featured cosplayer Chloe Muro provided the great photoset you see below. Chloe also included a helpful look at the process behind the wig construction:
So I recently got into Naruto (very late, I know) but I'm absolutely loving the series and a wide range of characters! I decided to cosplay Konan on a whim, and the Chronos was the perfect low-maintenance wig. However, being NOT low maintenance myself, I also ordered some wefts to add a tiny bit of length to the front to frame my face a little better. I straightened the wig out completely, then cut the wefts into 6 sections – 3 for each side and each time making them a little bit shorter in length to help it blend in with the wig naturally. I sewed the wefts in on each side right by where my temples would be, and then once they were added trimmed and roughed up the ends to blend in with the natural wig. It made a VERY slight difference but I was really happy with how it turned out! Of course since Konan has a bun, I got the bun attachment in classic purple as well. I unraveled a few bits really slightly so I could recreate her almost bean sprout coming from the base of the bun. I trimmed a piece for her part in the bangs, and basically just heat-trained and hairsprayed the sides of the wig to stay out of my face!
All photos taken and edited by myself with assistance by my friend Bianca!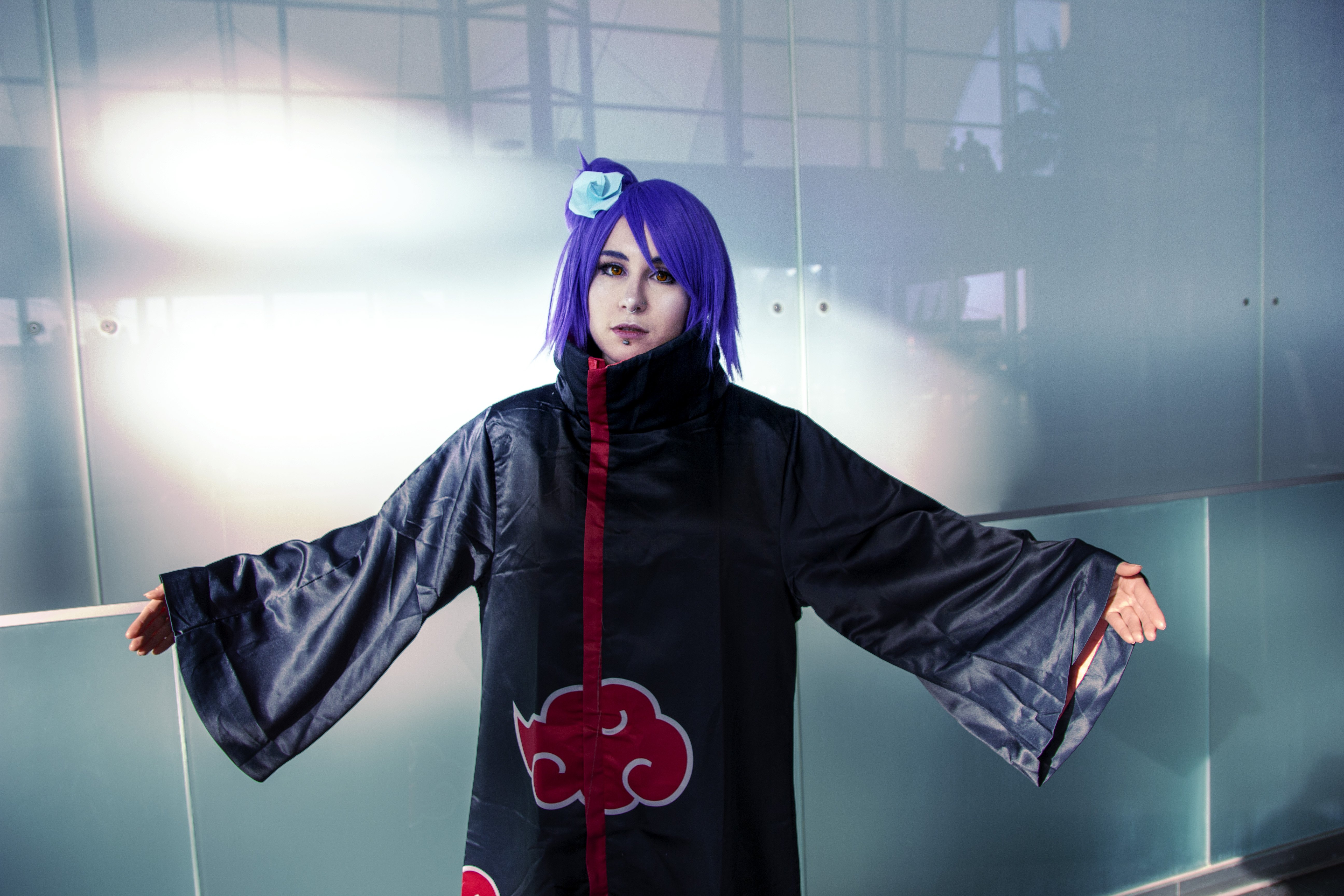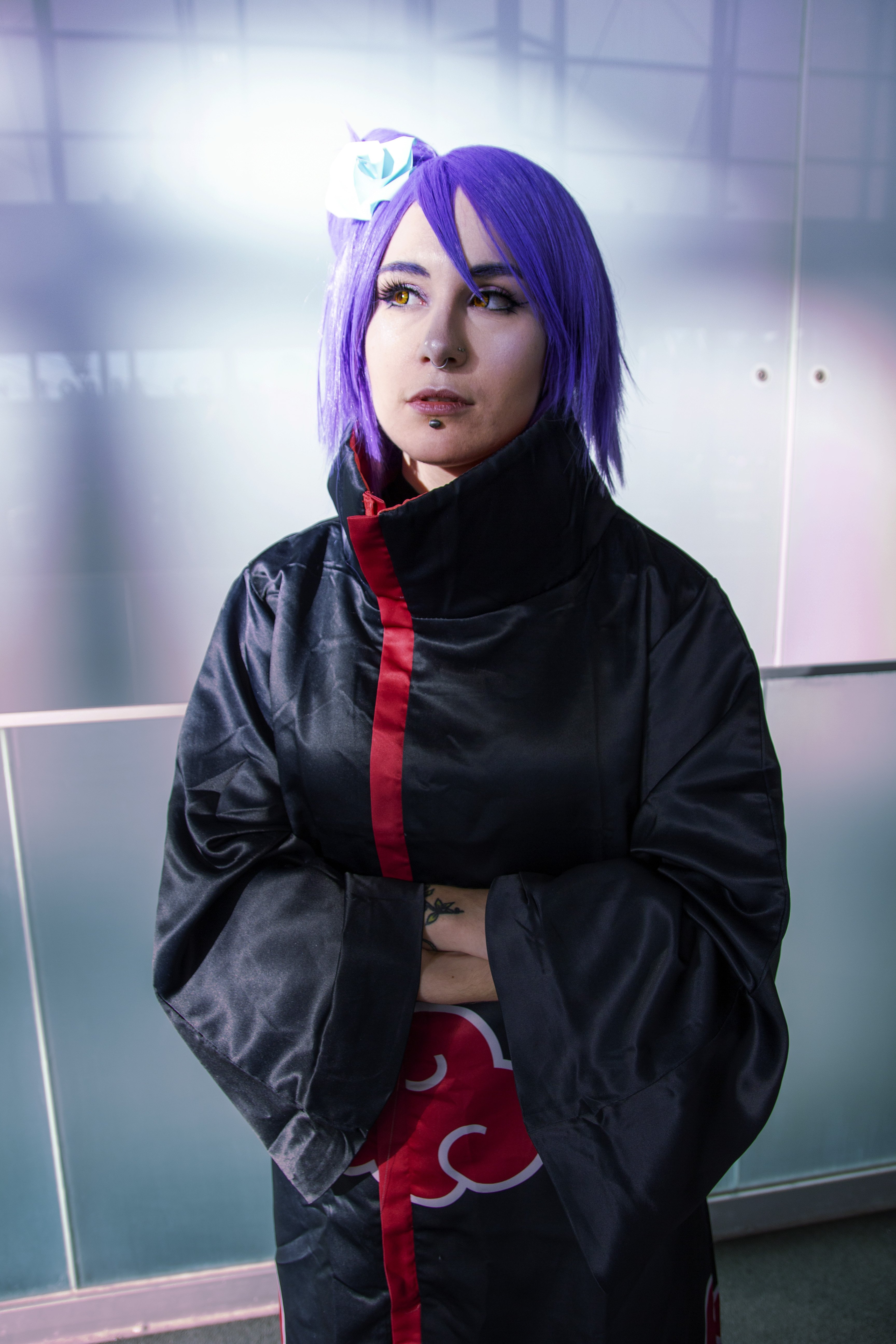 Behind the Style: Konan Cosplay Wig
Cosplayer Chloe Muro used the Chronos wig from EpicCosplay to create this fantastic look. Chronos is a short, bob-style wig that measures at 14 inches with 8-inch bangs. The fibers are resistant to both heat and tangles.
The color, Classic Purple, is a great match for a Konan cosplay. If you have a different character in mind, this wig is available in every color of the rainbow. And so many in between! EpicCosplay offers inexpensive color samples to help you choose the right fit for your character.
And finally, a clip-in bun completes the look. These buns are available in a wide range of colors as well. Check to see if the color you need is available to save tons of time on your next cosplay wig. EpicCosplay offers clip-in ponytails and weft extensions for other types of customization too.
How would you construct your own Konan cosplay wig? There are so many options! Leave your thoughts in the comment section below.