The marketing staff at EpicCosplay took time off from uploading all of your wonderful entries to our blog so that we could judge all the entries and get you the results as soon as possible! We know how much it stinks to wait for something that you really want and we wanted to minimize the wait. There were so many of you that entered and we were so happy that you guys took part in the contests! It was really exciting to see such an amazing turn out and it was extremely hard to pick our favorites since you guys sent in so many epic entries! After much deliberating and judging between the members of the marketing team we have come up with our top three in each contest. Since there were so many spectacular entries we chose to award some honorable mentions as well. Without further ado, here are the first, second, and third place cosplayers of the Valentine's Themed Contest!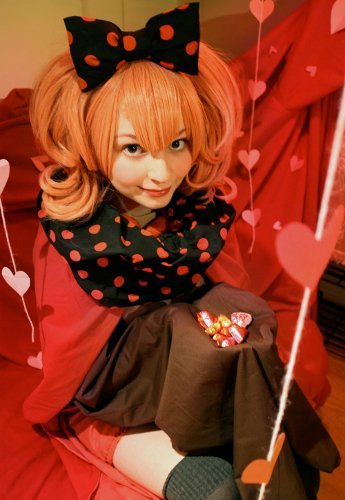 In first place, we have Rachel (Rachsaysmer) cosplaying as Charlotte the Dessert Witch from Puella Magi Madoka Magica! She sent us a positively adorable submission that fit the Valentine's Day Theme perfectly! She will be receiving a $50 gift card to our website as an award for her great work! Check out her entry here for more information about her cosplay!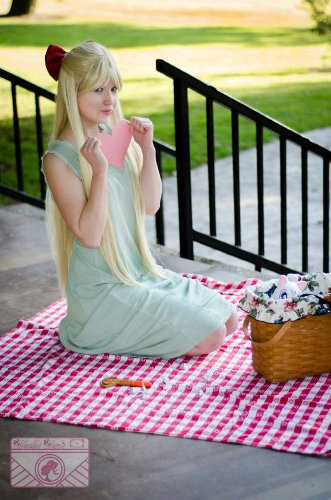 In second place, we have Kaitlyn cosplaying as Mina Aino from Sailor Moon! Her adorable Valentine's picnic picture was wonderful as well! She will be receiving a $30 gift card to our website as an award for a great entry! Go here to see some information on her entry!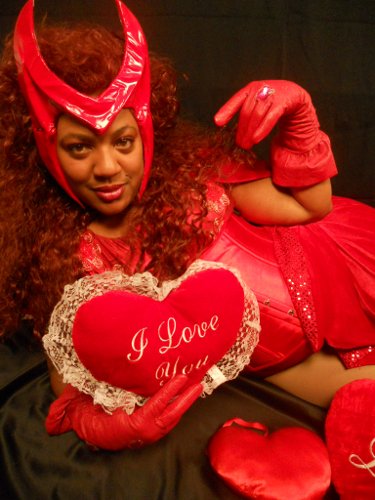 In third place we have Darlena cosplaying as the Scarlet Witch from the DC Comics Universe! We were also extremely happy with how she incorporated the Valentine's Day Theme into her entry! As an award for her great entry, we will be giving her a $15 gift certificate to our website! Check out her entry here for information on her cosplay!
We want to give a big thank you to everyone who entered our Valentine's Day Contests! They were a huge success and we are looking forward to doing more of them in the future! If you are looking to see the results of our Valentine's Couples entry please go here to see those results! If you are looking to see our honorable mentions please go here! Thank you so much for participating and we hope to see you all again next year!