EpicCosplay wig: Daphne in Platinum Blonde for Daenerys Targaryen cosplay
The dragon queen makes a regal appearance in this fantastic Daenerys Targaryen cosplay as worn by Ashley Rose. Below, Ashley Rose explains a little bit about the inspiration behind the outfit and wig styling choices. Then, keep reading after the photoset to learn more about the features that make the Daphne wig from EpicCosplay such a fantastic choice for this character.
This is my Season 4 Daenerys Targaryen, worn at 2018 Long Beach Comic Con. This is one of her first dresses that exudes royalty, and I love it! The dress is made my miccostumes, and the wig by EpicCosplay, styled by me. I chose to style the wig with her more complicated trademark braids instead of the single rope braid that was used for this look because the more powerful she is, the more intricate her braids and style become.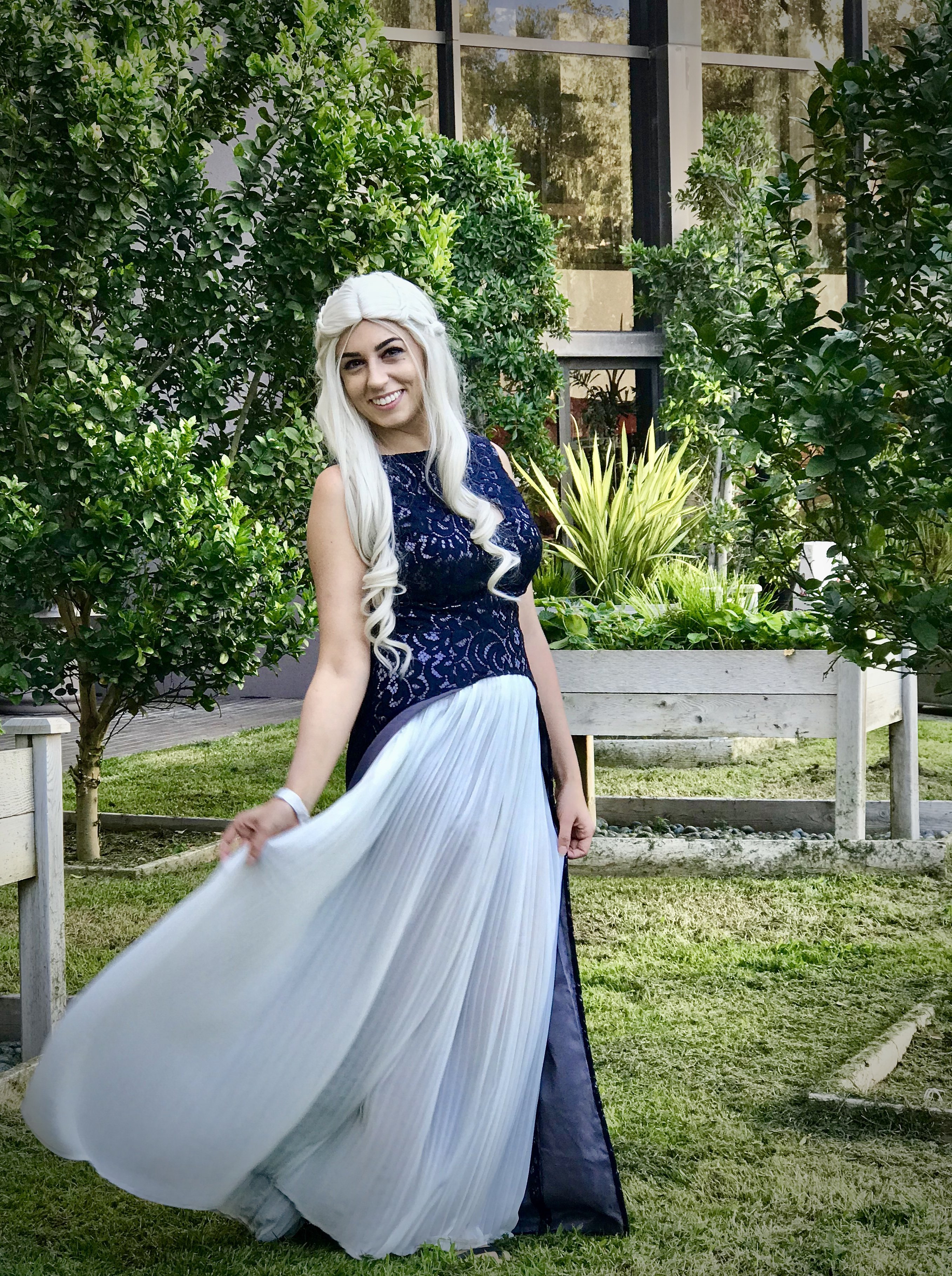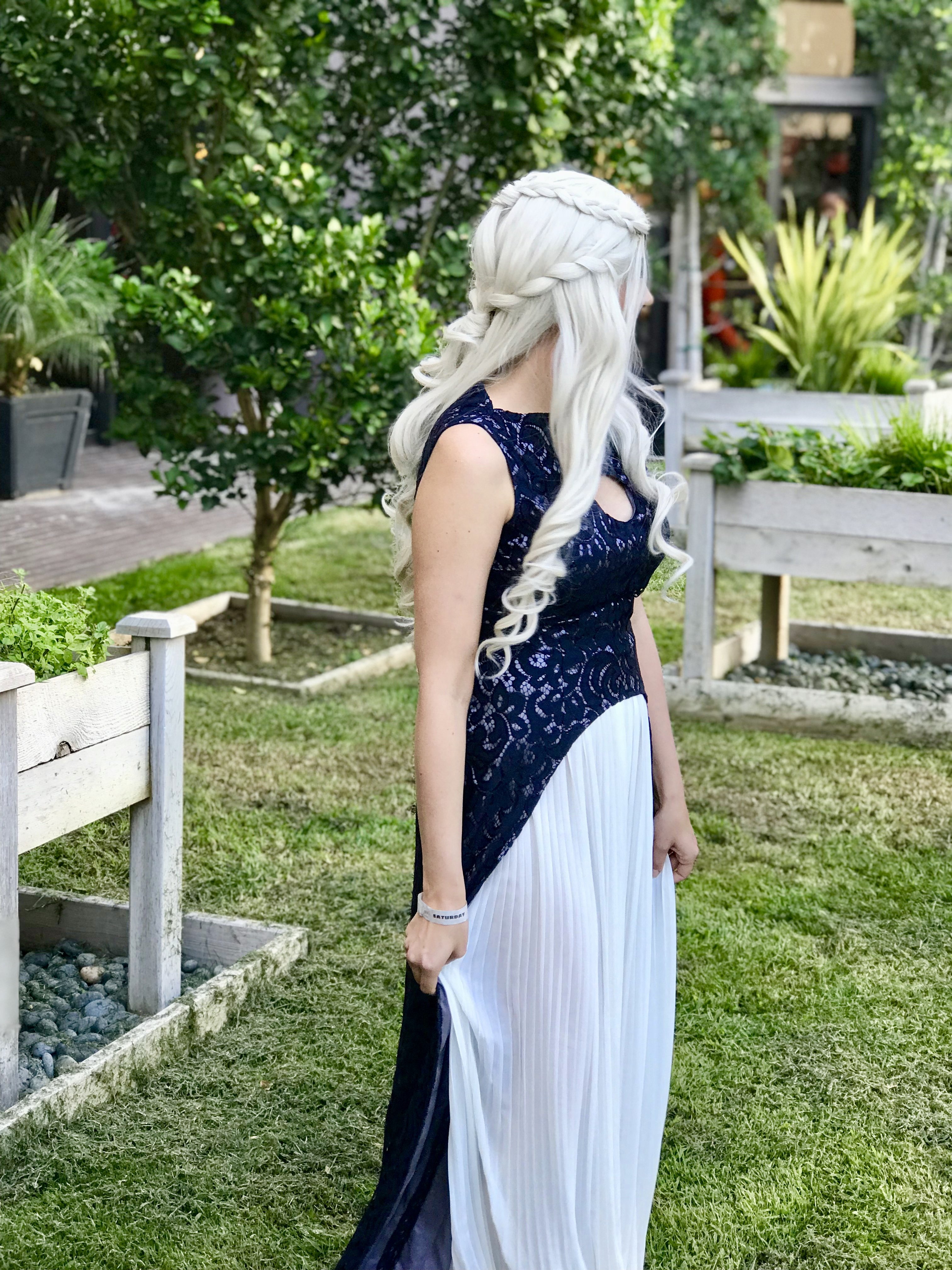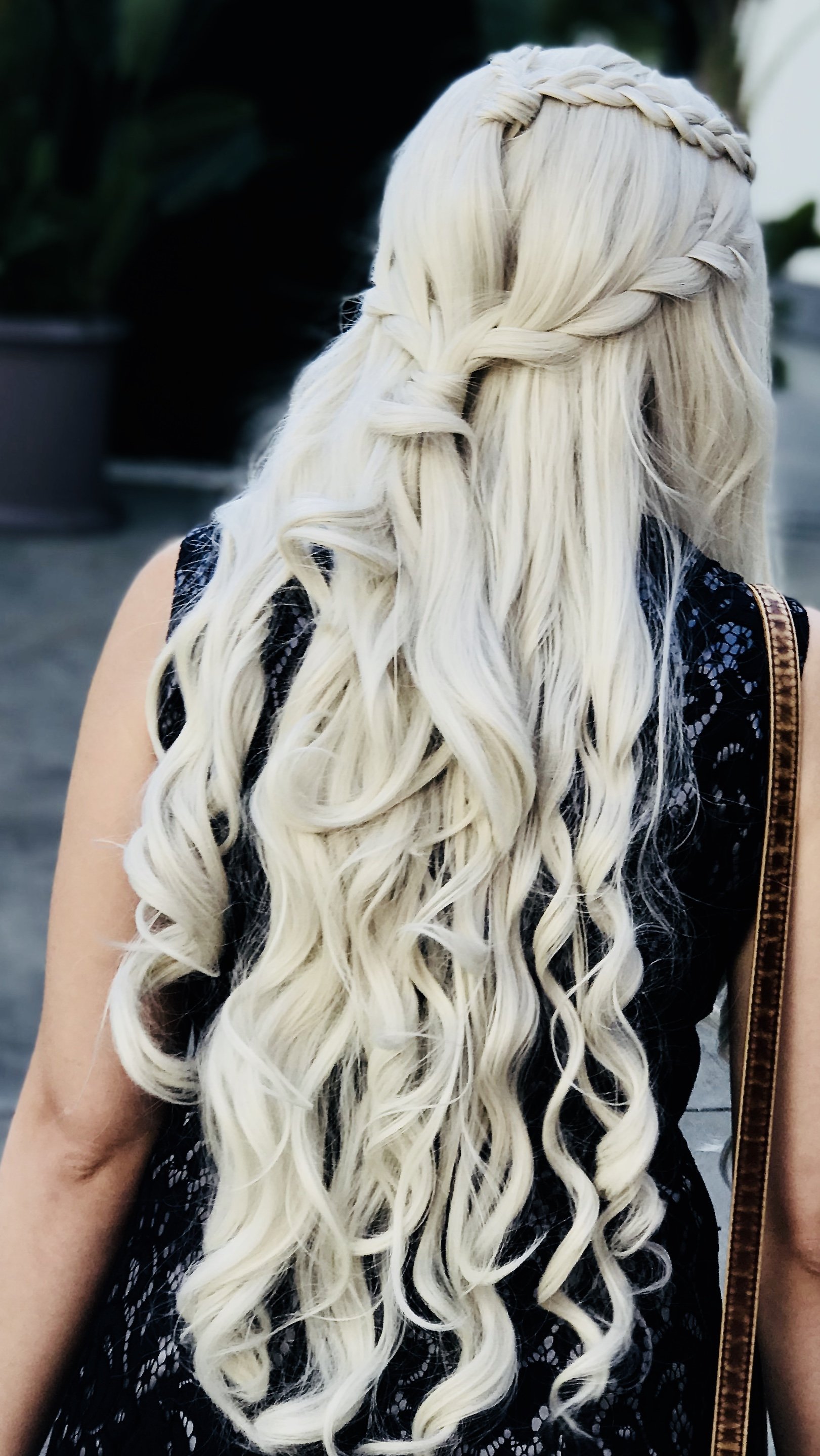 Behind the Style: Daenerys Targaryen Cosplay Wig
Featured cosplayer Ashley Rose used the Daphne wig from EpicCosplay as a base for this style. Daphne is a long wig that arrives pre-curled in elegant loose spirals. At its longest, this wig measures all the way to 30 inches, trimmed slightly shorter in the front for a layered yet voluminous look. Because the character is known for her long and elegant hair, Daphne is a great starting point for any Daenerys Targaryen cosplay.
This elaborate look required careful styling, completed by Ashley Rose herself as mentioned in the cosplayer-provided Daenerys Targaryen cosplay description above. Of course, Daphne is a versatile wig that lends itself well to these types of modifications. For example, the large skin top accommodates parts in any direction and looks great without bangs. The fibers withstand heat up to 410 degrees Fahrenheit for use with styling tools like flatirons and curlers.
The color – Platinum Blonde – is a great choice for a Daenerys Targaryen cosplay. Of course, Daphne is also available in a range of colors to suit a variety of other characters as well. Not sure which color would work best for your next cosplay? EpicCosplay offers inexpensive color samples to help you pick the perfect shade.