We offer bun attachments in various colors in our store! These prestyled buns attach via 2 combs sewn into the bun. They are resizable and can be used as a pair or solo over a short ponytail. Check out our style guide for this attachment!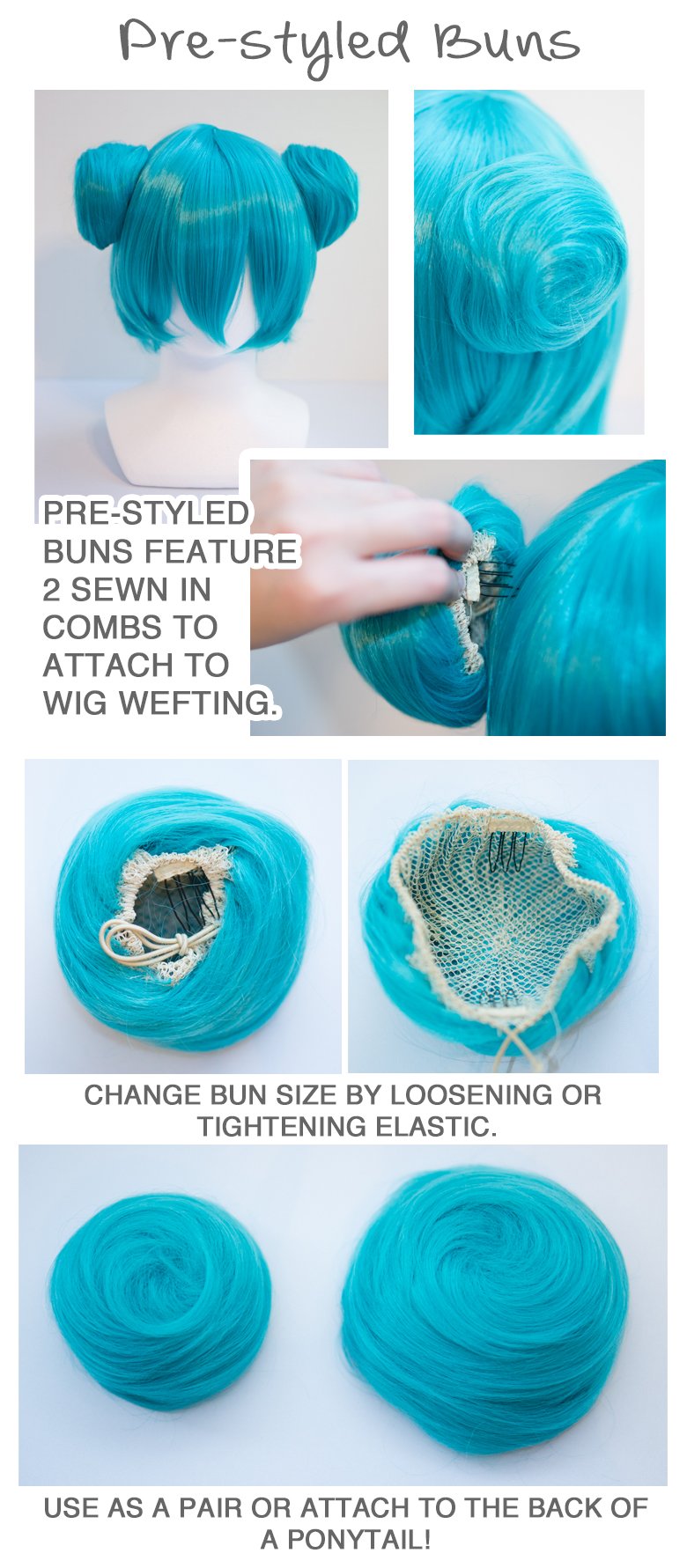 To resize our pre-made buns, untie the elastic band and loosen the elastic until you reach the desired sized bun. Retie the elastic and attach the bun to a wig using the two combs attached to the bun.
These buns are great as a pair and equally as nice solo!
This item works well with our ponytail style, too. Simply remove the fall attached to the wig and replace it with one of our pre-styled buns!
Shop our bun styles now: https://blog.epiccosplay.com/hair-extensions-and-clipons/buns/