EpicCosplay Wig: Aether in Black for Zhuque Mercy cosplay
This spectacular Zhuque Mercy cosplay by C'est La Sara is impressive in its depth of detail, engineering, and creativity. C'est La Sara was kind enough to provide super-useful information and photos detailing the total wig transformation, all beginning with the simple Aether wig from EpicCosplay as a base.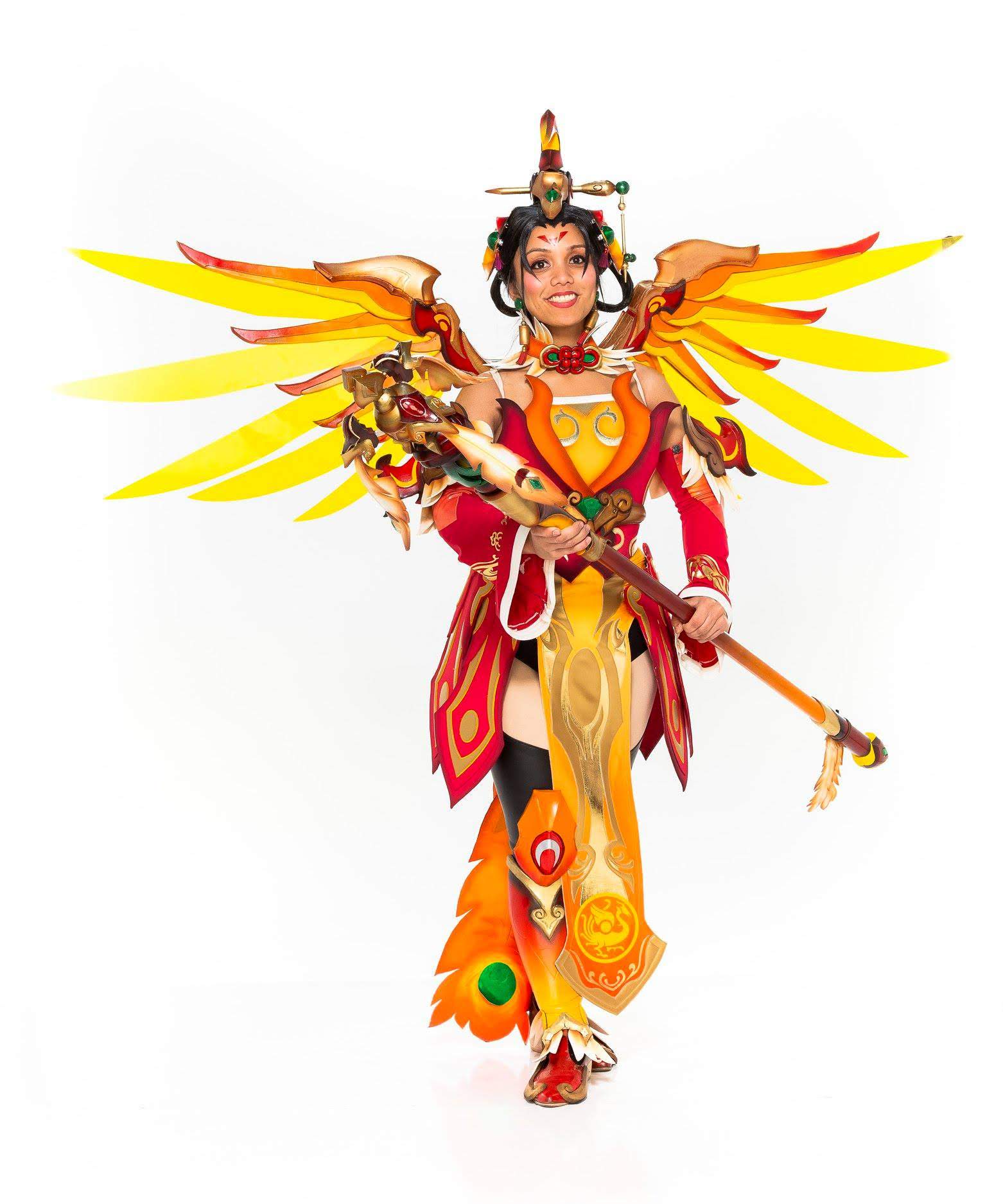 Cover photo by: Tony Julius Photography
Official Blizzard photo above: Greg de Stefano Photography
I wore this for Anime Expo and Blizzcon 2018. I used Aether as a base wig, ripped all of the wefts apart with a seam ripper, and used  bits and pieces from other black wigs from Epic Cosplay as wefts to recreate the hairline and extra flair parts to her side and back loops. For attachments, I used neodymium magnets to hold all the parts together.
I styled this wig based on a tutorial made by Wisperia Workshop.
See more full details on this costume here: https://www.cestlasara.com/project/zhuque-mercy/
Some wig construction progress shots: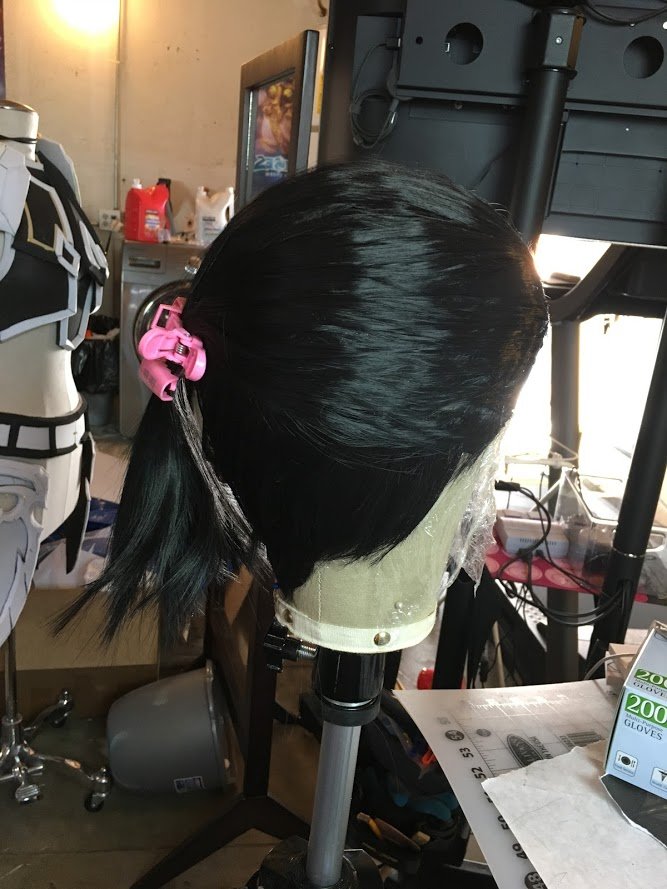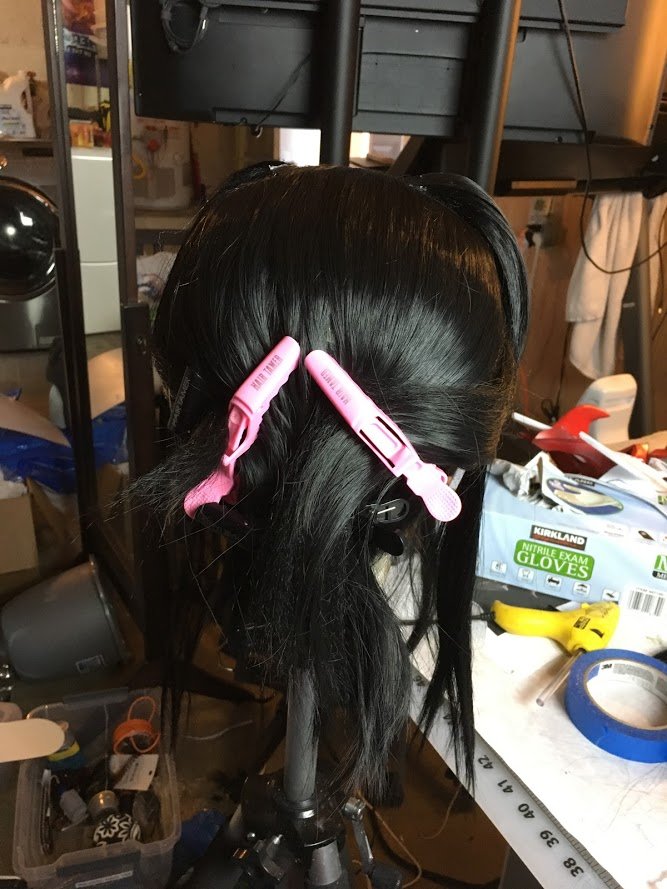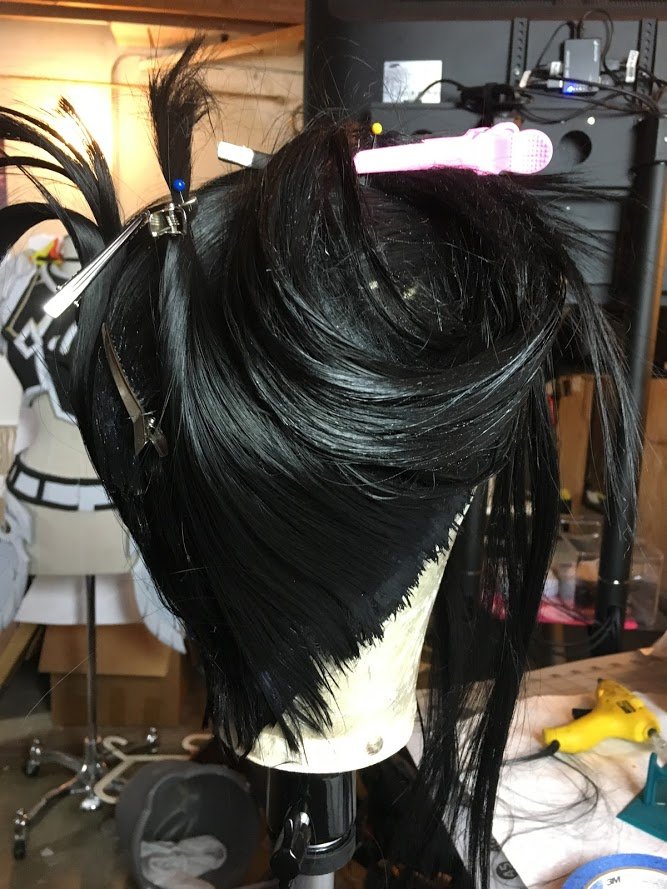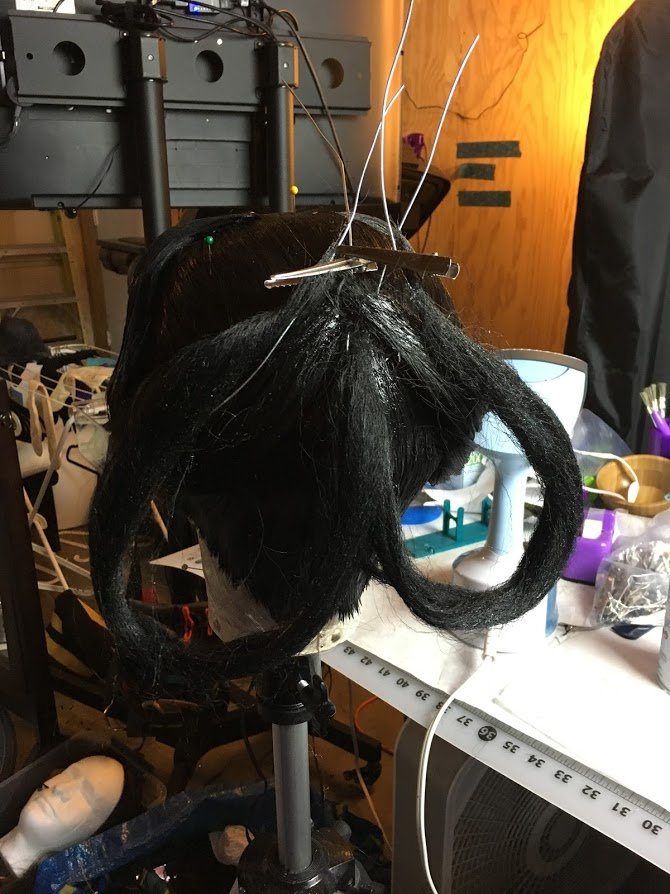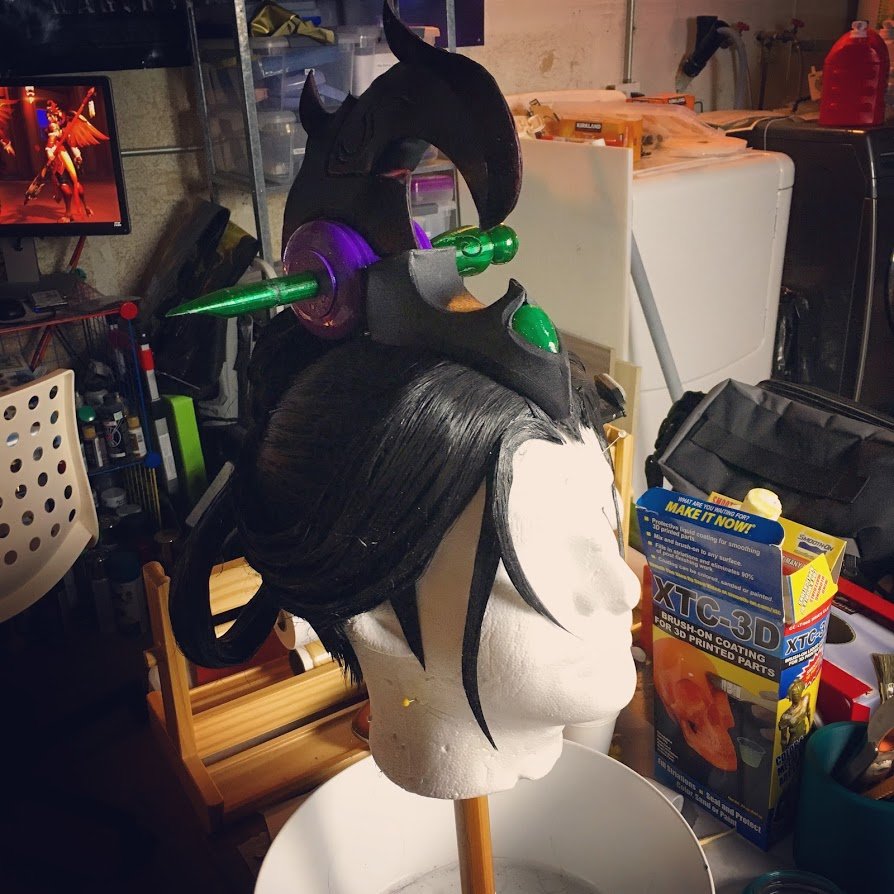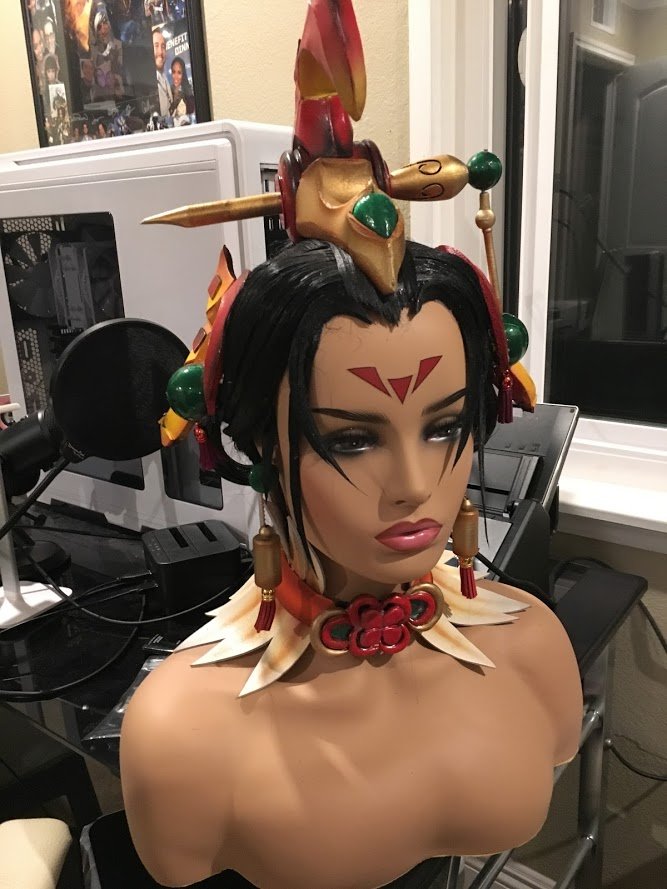 EpicCosplay Wig: Aether in Black for Zhuque Mercy Cosplay
Let's take a second to talk about the wig that C'est La Sara used as a base for this design. Before becoming such a highly intricate style, this piece started as the versatile Aether wig from EpicCosplay. Aether is a great base wig for many reasons – especially the combination of sturdy construction and straightforward simplicity.
Aether is a simple short wig that measures to 12 inches at its longest layers. The bangs are pre-cut to 3.5 inches. This wig is sleek and straight from the package but withstands a variety of heat treatment techniques and takes well to a variety of styling products. This flexibility makes Aether a great starting point for full transformations, like the transformation behind this Zhuque Mercy cosplay wig.