Cosplayer:
CocoaSugar Cosplay
Instagram:
@cocoasugarcosplay
EpicCosplay Wig: Hera in Purple Black Fusion for Luna cosplay from Sailor Moon
Check out this incredible Luna cosplay by CocoaSugar Cosplay! Fans of the Sailor Moon franchise know Luna a guardian who guides Usagi throughout the series – first introduced in the form of a cat, but later revealed to have an elegant human form. This cosplay brings that human form to life with spectacular accuracy, from the outfit to the accessories and even the brilliantly styled wig.
CocoaSugar Cosplay offers a little bit of background information about this Luna cosplay below. The information about the wig construction is especially interesting! Then, keep reading to learn more about the wigs used as a base for this design – a pair of Hera wigs, available right here from EpicCosplay.
Photo credit goes to Vampiria Photography (@vampiriaphotography)
The wig is comprised of two stacked Heras in purple/black fusion, and styrofoam spheres with additional wefts for the odango. Cosplay was constructed from scratch by me and debuted at Otakon 2018.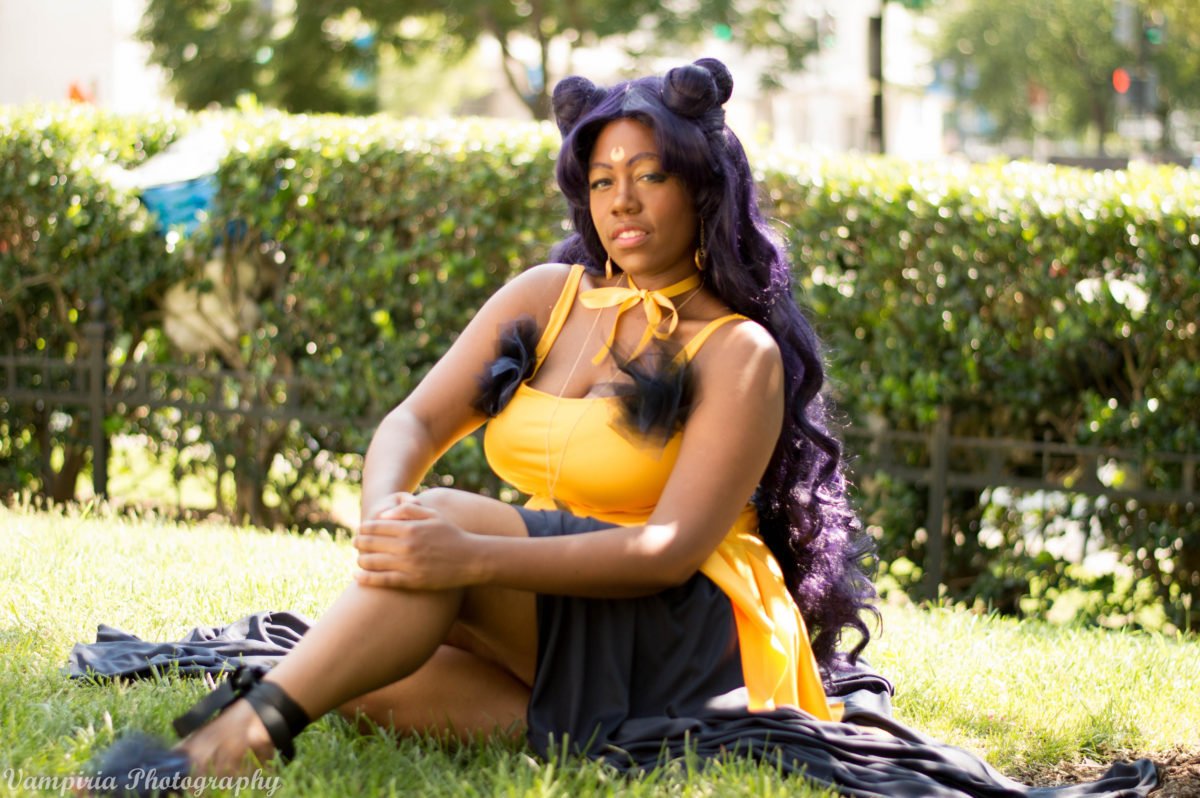 Behind the Style: Luna Cosplay Wig
As mentioned above, featured cosplayer CocoaSugar Cosplay used a pair of Hera wigs to create this fantastic look. Hera is an extravagantly long wig that measures 40 inches in length. The bangs are 11 inches, leaving ample room for custom cuts.
Because every Hera wig features luscious curls, they already look and feel voluminous right from the package. For this Luna cosplay, CocoaSugar Cosplay took that volume to the next level by stacking two Hera wigs together for even more thickness. Wefts added over Styrofoam forms created full-looking odango buns on either side.
And finally, a note on the color! This Luna cosplay wig uses the Purple Black Fusion colorway, a blend of purple and black that looks vibrant and rich under a variety of lighting conditions. Hera is available in two other shades of purple as well – Fusion Vanilla Purple for pastel themes and Royal Purple for vibrant looks.