EpicCosplay wig:  Hecate in Black for Momo Yaoyorozu from My Hero Academia
Cosplayer Nico Hebe does an amazing job as Momo Yaoyorozu from My Hero Academia. In her cosplay, she makes great utilization of our Hecate wig in black combined with a ponytail clip-on! Check out her story below of how she achieved this look!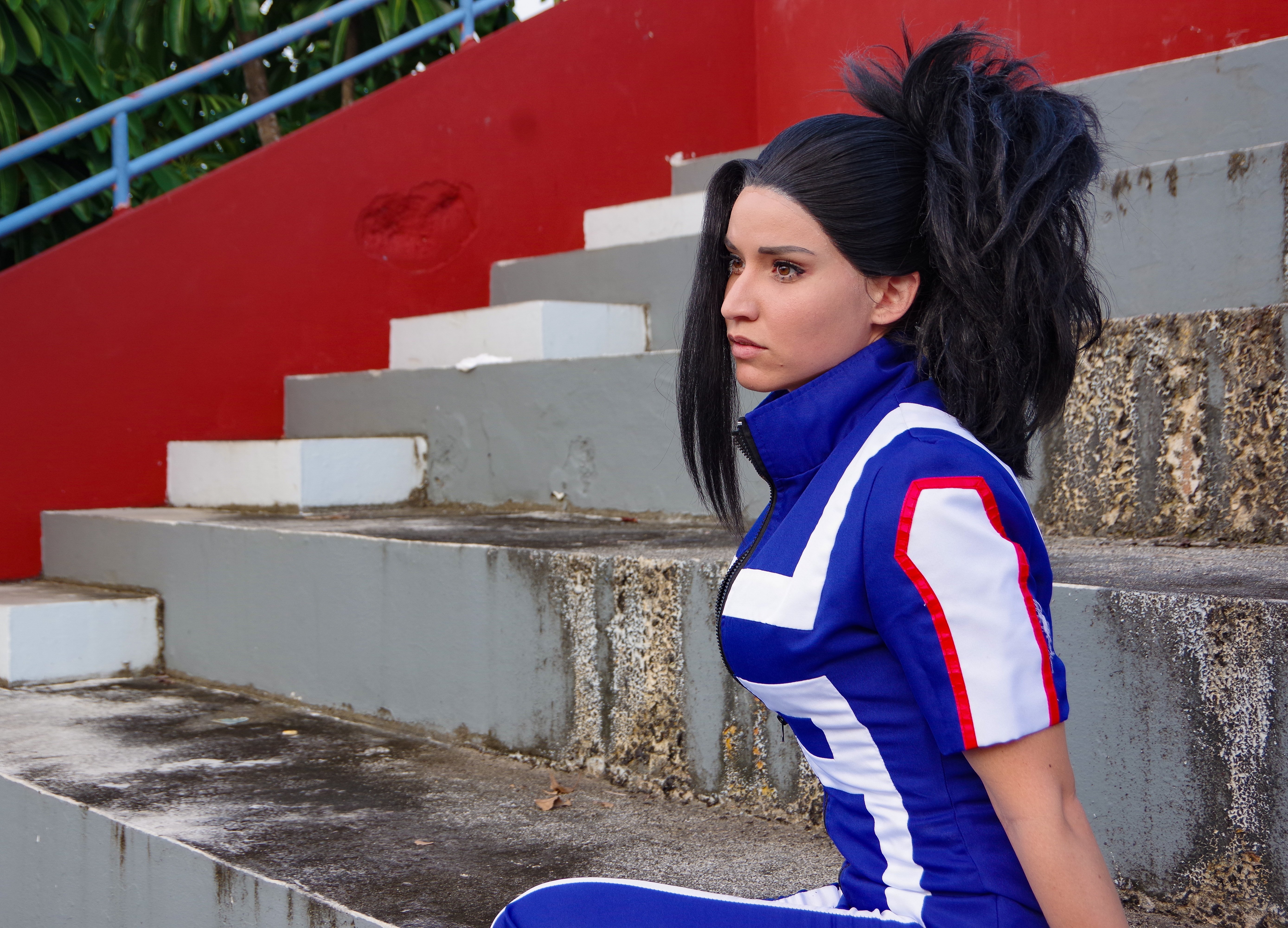 I honestly had no idea how I was going to approach this wig and it's its challenges when I started; I'm not a stylist by any means. I saw that the lacefront Hecate design was recommended for Momo and decided to give it a try ~ the first attempt was at NYCC this year, just me, a friend and a bottle of Got 2 B's freeze blasting spray … it turned out pretty good for my first attempt: the wig and its many layers are very easy to work with.
But I knew even back in October that I wanted this wig to have more depth, so I washed out the styling done for NYCC and started over, purchasing an extra black ponytail clip to have more to work with. it couldn't have been a better combination! I wanted it to look like a mix between anime and realistic hair. to achieve my look, I tied the main wig off into 2 ponytails and slowly pushed it up into a naturally falling cascade of spiky messy epic hair, spraying along the way, and used the ponytail clip to hold everyone together in place while styling its wefts in with the base wig to create the hair of the Creati.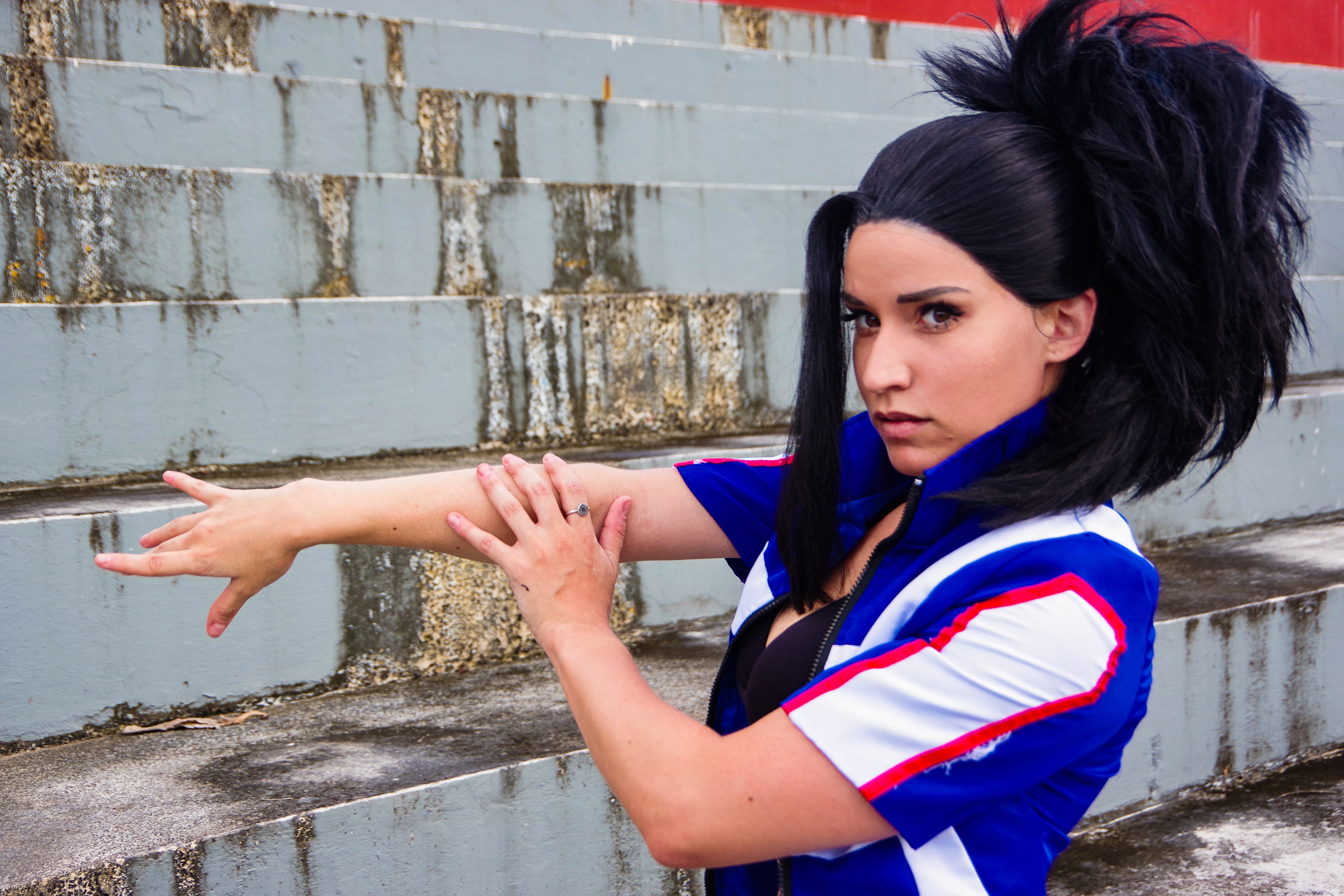 Like I said, I'm no stylist, but this beautiful layered lacefront truly does make for the perfect Yaomomo wig: the layers make the look impossible NOT to achieve, even if you don't go all out with the sprays and Bobby pins and just want to toss it into a ponytail and off to the side, you'll get the Momo look without much trouble: I did so for many contest before finishing the final styling! I'm so happy with this wig and my choice and the relative ease with which I was able to achieve this dream cosplay of mine, and I can't wait to continue creating more of Yaomomo's looks to go with it ~ thank you, ECW ❤