EpicCosplay's Tips and Tricks is back with instructions on how to cut a wig's bangs easily with a hair razor!
You can find these hair razors at beauty supply stores. They are very useful for creating feathered cuts! Make sure to use a new blade each time you cut a wig.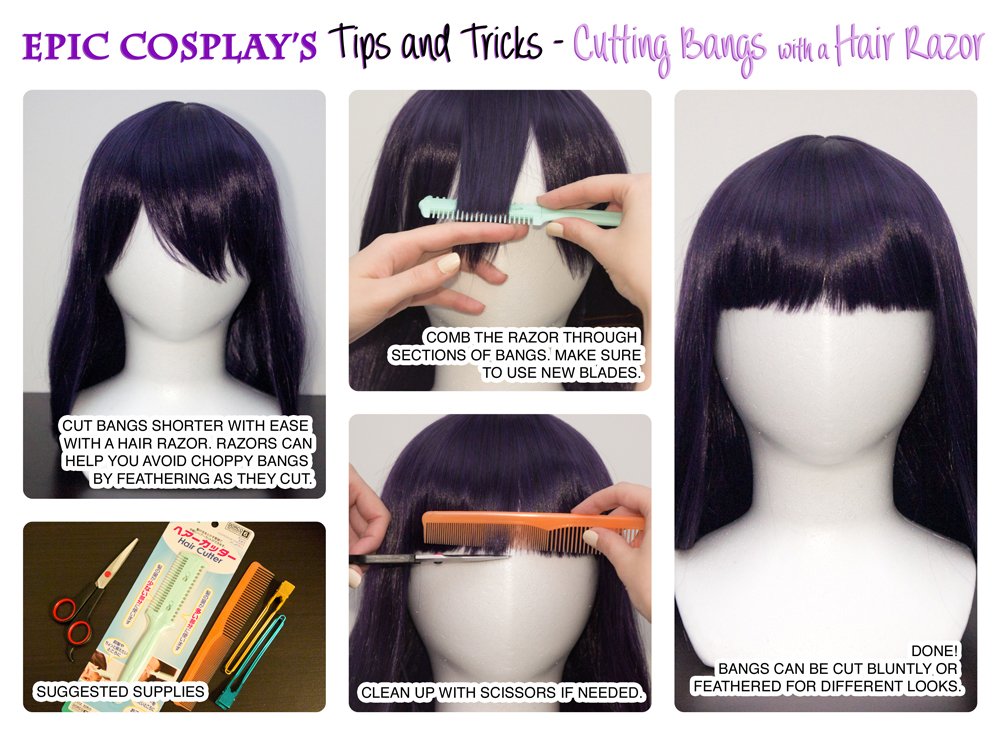 Hair razors can provide a feathered or blunt cut, and help you avoid choppy bangs!
To cut bangs using a hair razor:
1. Section out the bangs you wish to cut down. Using clips, pull back hair that you do not wish to cut to keep it out of the way.
2. Mark the desired length of the bangs based on your own head, if needed. It is best to indicate where you want the bangs to fall on your head rather than a mannequin. Mannequin heads can run small.
3. Comb the razor through sections of bangs. Cut from the backside of the bangs, pulling forward. Use a new blade in your wig razor every time you cut a new wig. Wig fibers can dull blades fast, and a dull blade can damage your wig's fibers.
4. Clean up the loose straggler hairs with a sharp pair of hair scissors. Using a comb to check the even length of your cuts is recommended.