This fantastic Deku wig is right on point! The styling is the work of Etna San Cosplay, pictured here in this super-fun hero photoshoot.
For those who haven't watched My Hero Academia yet, Izuku Midoriya is the charming and determined main protagonist. As the other children his age start developing their unique superhero abilities – called Quirks – poor Deku gets left behind.
But he never gives up hope of one day becoming a hero despite having no Quirk of his own. He studies relentlessly, analyzes top heroes, and crafts detailed plans for his future hero career. He's a sweet underdog, easy to root for as he grows into his aspirations with help from the friends he makes along the way.
Below, read more about the Deku wig featured in this wonderful Izuku Midoriya cosplay – including a few helpful styling tips!
Name: Etna San Cosplay (@etna.san)
Photo by: Cat (@cosplay_overdose)
Costume: Deku
EpicCosplay Wig:  Apollo in Forest Green Mix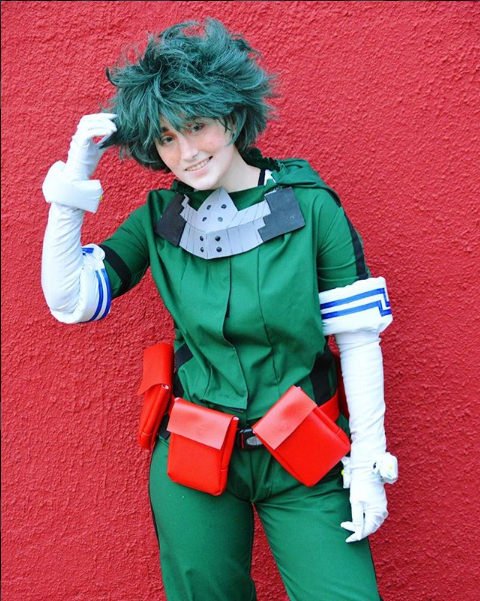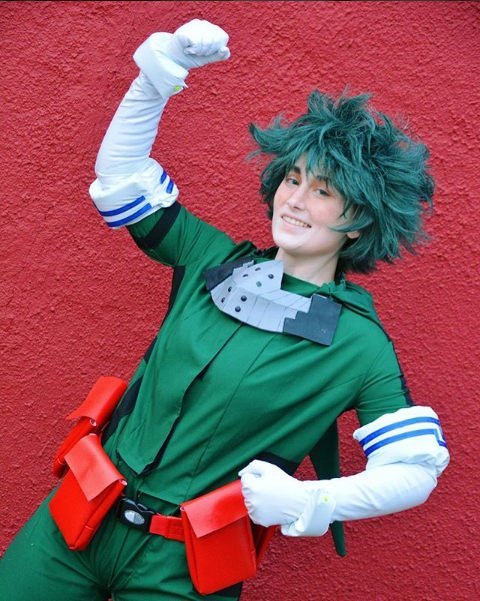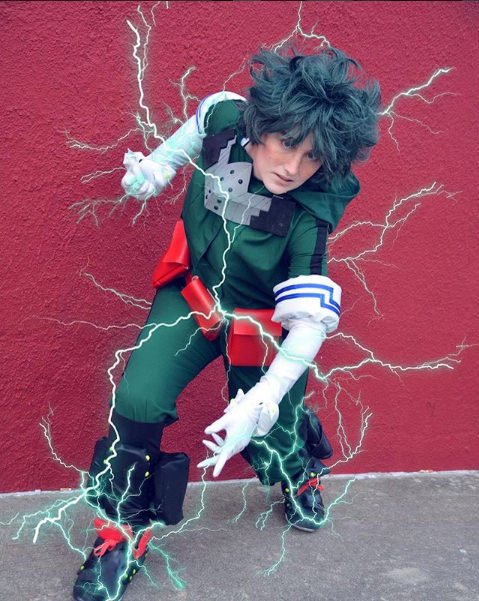 Deku Wig Details
The lovable broccoli-head has an especially iconic hairstyle. Even as a small child, his locks were always wild and voluminous – a heroic case of constant bedhead. The short Apollo wig from Epic Cosplay is perfect for shaggy looks like this one. This wig features upward-sewn wefts for easy spikes and layers.
Creating a Deku wig as picture-perfect as this one requires smart styling techniques. The trick to getting this level of impressive fluff is to hold the wig upside down while styling. You can get a nice strong hold by locking in the hairspray or gel with a hairdryer as you work.
Etna San Cosplay did a fantastic job with this Deku wig. You can see the skillful touch at work in the impressive results.
Which My Hero Academia character hairstyle do you think would be the most fun to recreate using a wig from Epic Cosplay? The messy buns of Himiko Toga? The sleek two-tone style of Todoroki? Share your thoughts in the comment section below!