Robed in an exquisite gown, this Gardevoir gijinka cosplay offers a regal take on the powerful final evolution of Ralts. In the anime, this Pokémon has the ability to see into the future. In this cosplay, this Pokémon seems ready to be seen on the red carpet or perhaps as a guest of honor at a royal court.
Gijinka refers to the practice of giving human qualities to nonhuman characters – a fun style for fanart and cosplay alike. Because this Pokémon already features a very anthropomorphic form, it seems like a natural fit for the gijinka style.
In fact, this Gardevoir gijinka cosplay remains extremely faithful to the original Pokémon design. Gardevoir is a lovely psychic/fairy type Pokémon whose form almost mimics a flowing gown. Even the bolero sleeves and hairstyle are striking in their accuracy.
Another feature that makes Gardevoir so distinctive is the hairstyle. After the photoset below, learn more about the wig used to complete this Gardevoir gijinka cosplay.
Pokemon Gijinka Contest Submission
Name: MissTunatun
Photo by: Natalia C.
Concept Designed by: Onpu-chan
EpicCosplay Wig: Chronos in Ecto Green (color discontinued, check our Tea Green and Oh My Green Chronos instead!)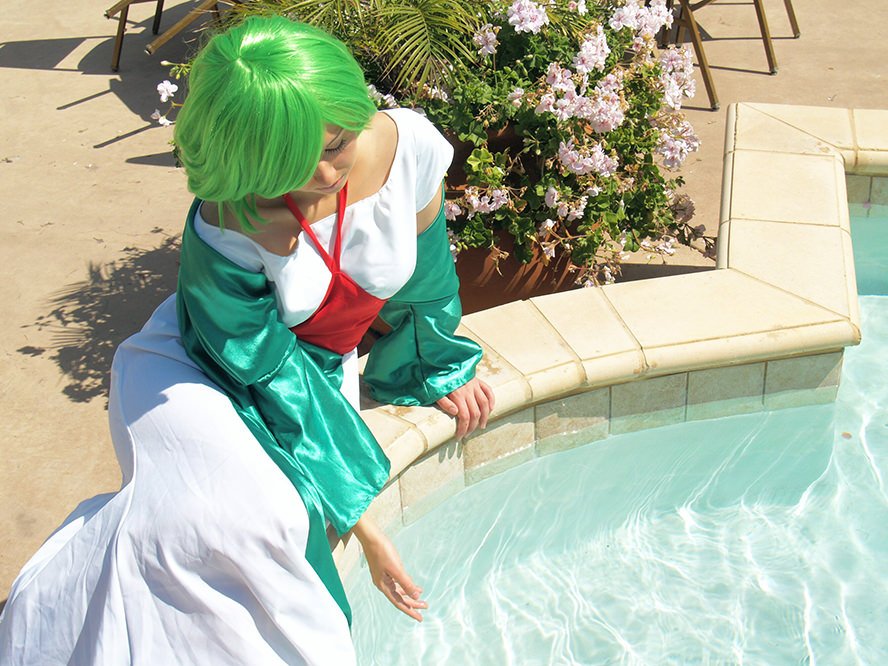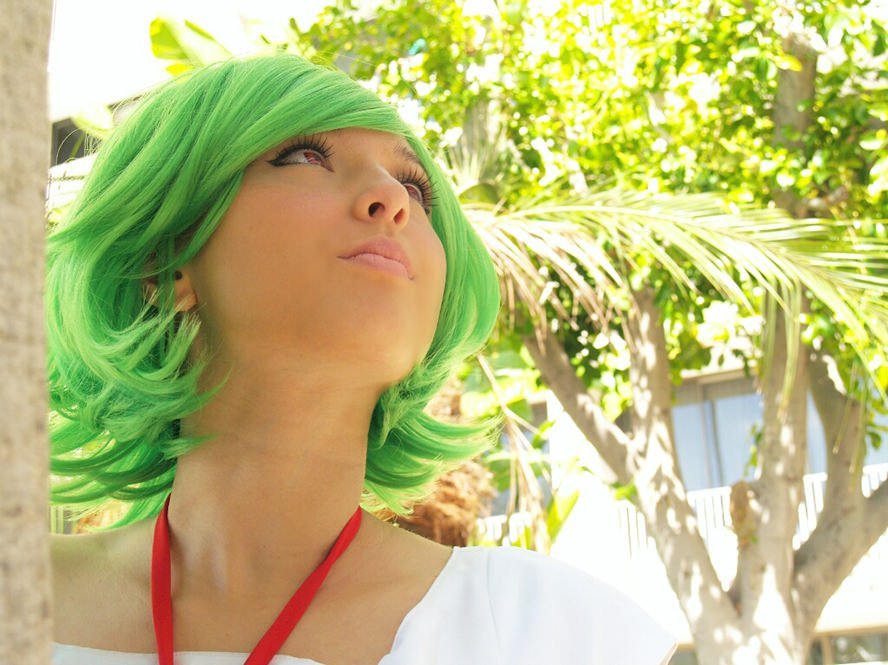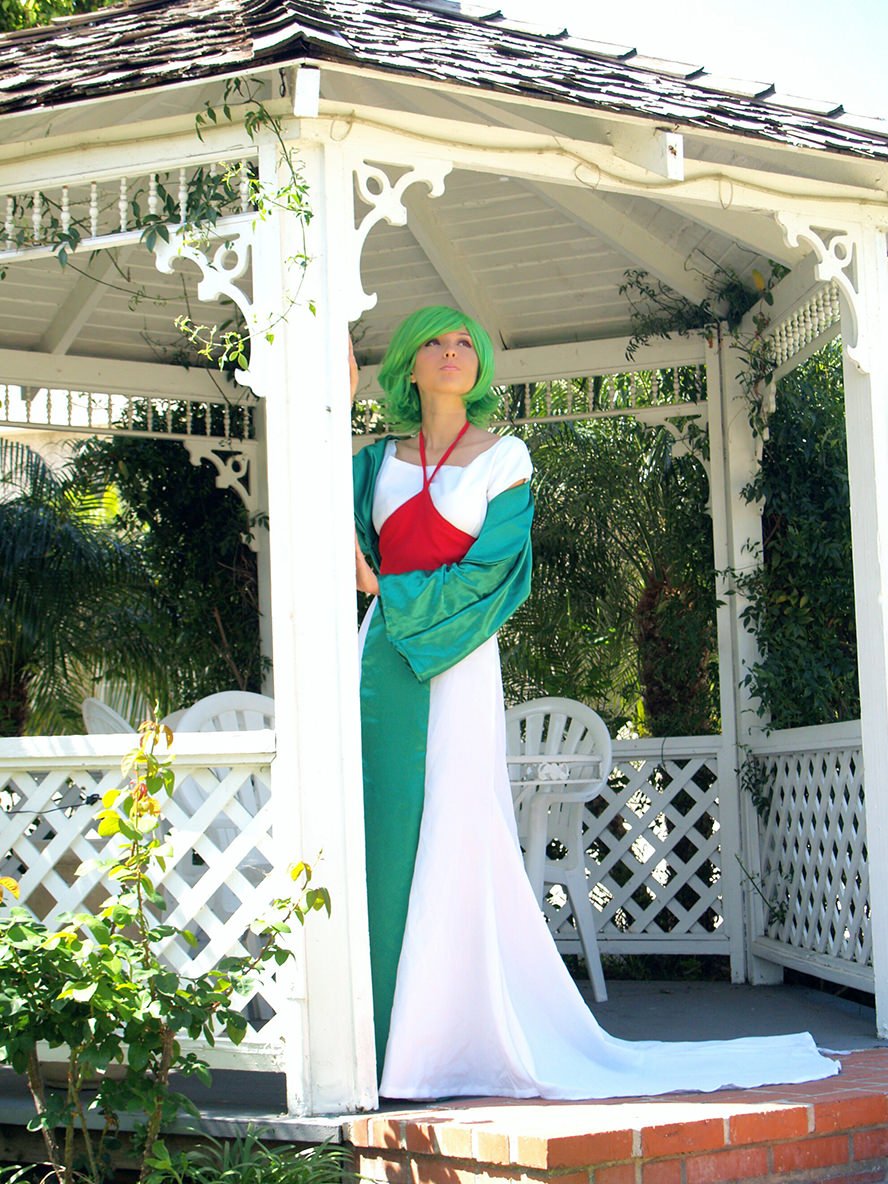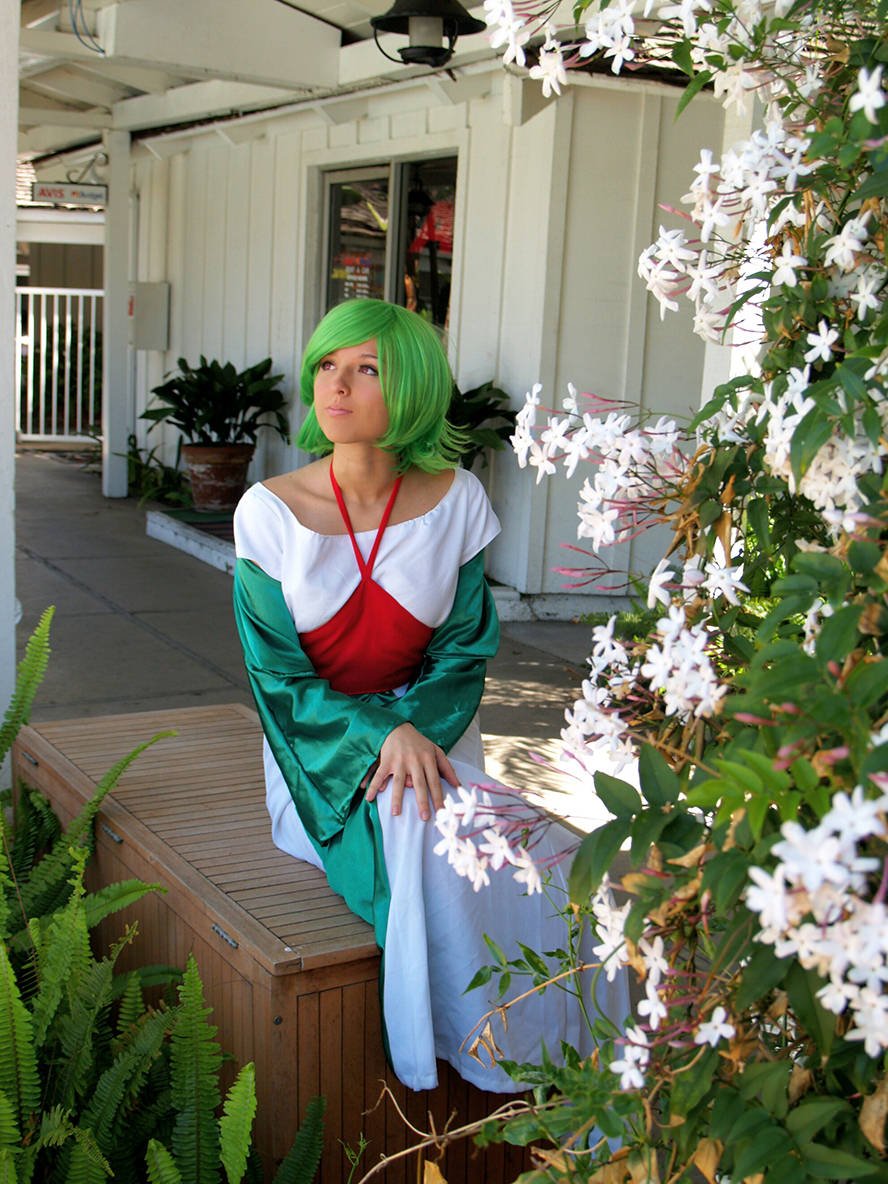 Gardevoir Gijinka Cosplay Wig Details
This cosplay uses the Chronos wig from Epic Cosplay, lightly styled. Chronos is a layered bob that measures at 14" at its longest layers – the perfect length to frame the face. Even right out of the package, this wig is a very close match for the original Gardevoir design.
One thing to note is that the color used for this Gardevoir gijinka cosplay has been discontinued. Luckily, there are a wide variety of other green hues available from Epic Cosplay that would fit this character well. Besides the ones listed in the description above, you may also want to look at look at the Emerald Green and Forest Green options along with their "Mix" versions.