The elegant goldfish Pokémon looks ready for a battle in the ballroom with this gorgeous Goldeen gijinka cosplay. In the English versions of the Red and Blue games, the Pokédex likens Goldeen's tailfins to a ballroom dress, inspiring the nickname Water Queen. This cosplay brings that concept to life with brilliant detailing and inspiring accessories.
Gijinka is the practice of giving human characteristics to a non-human animal or object. With their vibrant designs, Pokémon are an especially fantastic candidate for this style. This cosplay reinterprets the billowing fins and bright coloration as a gorgeous formal gown. The dangerous horn becomes a flower crown ornament and a detailed sabre sword.
Learn more about this Goldeen gijinka cosplay with a few words from the cosplayer, below:
New Face of EpicCosplay Submission!
Name: Jeanette from RPG Adventurers
EpicCosplay wig: Hera in Autumn Orange
Flower Crown was made by AlanaWaffles (Instagram).  For this costume I knew I wanted something regal and majestic like and to have long flowing hair.  I actually didn't have to do much to style the hair at all.  I just put some hair spray on so my curls and front of the wig so it would stay in place and keep its shape a little better.  The wig literally came out of the bag and onto my head and looked amazing.
Photographer: James Rulison, David "DTJAAAAM" Ngo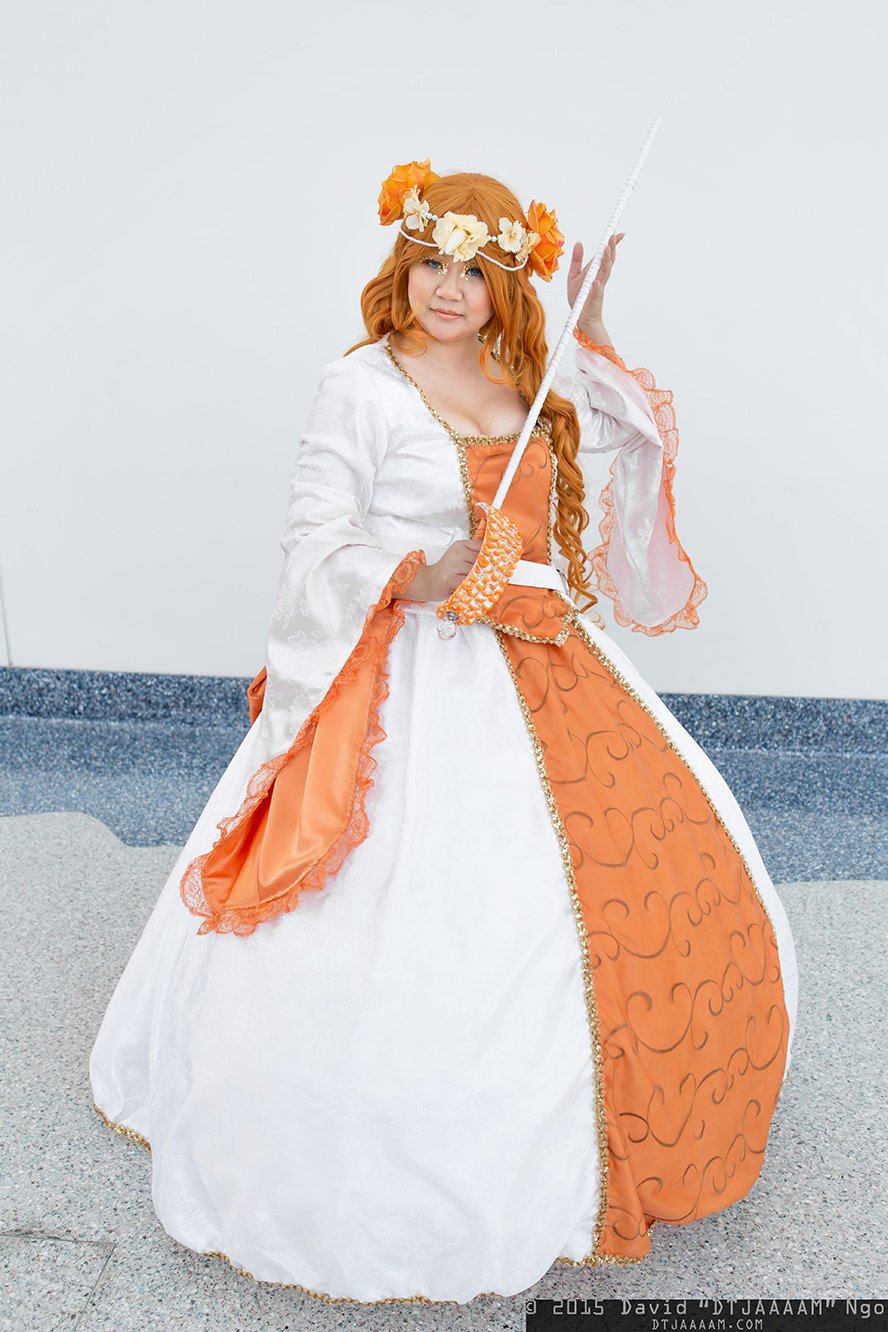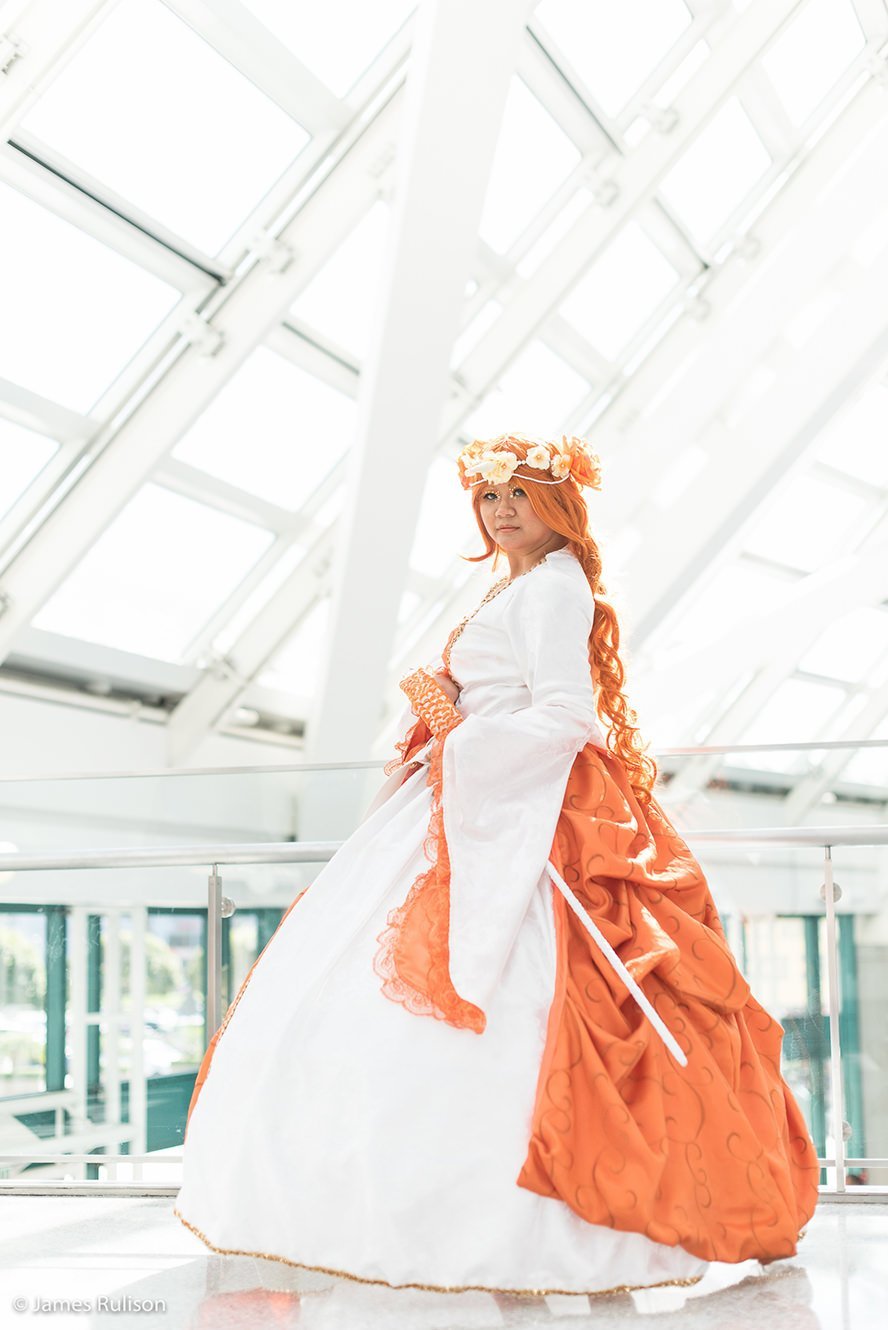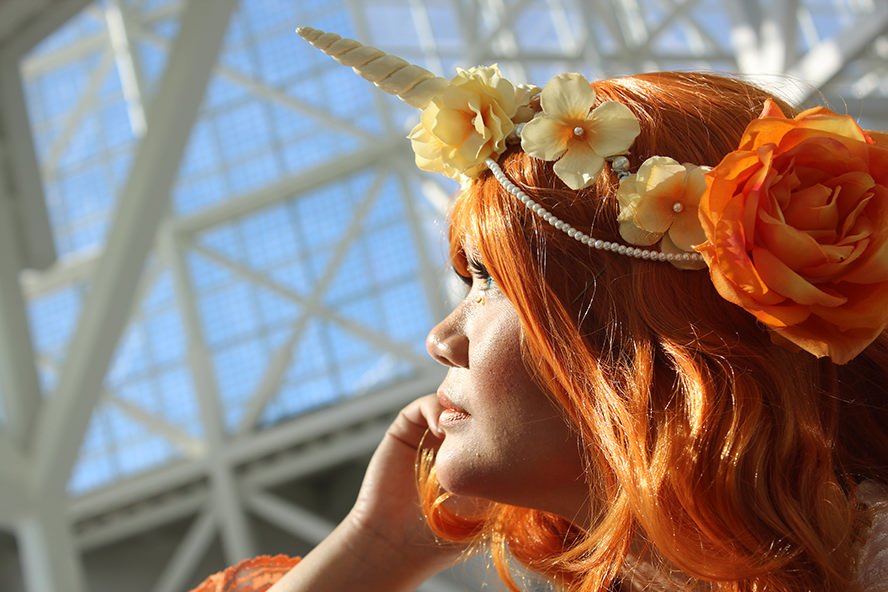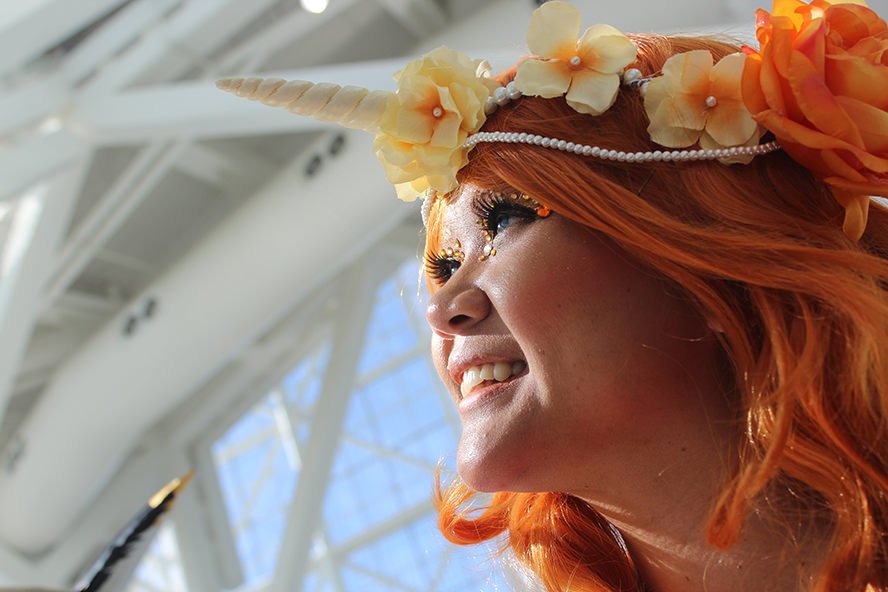 Goldeen Gijinka Cosplay Wig Style
As the cosplayer mentioned in the description above, the Hera wig from Epic Cosplay served as a great fit for this costume right from the bag. The gorgeous Hera comes pre-curled, reaching over 40" long in the back with bangs cut to 11" in the front.
The rich Autumn Orange color seems like a great fit for Goldeen. If you wanted to try a Goldeen gijinka cosplay based on a different palette, Epic Cosplay offers this model in a range of other hues as well. Or, you could invest in the white version and sew in individual Autumn Orange wefts also available from Epic Cosplay.