Alyssa entered our Halloween Contest in her original design Time Lord! Aradia Megido! She utilized our Hestia wig in Black to complete her look. Read about her design and see pictures below!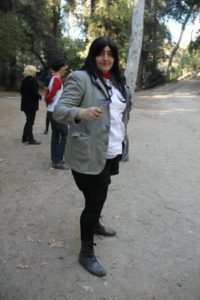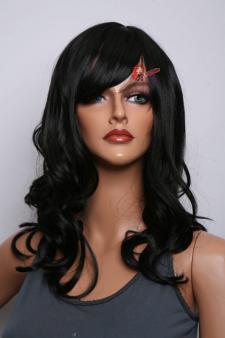 Name: Alyssa Skolaski
Cosplay Handle: Kalmari
Location: United States
Cosplay or Costume Name: Time Lord!Aradia Megido
Series Name: Doctor Who / Homestuck crossover
Style Name or link to wig: https://www.ebay.com/itm/390253014055?ssPageName=STRK:MEWNX:IT&_trksid=p3984.m1497.l2649
Description of why you chose to cosplay that character: In Homestuck, Aradia Megido is associated with Time. I wore this is a Halloween event which was in the same location as a SuperWhoLoc meet, so I decided to combine two fandoms together so I would be in place at both events

And how you went about buying or creating the costume: This was rather last minute so I had everything around the house already. I decided to wear shorts and tights rather than pants to give it more of a feminine touch.