The original round pink ball-of-fluff Pokémon looks ready to make an idol debut with this outstanding Jigglypuff gijinka cosplay.
Never underestimate this deceptively sweet Pokémon. What appears to be an adorable serenade can lull even the mightiest foes into a deep slumber. Those who drop their guard and doze off might get a scribbly makeover with a marker masquerading as an ordinary microphone. You can see this trademark accessory making an appearance in this Jigglypuff gijinka cosplay too!
Pokémon make great candidates for gijinka cosplay and fanart. Each one has distinctive features that make them recognizable. In the case of this Jigglypuff gijinka cosplay, the microphone is one accessory that fans of the anime could never forget. Even the simplest game sprites still have their own trademark tells, like the little cat-like ears and the distinctive hair swirl. This cosplay integrates all these features and more.
Learn more about the wig used for this Jigglypuff gijinka cosplay after the amazing photoset below!
New Face of EpicCosplay Submission!
Name: Lua
EpicCosplay wig: Diana in Fusion Vanilla Pink
Photographer: Ron Gejon Photography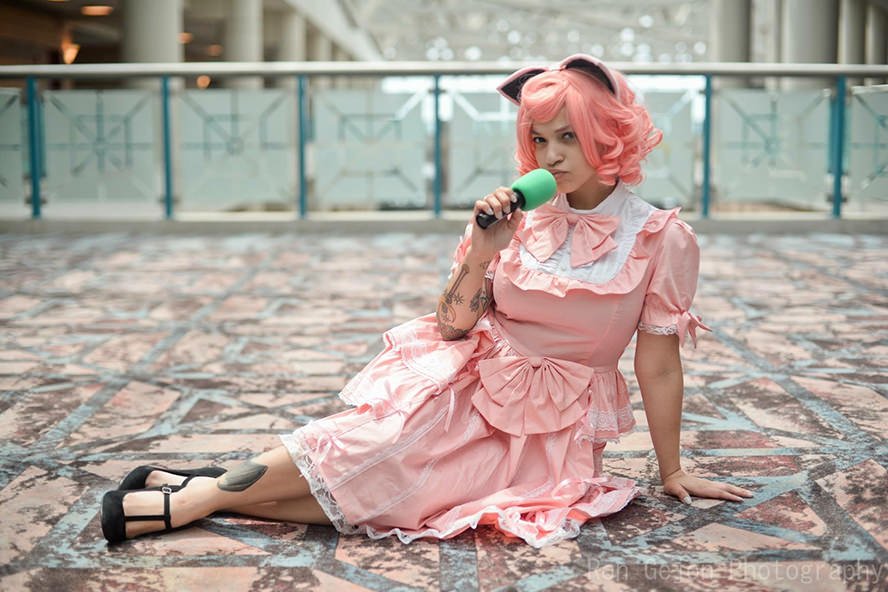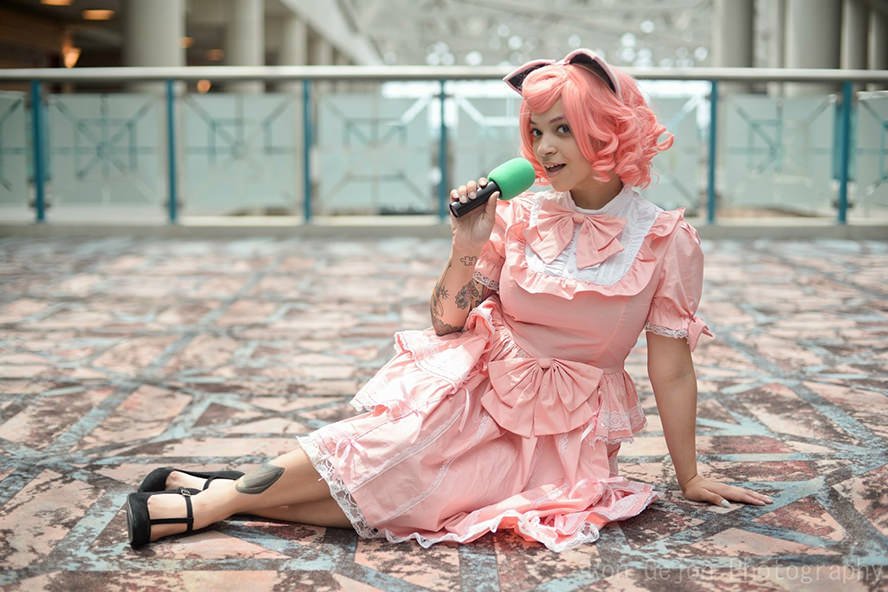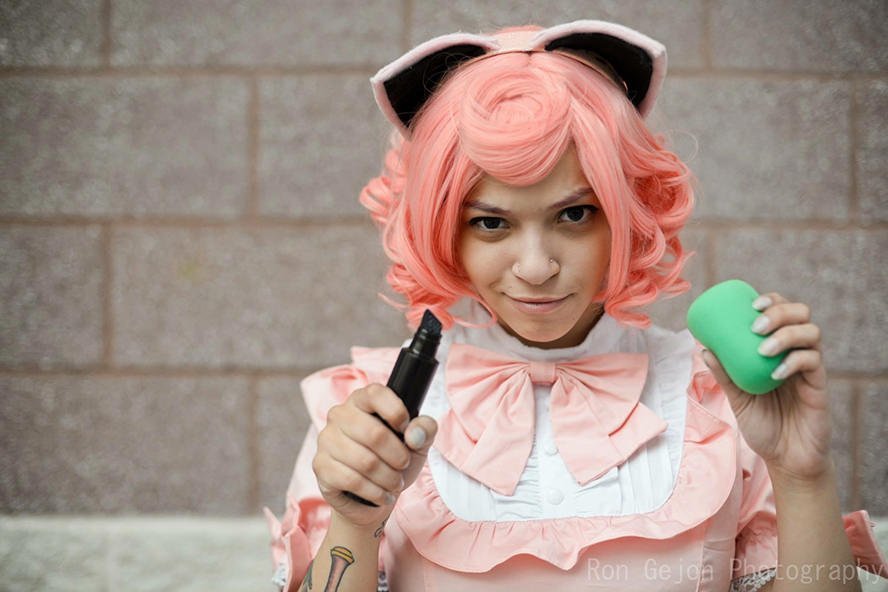 Behind the Style: Jigglypuff Gijinka Cosplay Wig
This expertly-styled coif uses the Diana wig from Epic Cosplay as a base. This is a shorter length wig, pre-curled in tight coils that measure 15" total.
This wig lightly brushes the shoulders on most wearers, but the chin-length style used in this Jigglypuff gijinka cosplay can be achieved with a quick trim or by tightening the curls. Heat tools are always an option – this wig tolerates heat up to 410 degrees.
The color, Fusion Vanilla Pink, is such a fantastic match for the soft peachy hues used in the outfit. Of course, Epic Cosplay wigs are very adaptable to a variety of color adjustment techniques as well, from dye to ink and even sharpie.
But the thing that really makes this Jigglypuff gijinka cosplay wig so iconic is the swirl in the bangs. This wig comes with bangs pre-cut at 6", leaving plenty of length to create these kinds of details. If you ever needed more length for other types of details, Epic Cosplay also sells matching weft extensions in a variety of sizes.