EpicCosplay Wig: Hestia in Ice Blue for Juvia cosplay from Fairy Tail
Fairy Tail fans are sure to appreciate the dedication of featured cosplayer JuviaMelissa when it comes to capturing the many looks of Juvia Lockser. The photos below showcase two of the outfits that Juvia wore throughout the series – the dress from the Grand Magic Ball and the outfit from the Tartaros arc.
JuviaMelissa talks a little bit about this Juvia cosplay wig in the paragraph below. Then, keep reading after the photoset to learn more about the EpicCosplay wig that served as a base for this distinctive style.
Juvia is my favorite character, other than Gray of course, from Fairy Tail. I have all of her outfits from when she started wearing her hair down. I used to use a cobalt blue wig, but I decided to upgrade to her manga color of ice blue since I had to use the manga to find official colors for some of her outfits before the anime caught up. These are the only 2 of my 6 official outfits that I have had time to shoot in my new wig, but I love the wig! You can usually catch me at Texas conventions in at least one Juvia outfit.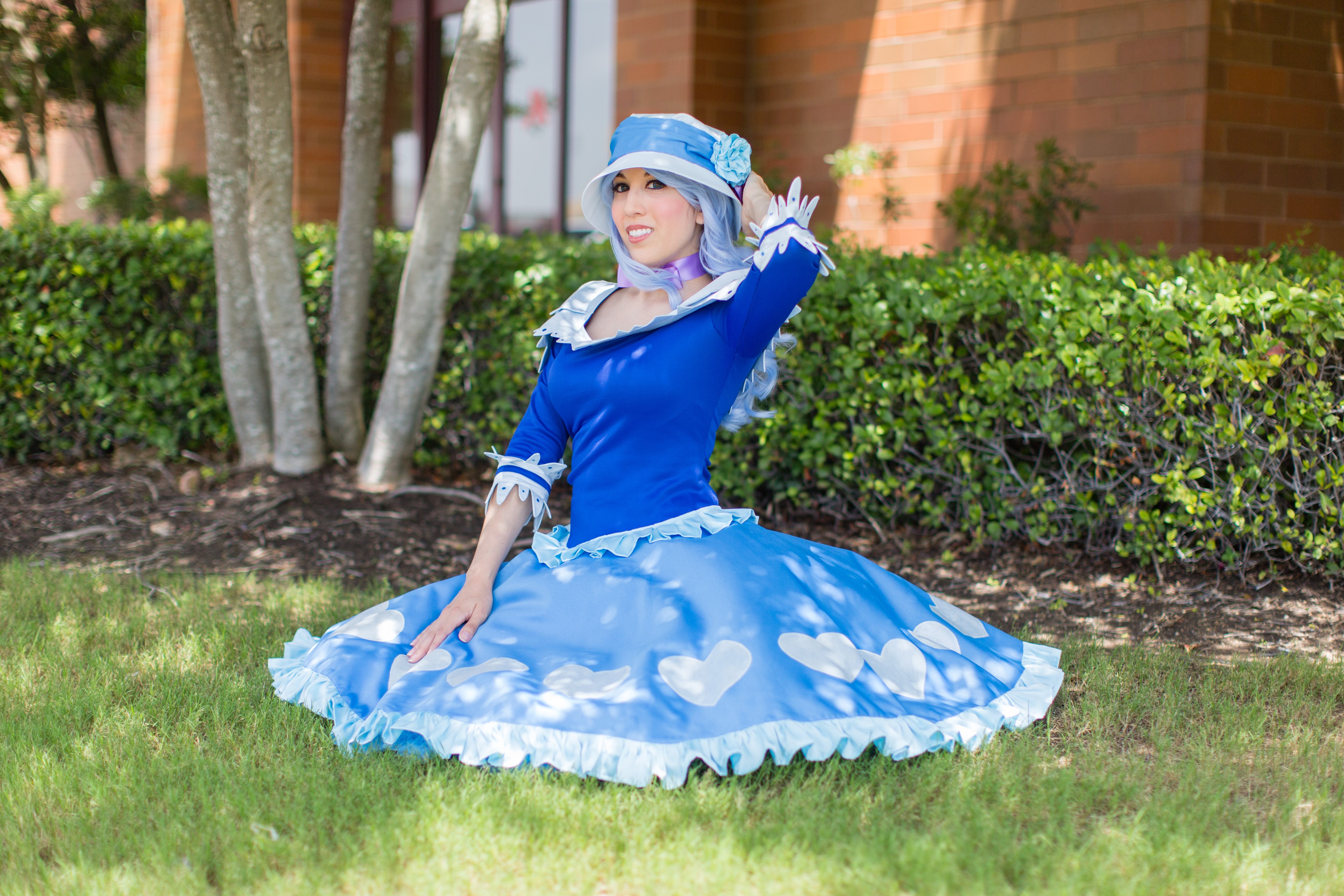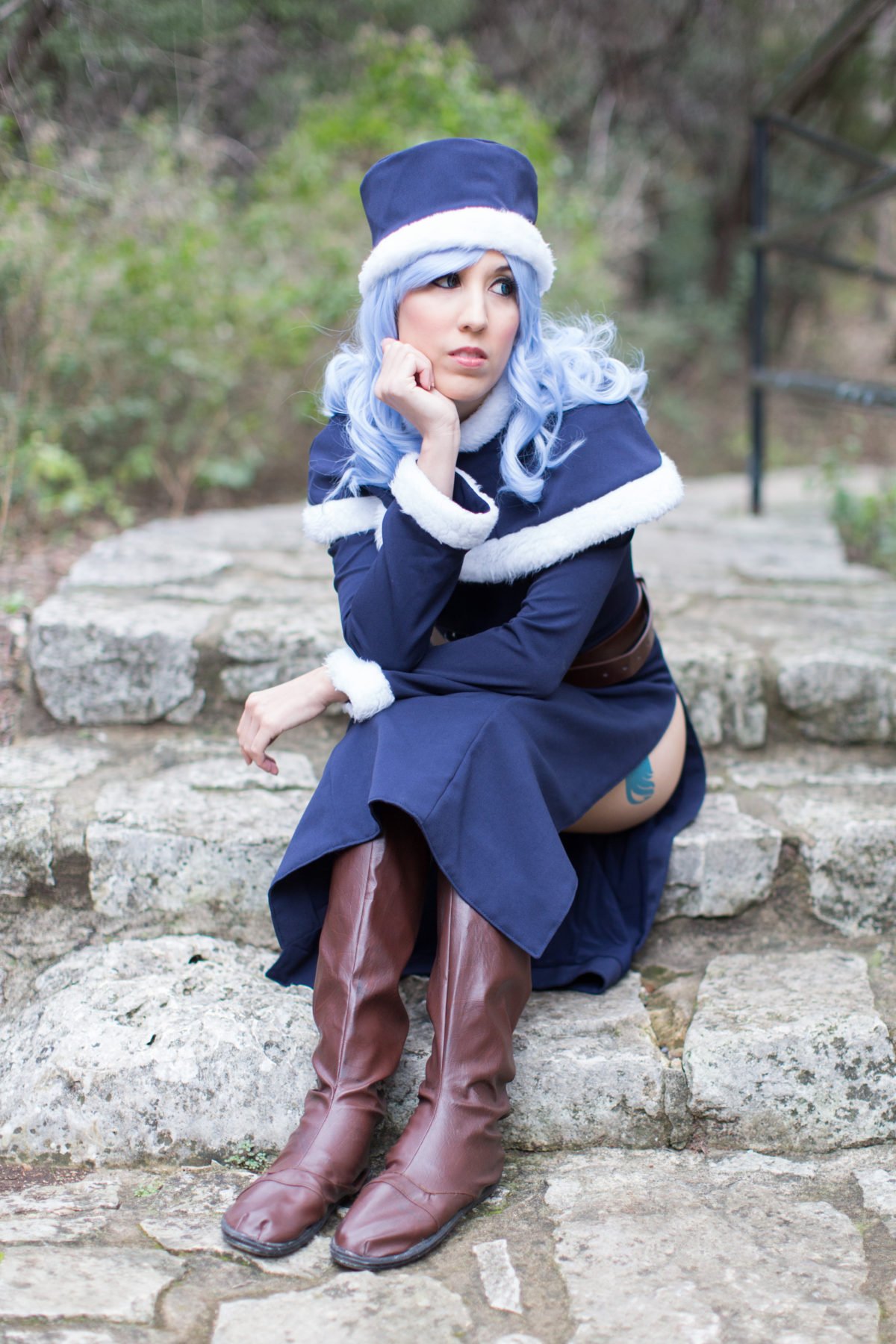 Behind the Style: Juvia Cosplay Wig
You might recognize the wig featured in both photos as the Hestia wig available right here from EpicCosplay. Hestia is a versatile wig that measures 22 inches long, styled into elegant curls that reach just below the shoulders. The bangs are cut to a versatile 4 inches long – perfect for a wide variety of characters without much modification.
The light Ice Blue color chosen for this Juvia cosplay wig reflects the color used in the manga artwork. Are you are thinking of using a different shade for your own take on Juvia? Hestia is available in a wide range of blue tones to suit any style.