This verdant Leafeon gijinka cosplay gives the grass-type Eeveelution an elegant look.
Gijinka is the practice of giving human characteristics to a non-human character. With their recognizable markings and colors, Pokémon are an especially popular subject for the gijinka treatment.
This Leafeon gijinka cosplay does a great job embracing the features that make Leafeon stand out from the other Eeveelutions. The leaf accents, the amazing dress, and the trademark ears – all classic Leafeon.
In the section below, cosplayer Lady RavenRose has provided a little bit of useful backstory on the wig styling. Then, if you'd like to know more about the base wig itself, keep reading to the end of the page after the impressive Leafeon gijinka cosplay photoset.
New Face of EpicCosplay Submission!
Name: Lady RavenRose
EpicCosplay wig: Hera in Natural Blonde
Photographer: Toshiyasu Morita
The wig I am wearing in the picture is a Hera 38″ in Natural blonde! As for styling I used green sharpies to dye a little more than half of the wig green in the back as well as dying a bit of the bangs!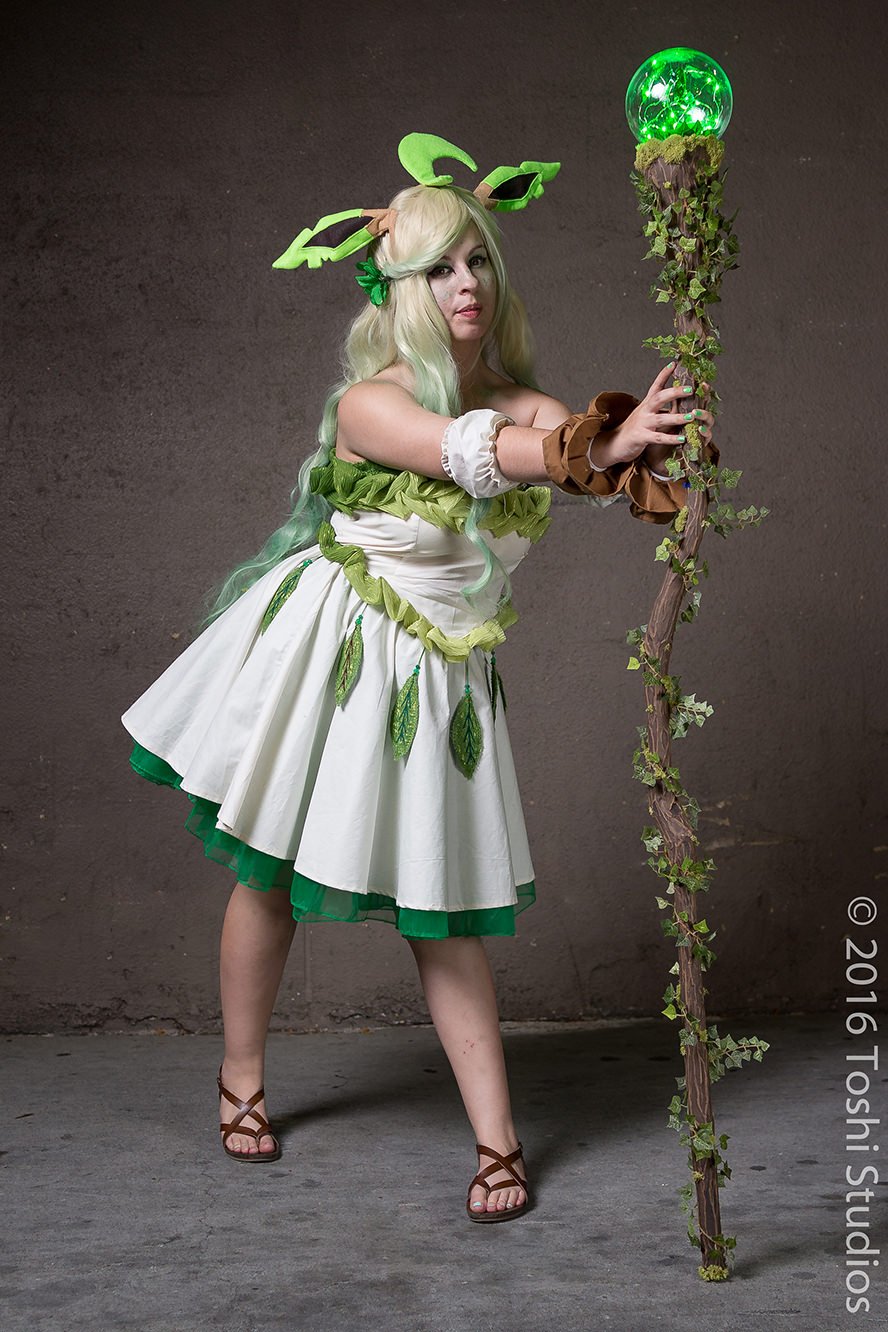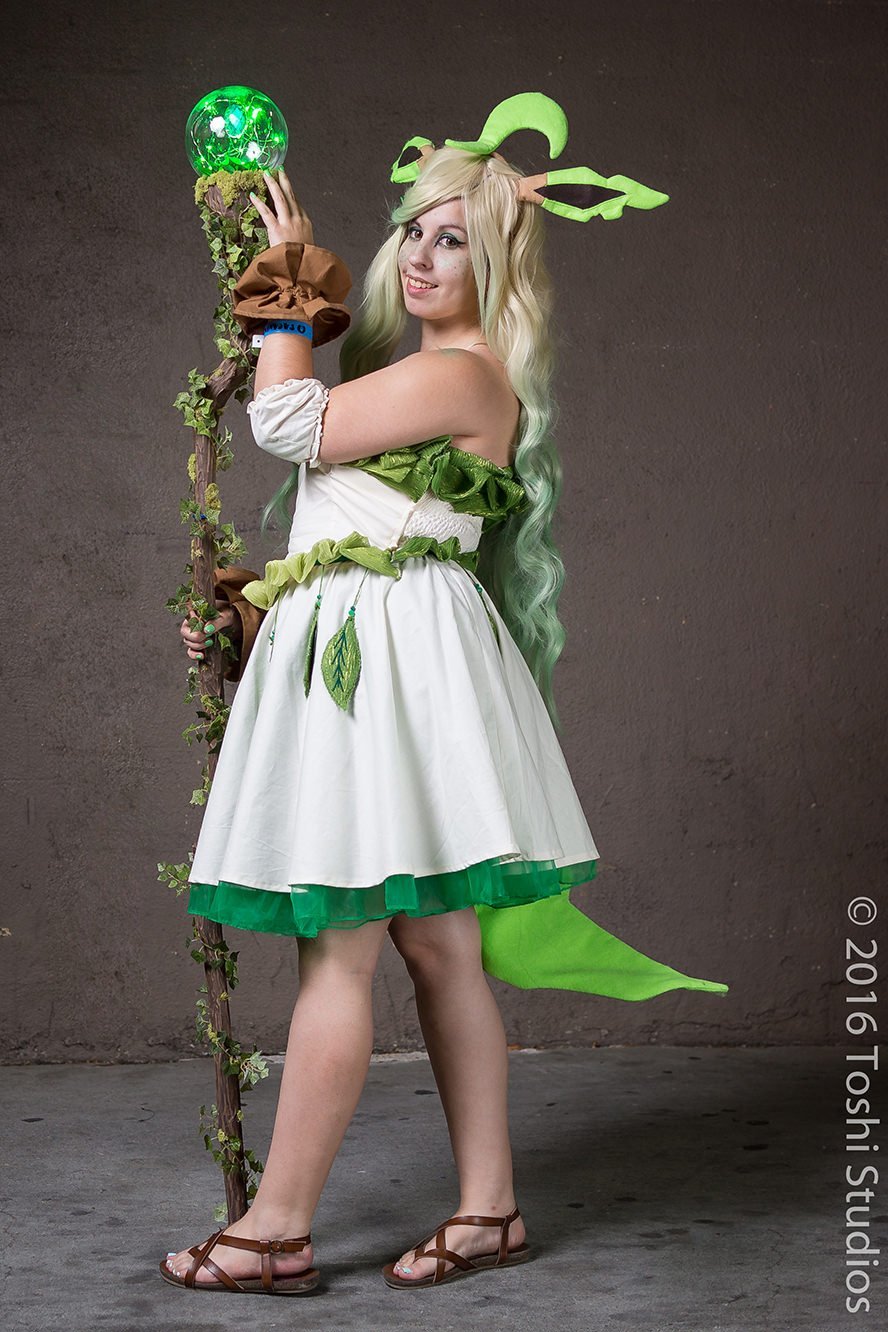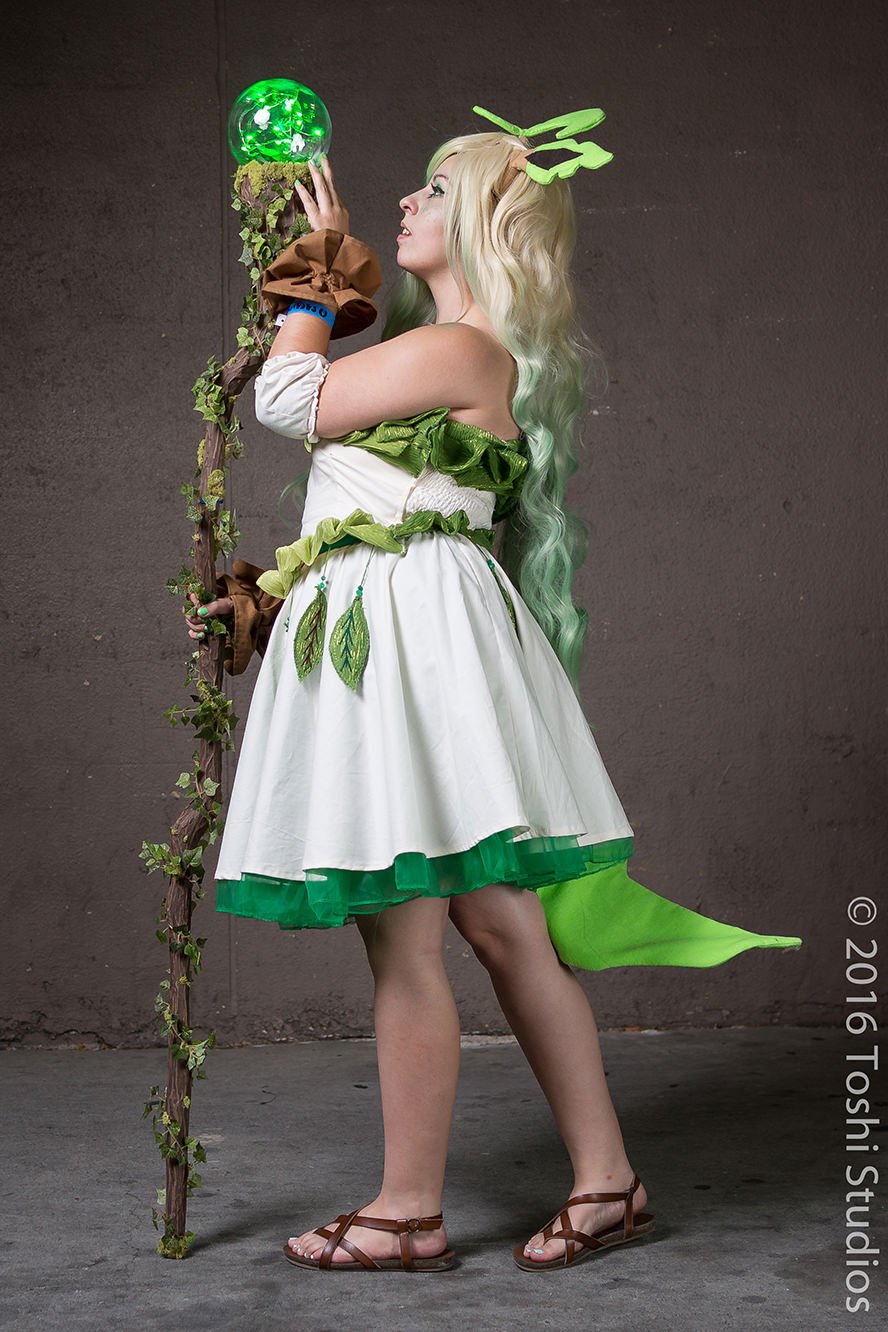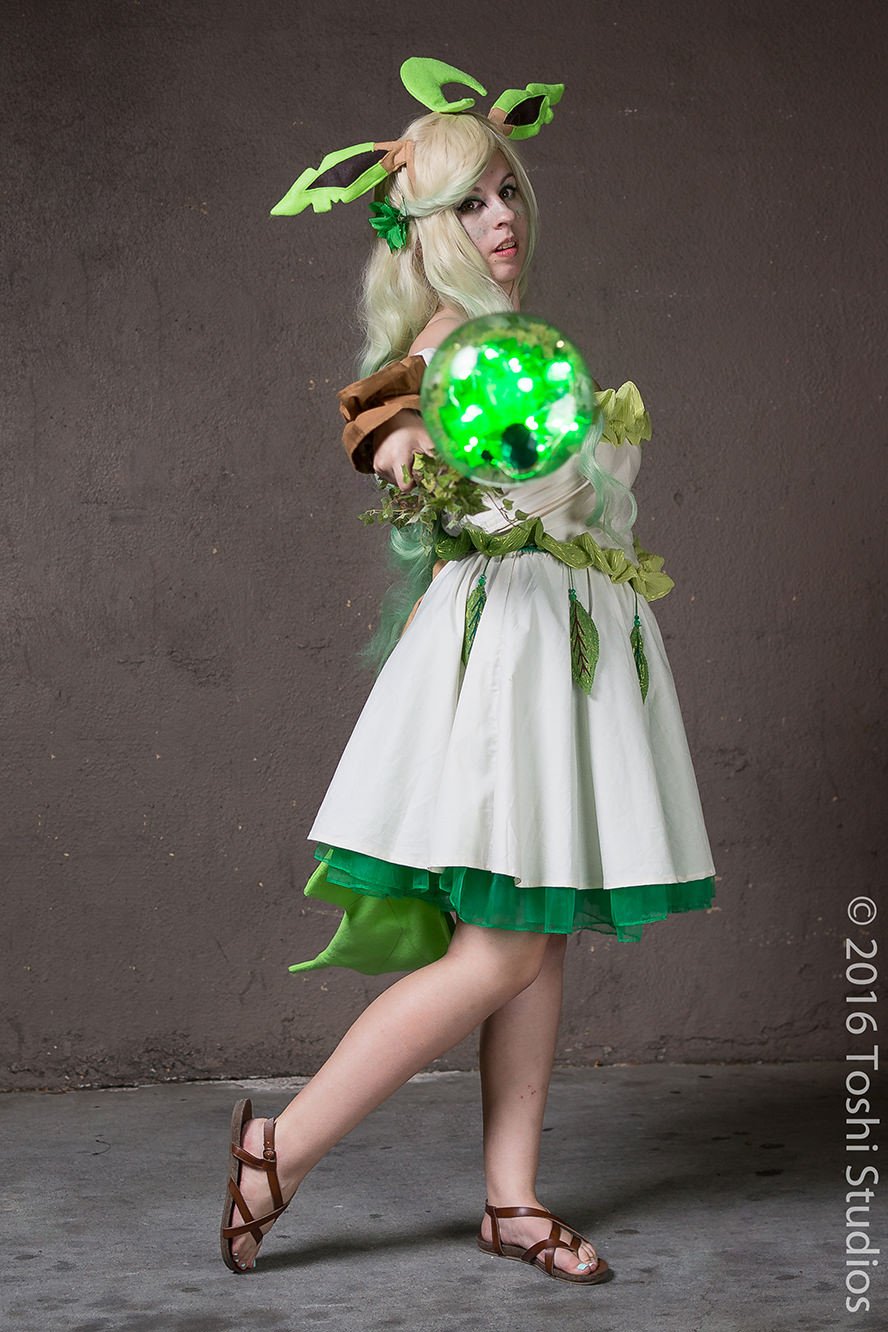 Creating this Leafeon Gijinka Cosplay Wig
As cosplayer Lady RavenRose mentions above, this cosplay uses the Hera wig from Epic Cosplay – with a few modifications to make it suit the Pokémon. Of course, the most obvious change is the color. This Leafeon gijinka cosplay wig started as the Natural Blonde model, one of many blonde tones available. Lady RavenRose used sharpies to dye the ends and bangs. This is a great way to achieve lasting color right where you want it.
Epic Cosplay offers a quick tutorial for sharpie dyeing, available right here on the blog. There is also a useful guide for using Rit DyeMore. The EpicCosplay YouTube channel includes a video tutorial for dip-dyeing with Kurecolor as well. We think the Sharpie method worked wonderfully for the ombre locks of this Leafeon gijinka cosplay! Which method is your favorite? Share your thoughts in the comment section below!