What a cool idea – this Braixen gijinka cosplay reimagines the fiery fox Pokémon as an elegant and fashionable lolita.
Gijinka involves giving nonhuman characters a more human appearance. Braixen is a bipedal Pokémon that already exhibits a lot of anthropomorphic features, making it a great candidate for this fun and creative style.
Of course, this fantastic Braixen gijinka cosplay goes one step further with a lolita-inspired theme. What could be better than combining j-fashion with Pokémon? The concept design (including the lolita outfit) is based on art by the talented Sakihata on DeviantArt. This interpretation recreates many of the details with attention to accuracy.
Below, r3dpandacosplay describes the process of styling the Theia wig from Epic Cosplay to achieve the results you see here. After the photoset, keep reading to learn a little more about the base wig.
Pokemon Gijinka Contest Submission
Name: r3dpandacosplay
Photo by: Kevin Hodge
Concept Design by: Sakihata
EpicCosplay Wig: Theia in Rich Butterscotch Blonde
This was one of my first experiences truly styling a wig, aside from some super small trims in the past. I used Epic Cosplay as a bigger resource this time around and had a ton of fun with the mermaid wave technique. It ended up being perfect for my Lolita creation. Thanks for being awesome as always!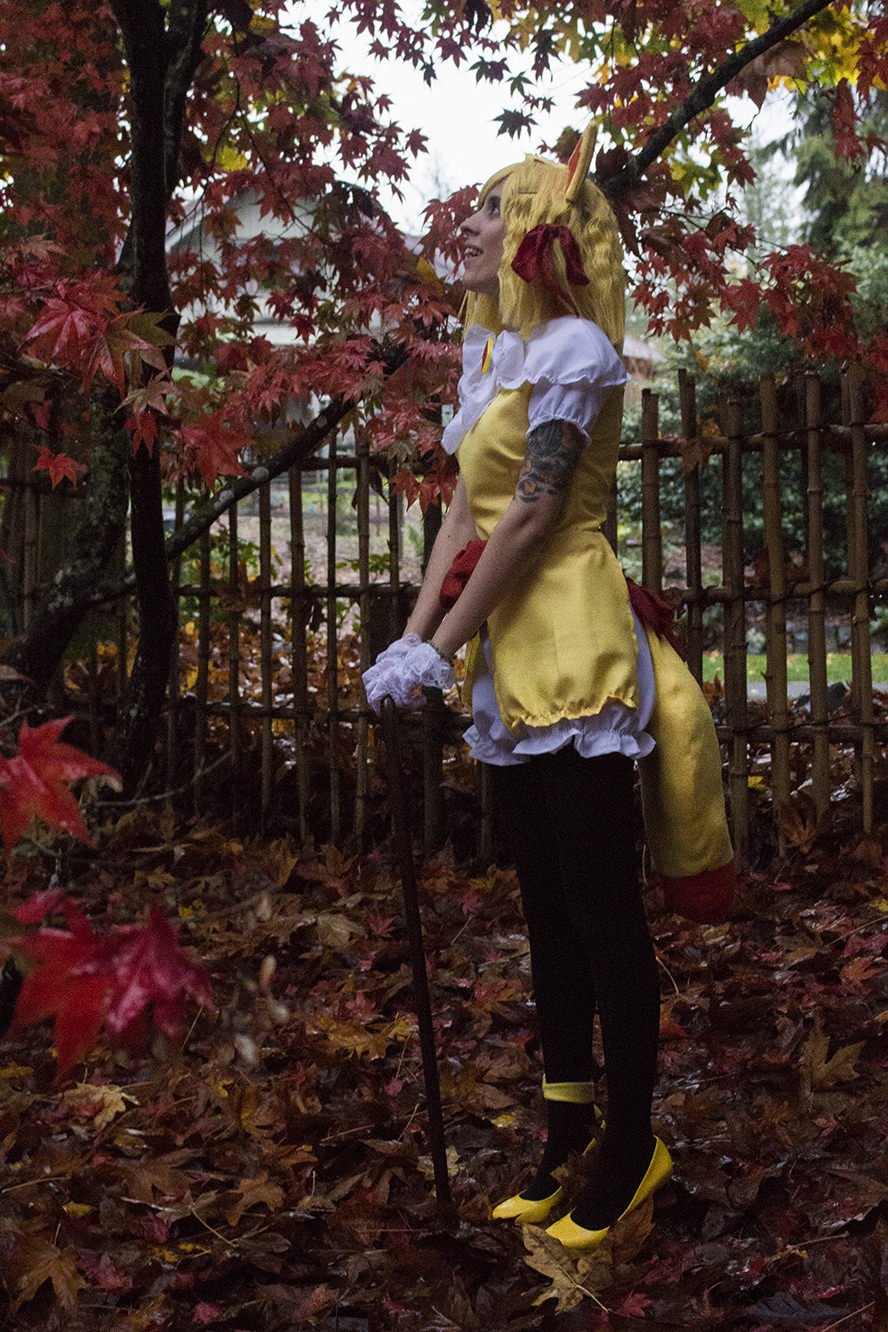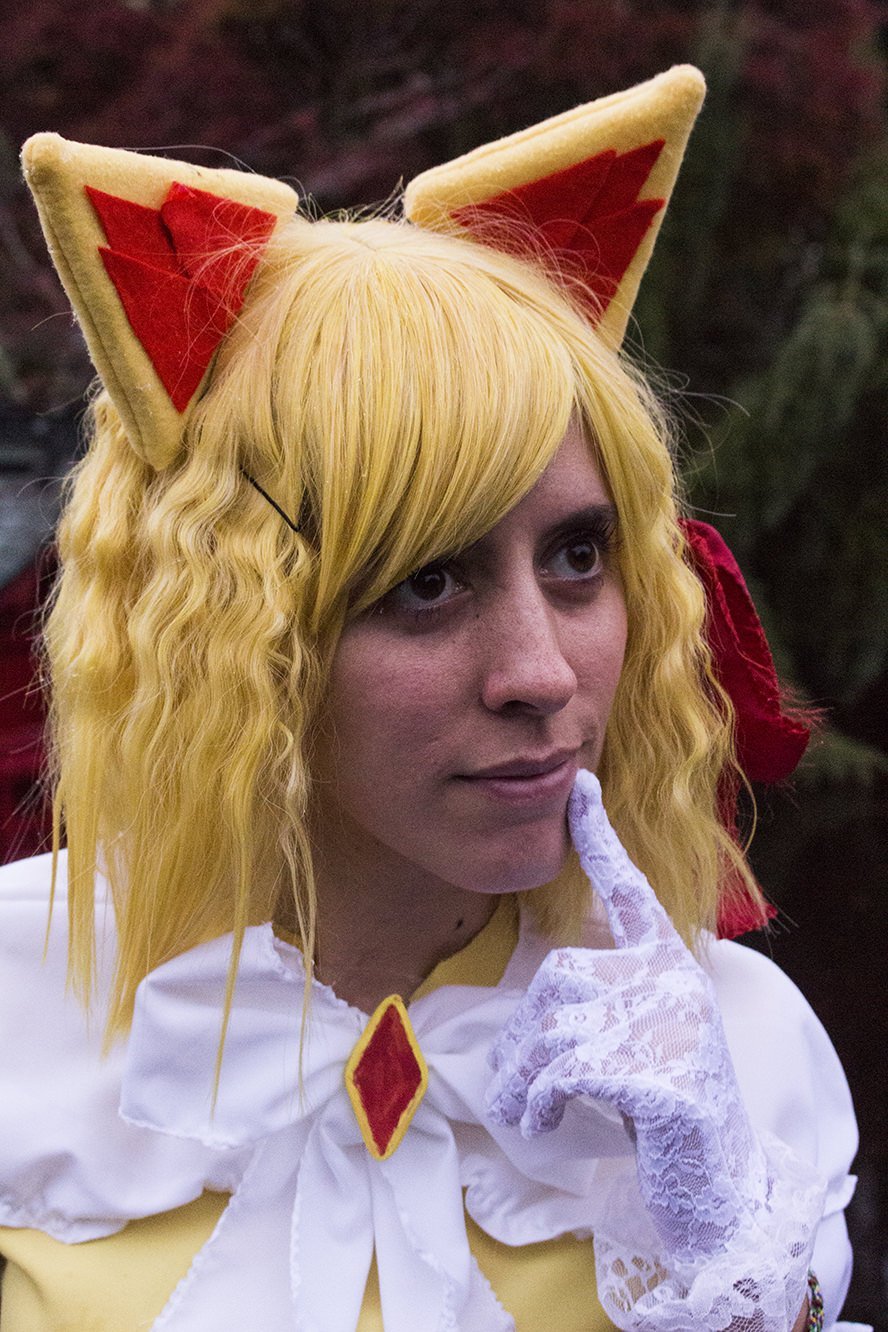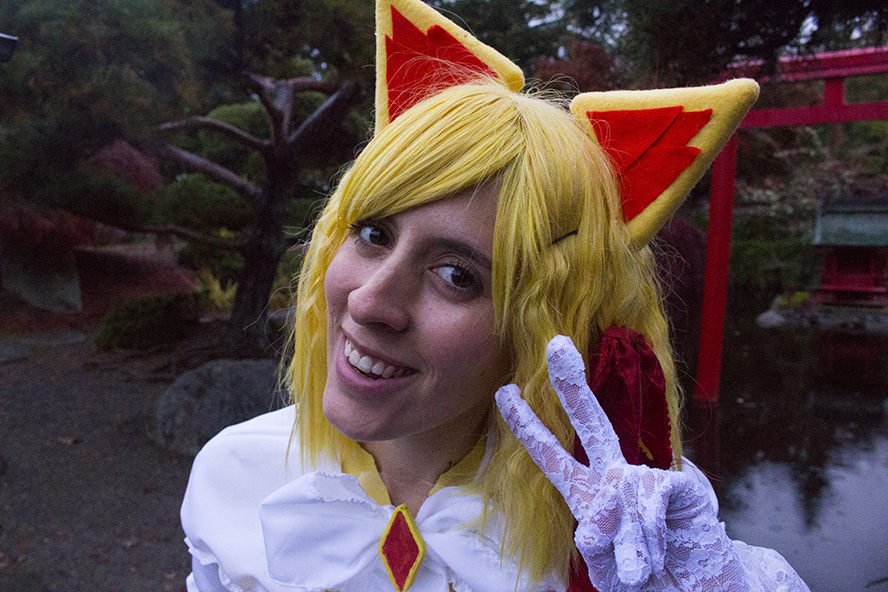 More About This Braixen Gijinka Cosplay Wig
As described above, r3dpandacosplay used the Theia wig from Epic Cosplay as a base to create this wonderful style. Theia is a straight wig that falls just below the shoulders on most wearers. This is a super versatile length – measuring at 20" long with bangs cut to 7". It includes a large half-circle skintop to accommodate a wide variety of part positions such as the side part showcased here.
You may have noticed the link to the mermaid wave technique used to get the cute lolita waves featured in this Braixen gijinka cosplay. Theia is heat resistant up to 410 degrees, easily surviving even more intensive heat styling techniques when needed.