Cosplayer:
MeelkTea Cosplay
This swimsuit Trish Una cosplay made a big splash at Colossalcon 2018. One month later, the anime premiere of JoJo's Bizarre Adventure: Golden Wind would bring the character to screens everywhere. Golden Wind is the fifth story arc of the series, marking the introduction of Spice Girl stand user Trish Una along with so many other striking character designs.
Below, read how MeelkTea Cosplay achieved this character's distinctive hairstyle using a sky magenta Atlas wig along with tips from the Atlas styling tutorial, both available right here on the Epic Cosplay website. Water-friendly swimsuit modifications completed the look to ensure this Trish Una cosplay was ready to hit the pool for these great photos.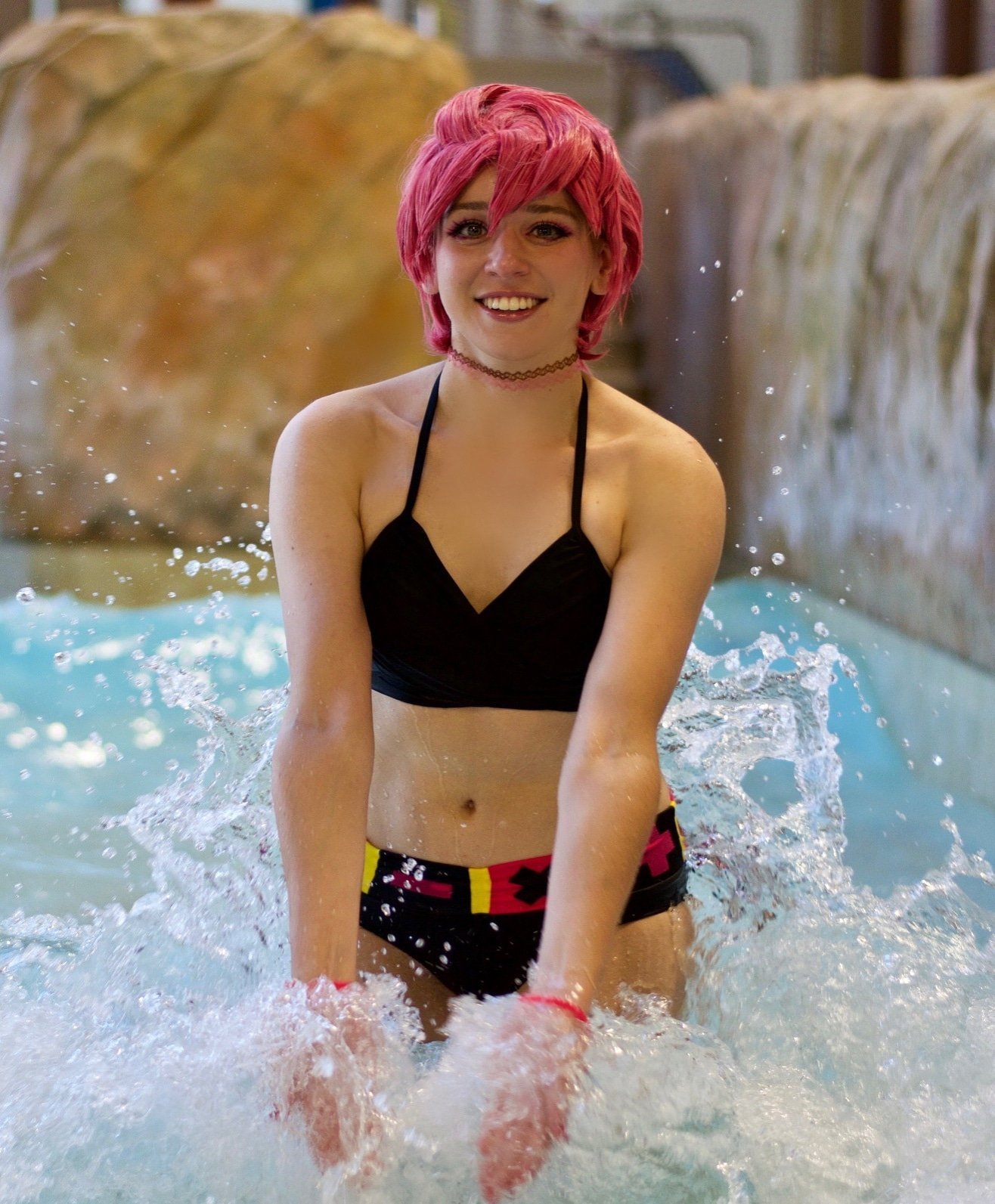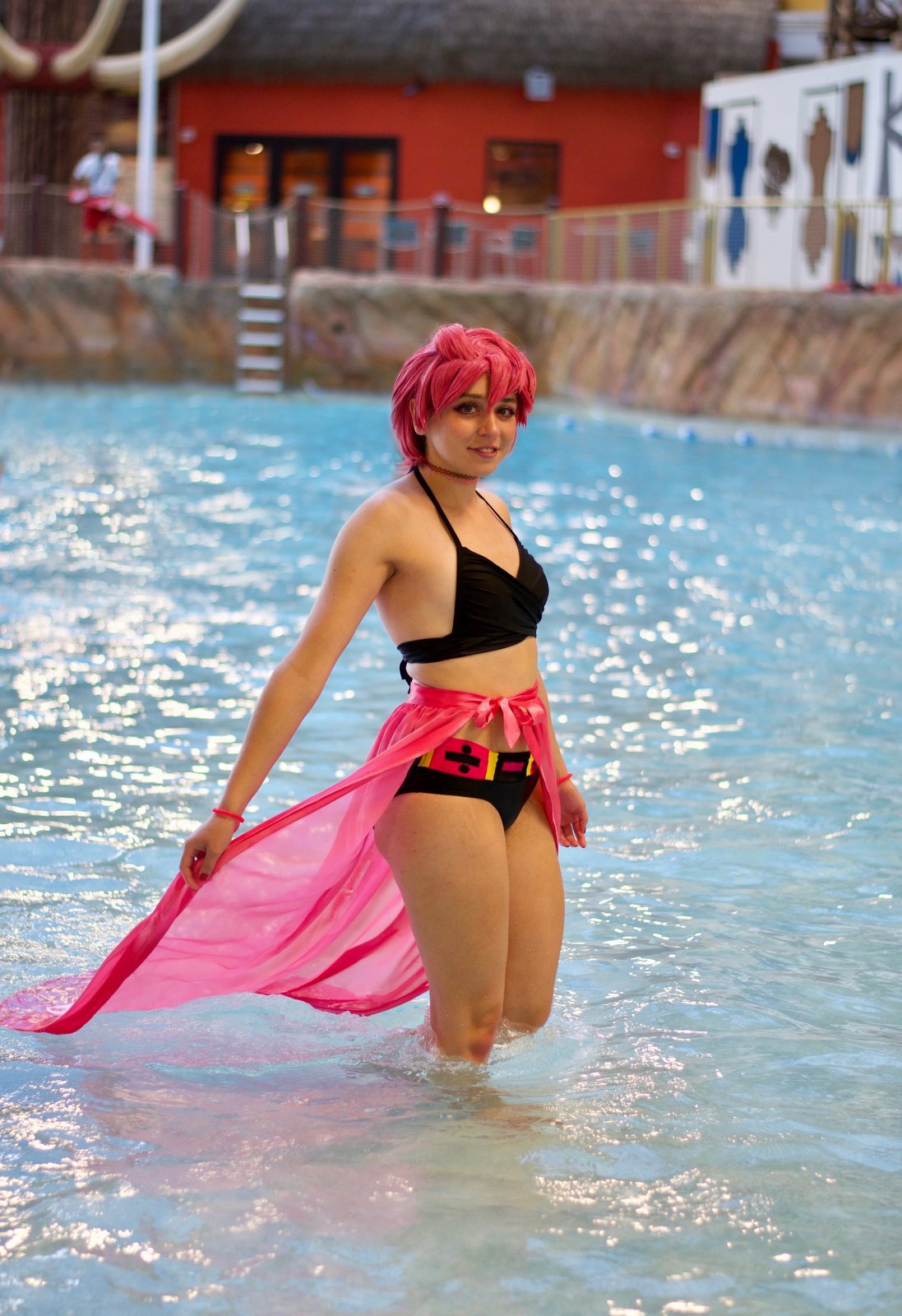 Both photos were taken by @trashdanphotography on Instagram. I used an Atlus in Sky Magenta to achieve this look which presented the challenge of carefully using heat to bring the bangs forward and create Trish's iconic hairstyle. This cosplay is a swimsuit look inspired by Trish Una from part 5 of JoJo's Bizarre Adventure made to complete a full Vento Aureo swimsuit group at Colossalcon East 2018.
I used the tutorial about how to style an Atlas on the epiccosplay website to guide my process. I mapped out where each "spike" would be located and which way it would point using styling clips and small hair bands. Each "spike" would then be flat ironed on low heat toward the direction I wanted it to point and then cut, gelled, and hair sprayed into place. Craft glue was used to secure the ends.
The outfit itself was mostly bought. The black bathing suit top and bottoms were purchased on Amazon and the skirt cover-up was purchased on Ebay. Not pictured, the shoes I wore were bought on Amazon and fixed with green jewels that were inspired by the jewel she wears coming off her collar in her original outfit.
The swimsuit bottom was partially cut down in order to add a custom made waistband. The waistband is made out of spandex and the appliques were zig zag stitched down in order for the swimsuit to be fully able to function in the water without coming apart.