This excellent Nurse Joy cosplay models the outfit that many longtime fans grew up with – a true original. This is the classic pink dress and Mary Janes combination that Nurse Joy characters wear in the Kanto, Johto, Hoenn, and Sinnoh regions. Those in Unova and beyond wear slight variations.
The world of Pokémon would certainly look much different without this reassuring and ubiquitous presence. These dependable characters staff Pokémon Centers everywhere, always waiting to aid injured or fainted Pokémon and return them to health.
Although it is difficult to tell them apart, all the Nurse Joy characters are different people. Joy is actually the surname, and all are part of the same large family – much like the Officer Jenny characters. One feature that does change is the cross color on each hat, varied according to which Pokémon Center location the character works at. This Nurse Joy cosplay stands out with a yellow cross hat.
You can find links to see more from the cosplayer and photographer below. Below the photos, learn about the wig base and styling techniques used to create this distinctive look.
Name: Yume Michiru Cosplay (@yumemichiru)
Photos by: @somesayimmodest
Costume: Thumbelina
EpicCosplay Wig: Gaia in Princess Pink Mix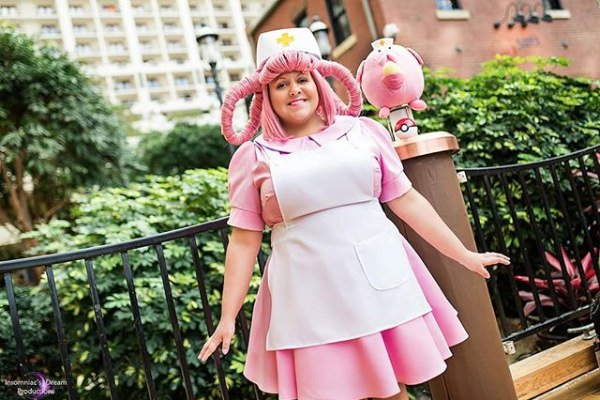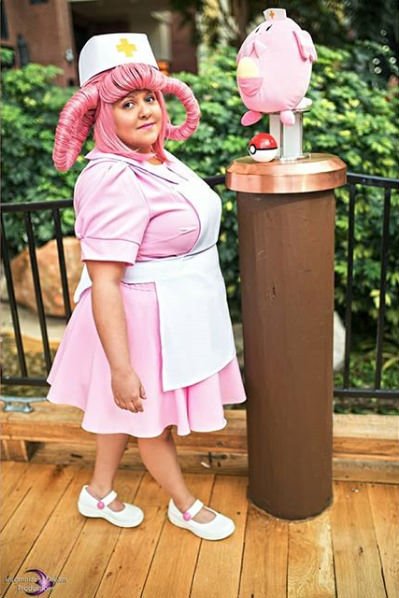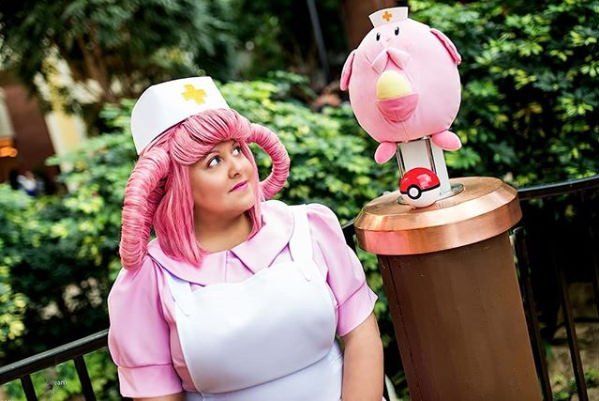 Behind the Style: Nurse Joy Cosplay Wig
This intricate design started as the Gaia wig from Epic Cosplay. Gaia is a pigtails wig style, designed to be worn up right from the package. This model features the Princess Pink Mix color – a fantastic match for the character.
Of course, getting those iconic hoops featured in this Nurse Joy cosplay requires a bit of skilled styling. Cosplayers often get this look by starting with an understructure, some type of flexible yet supportive wired tubing. Placing the tubing within the pigtail helps to hold it in place and then the rest of the pigtails are wrapped and secured.
If you are trying to get this look but run out of length to cover the understructure, there's no need to worry. Epic Cosplay also sells individual weft extensions in the same Princess Pink Mix color. Simply work the extensions into the design until the hoops are complete.
The Gaia wig comes with bangs that measure at 7" long. This offers plenty of length to cut and curl as shown here. The side bangs reach 10 1/2" out of the package. This Nurse Joy cosplay wig leaves them at the shoulder, a lovely way to frame the face.