Check out this fantastic Officer Jenny cosplay! Dedicated to upholding law and order, she works to protect Pokémon from criminal elements like Team Rocket and Team Galactic. 
Much like Nurse Joy, Officer Jenny is not one character. There are many Officer Jennys throughout the Pokémon world, all with the same name and similar look. This Officer Jenny cosplay is based on the character as she appears in the Kanto, Johto, Hoenn, and Sinnoh regions. The only way to tell these Jennys apart is by the symbol on their hat.
One thing that really stands out about this cosplay is the expert wig styling. Kimba Sprite has provided a link where you can get a better idea about how this incredible Officer Jenny cosplay wig came together. You can also read more about the wig elements used to create this design after the photoset below.
New Face of EpicCosplay Submission!
Name: Kimba Sprite
EpicCosplay wig: Hestia in Emerald Green with 15″ + 35″ Emerald Green weft extensions
I have a tutorial for the wefting process here.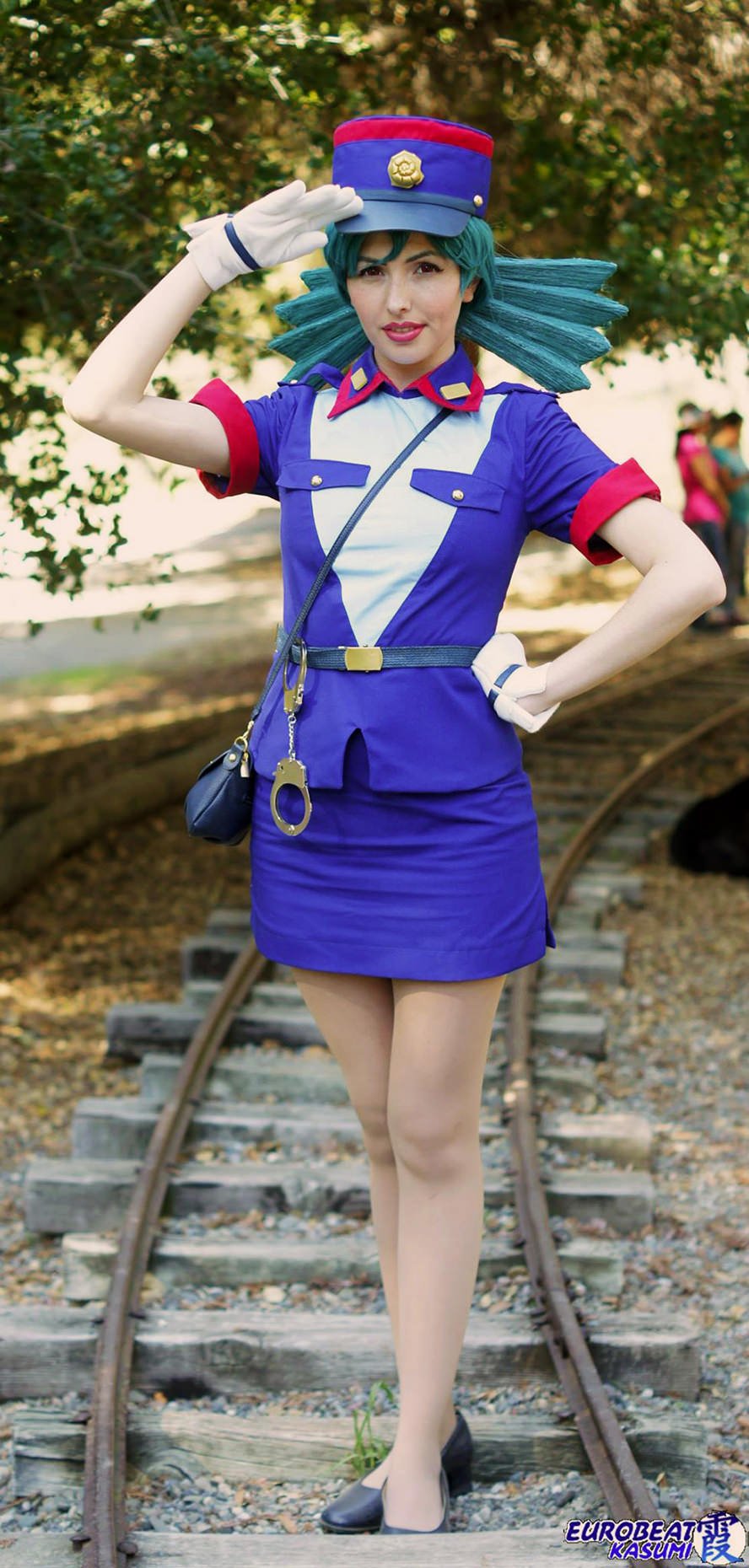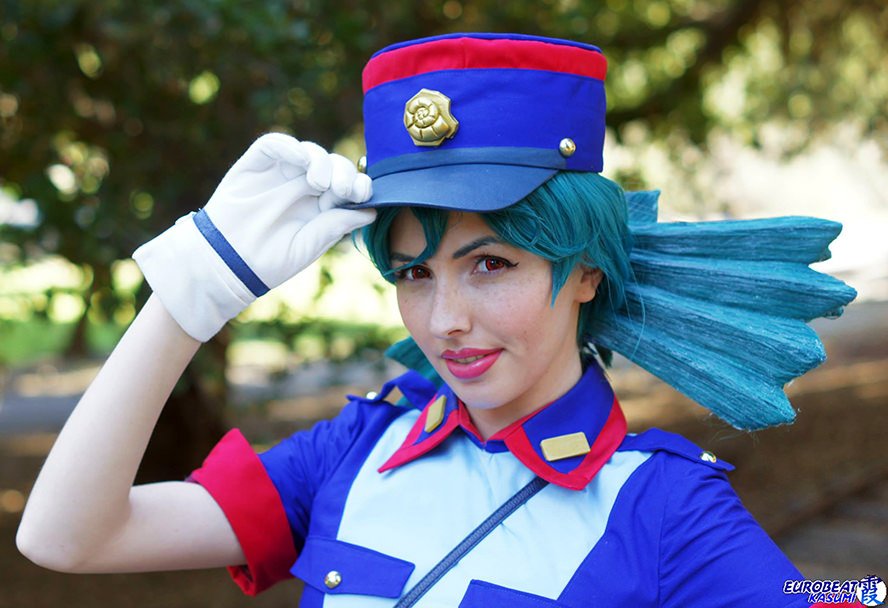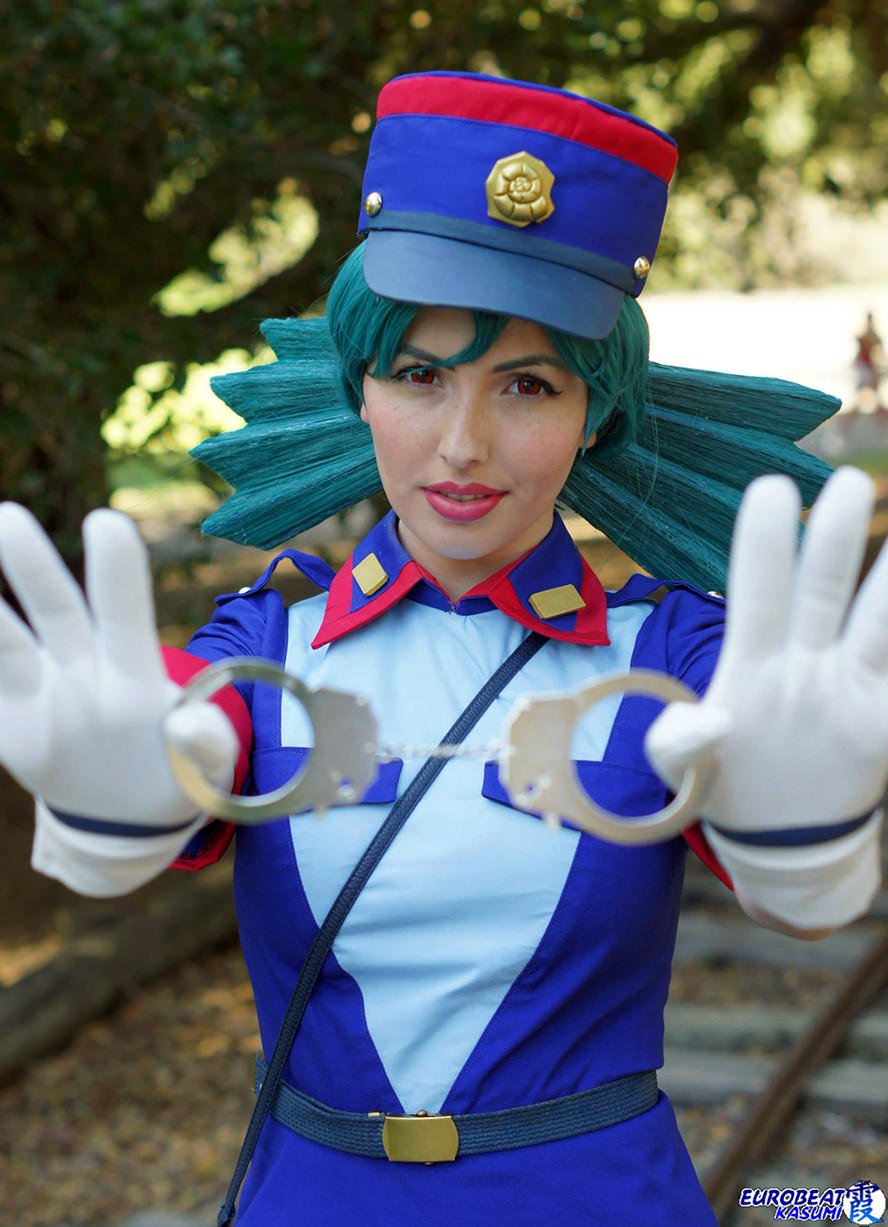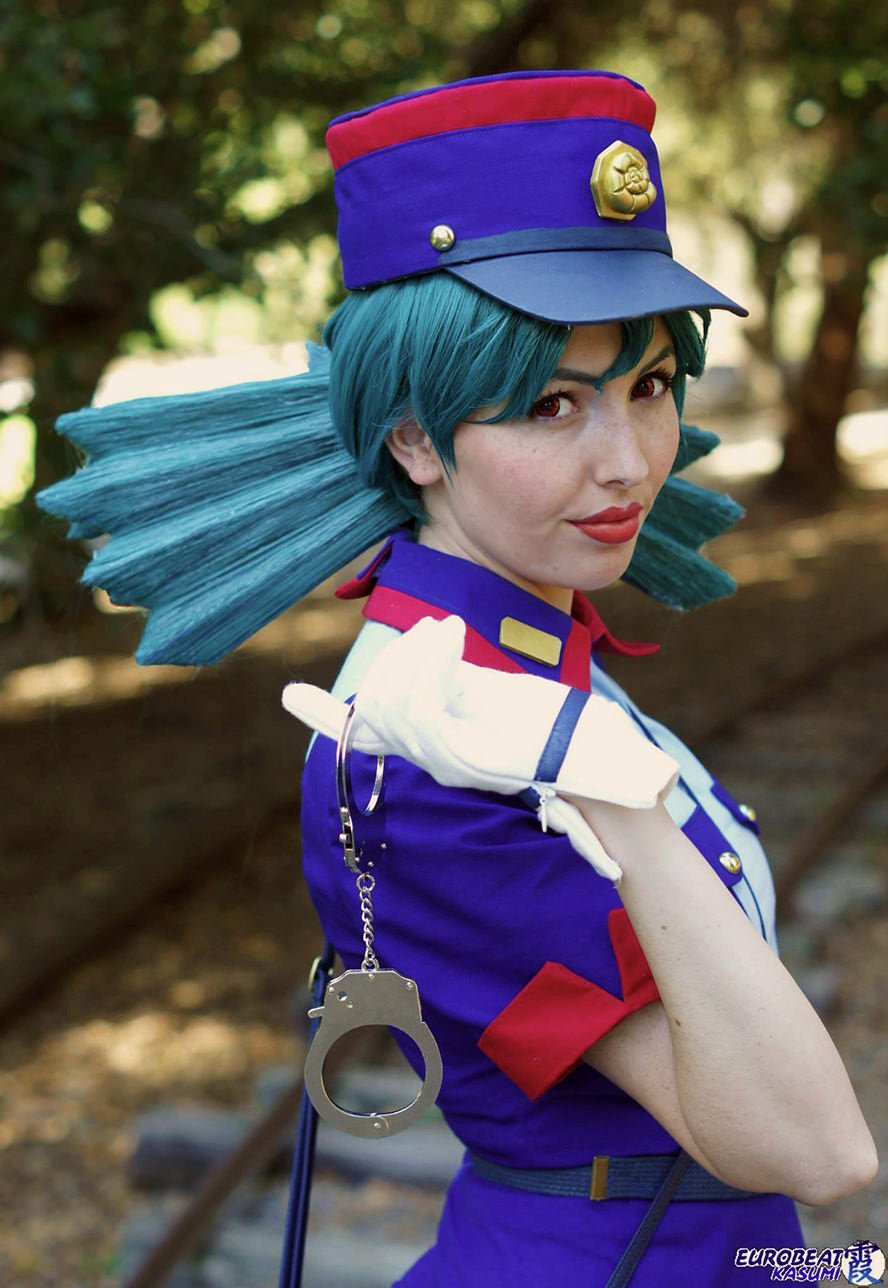 Officer Jenny Cosplay Wig Details
Kimba Sprite employed some seriously skilled techniques to create this intricate wig design. Tremendous planning, a detailed understructure, and knowledge of wig mechanics all came into play.
The base uses the Hestia wig from Epic Cosplay. This model measures at 22", pre-curled to fall just below the shoulders. The bangs arrive cut to 4". This cosplay used the Emerald Green version. To create the spikes for this Office Jenny cosplay, Kimba Sprite also integrated 15" and 35" weft extensions. These are also available from Epic Cosplay in matching Emerald Green.
You can read a little bit about the spike construction in the link provided by the cosplayer (above the Officer Jenny cosplay photos) – just one small step in an intricate process. The result certainly turned out amazing!