This lovely Princess Zelda cosplay captures the elegant Hylian ruler as she appears in The Legend of Zelda: A Link Between Worlds.
Trapped in a painting by the evil Yuga and kept in the care of her palette-swapped likeness Princess Hilda, Zelda spends much of the game awaiting rescue from the hero Link. A series of surprise betrayals ensures this rescue does not go smoothly – as so few adventure game rescues do.
Of all the styles this character has worn throughout the series, the outfit from Link Between Worlds always make for a fun and vibrant Princess Zelda cosplay. Enjoy more of this fabulous photo set below:
New Face of EpicCosplay Submission!
Name: Toferet Cosplay
EpicCosplay wig: Athena in Autumn Gold
Cut the bangs like the characters, which are rather blunt and straight.
Photographer: Yesterdays Photography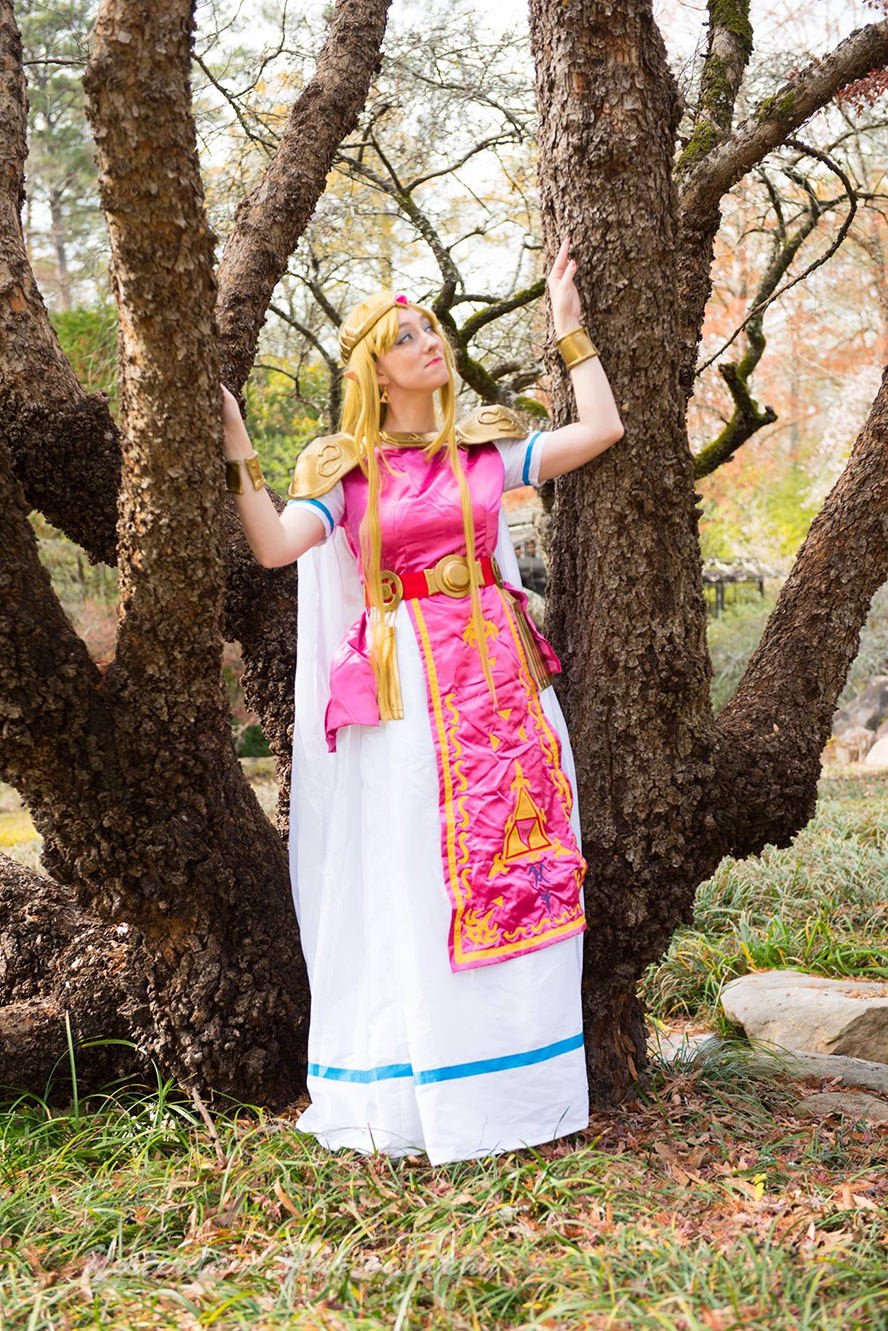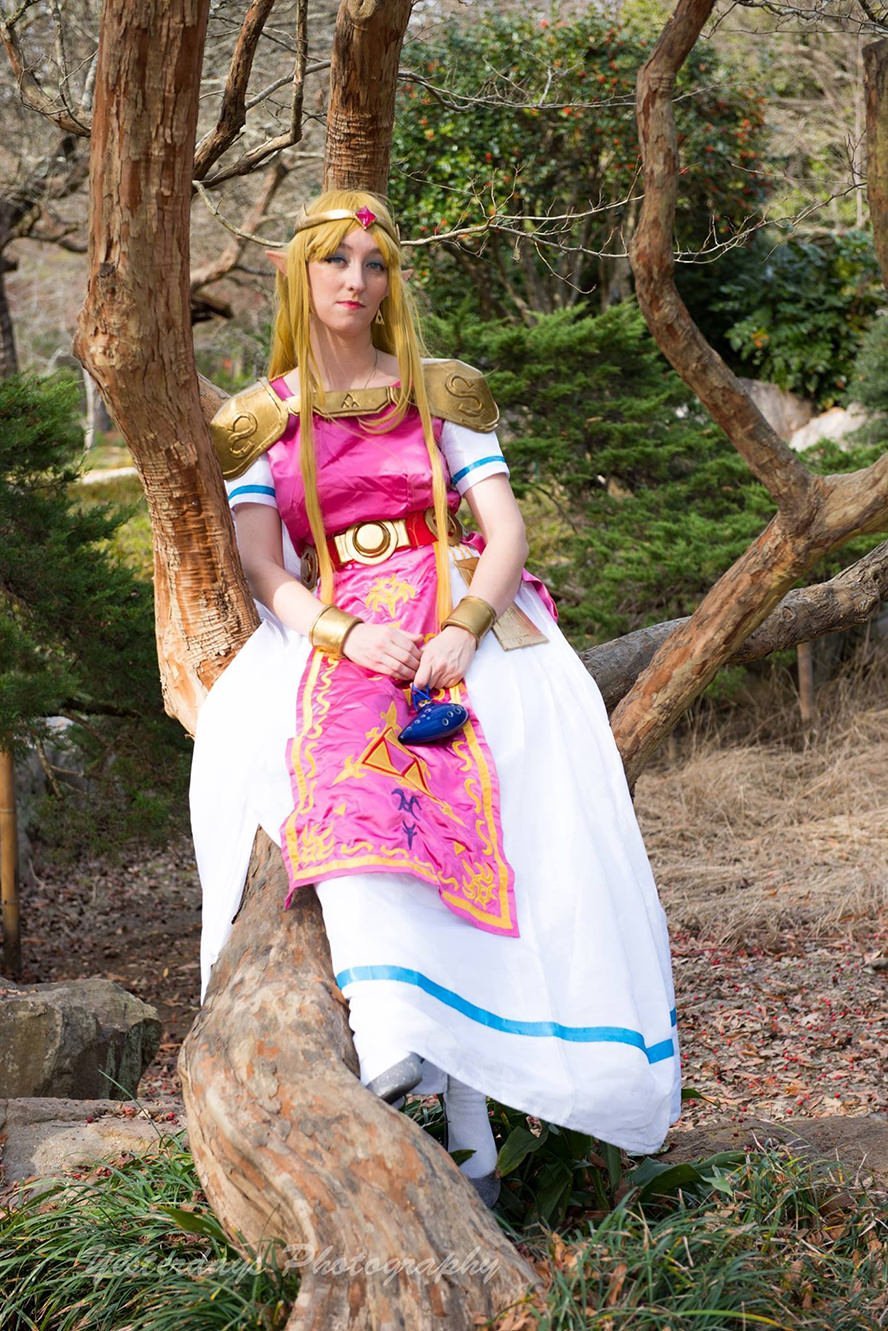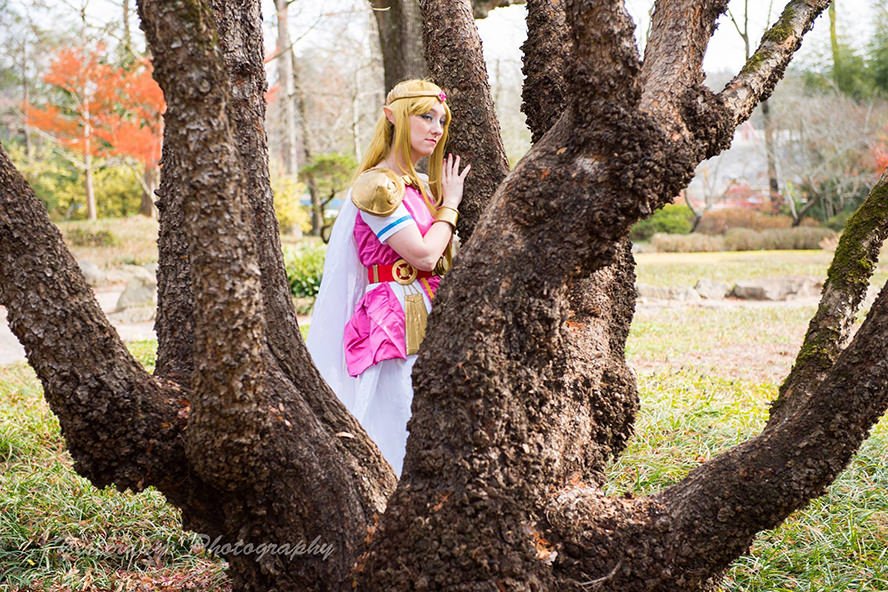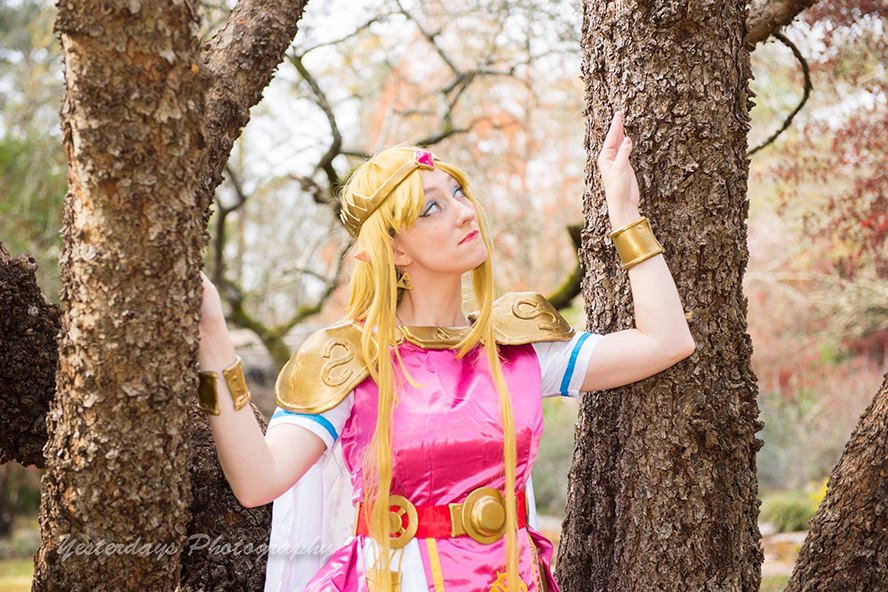 Creating the Princess Zelda Cosplay Wig
Toferet Cosplay used the Athena wig from Epic Cosplay to create Princess Zelda's long and shining hair. The flowing Athena wig measures at 40" in length, with the bangs pre-cut at 15" inches. Cutting the bangs short and blunt ensured a perfect match for this Princess Zelda cosplay.
The color – Autumn Gold – serves as a fantastic match for the character's vibrant yellow locks. Of course, Epic Cosplay also offers the Athena in a variety of other colors too. This includes a few brunette options if you wanted to try a Princess Zelda cosplay from one of the earlier generations. Or, perhaps, the infamous animated series.
Although the style that the princess wears is very simple in this game, the Athena wig is fantastic for more complicated styles as well. It is heat resistant up to 410 degrees for styling with curling irons and flatirons. A large skin top allows a variety of part choices.
Which part of this Princess Zelda cosplay is your favorite? Let us know in the comment section below!