EpicCosplay Wig: Eros in Natural Blonde for AU Deidara cosplay from Naruto Shippuden
Cosplay based on alternate universe (AU) concepts is an area that offers so much flexibility – imagination is the only limit. This awesome AU Deidara cosplay shows the explosive Akatsuki member in a whole new light, decked out in rebellious biker gear and ready to hit the road. The super talented cosplayer behind this look, SanDrey, has provided info and credits in the short blurb below. Then, keep reading after the fantastic photoset to learn more about the EpicCosplay wig and accessories that served as a base for this creative style.
@whitemajesty styled the wig. She used an Athena in Natural Blonde and attached a Natural Blonde ponytail wrap to the top. Biker AU Deidara character design by me, @sandrey__ for Momocon 2018 in Atlanta. Photo taken by @sukitte_iinayo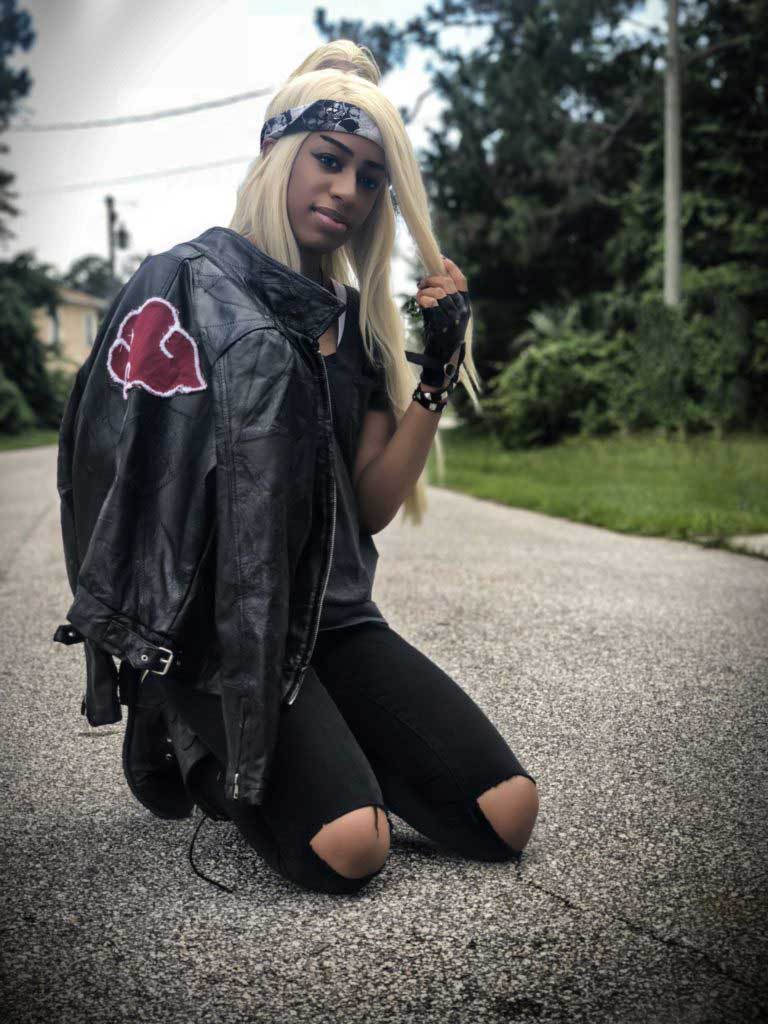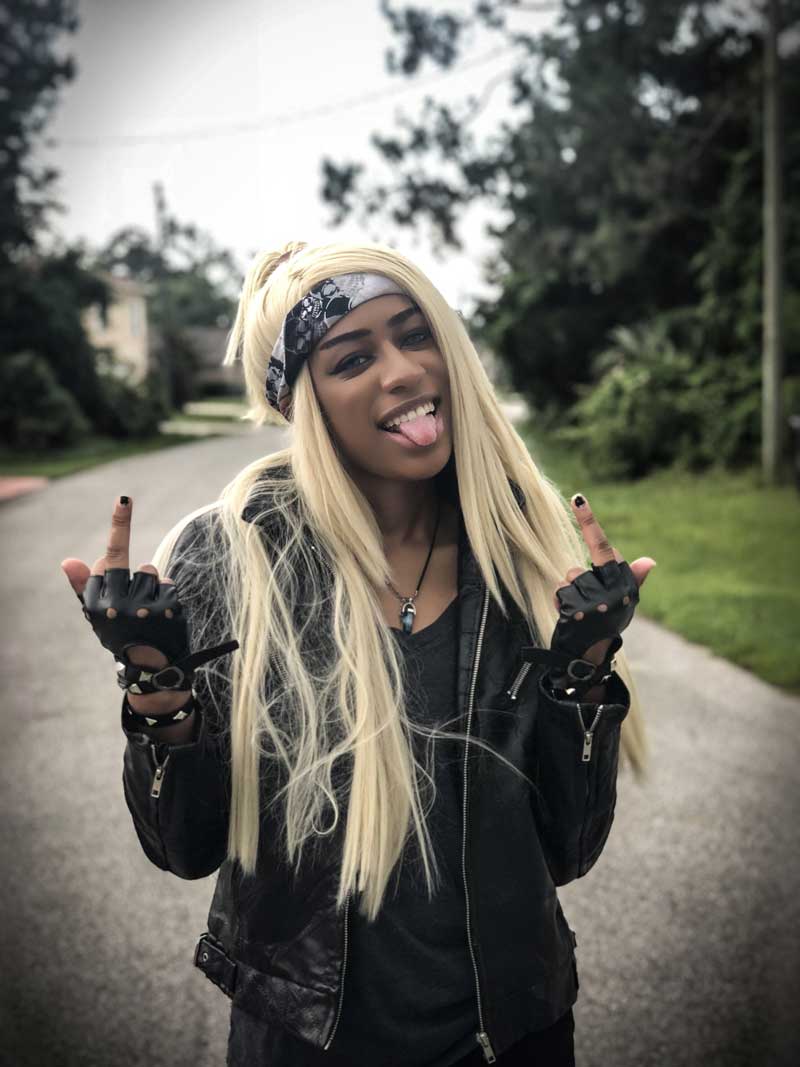 Behind the Style: AU Deidara Cosplay Wig
The wig that featured cosplayer SanDrey obtained to complete this cosplay began as the Athena wig from right here at EpicCosplay. Athena is a super long straight wig that measures 40 inches to the tips. The bangs hang low to a versatile 15 inches – leaving plenty of room to trim or modify as needed.
The notably lengthy bangs really came in handy for this character concept. In the anime and manga, Deidara's long bangs are a prominent feature. This AU Deidara cosplay lengthened the hairstyle overall, making great use of that extra bang length to maintain a recognizable profile.
Another important addition is the matching ponytail wrap, also available from EpicCosplay. EpicCosplay offers a range of individual extension wefts and ponytail clips to make big modifications like this one so much easier.
This look uses the Natural Blonde version of Athena. You can also find this wig in a variety of other blonde shades to match your own Deidara cosplay. You might find Blonde Mix to be a good option for a lifelike look. Or, consider the Rich Butterscotch Blonde for a vibrant anime yellow.