Han Pan Cosplay chose to feature her Sailor Moon cosplay from the popular Sailor Moon series for our Show Us Your Moves Contest! She took our Pheobe in Autumn Gold wig and used three packs of our 35″ wefts in Autumn Gold to create her Sailor Moon wig! Check out her entry below!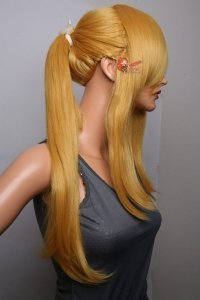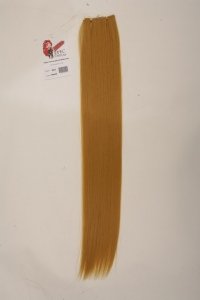 Hey! I would like to submit this photo. It was taken by Mindfall Media (https://www.facebook.com/mindfallmedia) who gives permission to use it so long as we are credited when the photo
is used or posted 🙂 I used this wig: https://blog.epiccosplay.com/autumn-gold-ponytail-cosplay-wig.html along with
three packs of 30″ extensions.
– What got you into cosplay?
My friends were going to a comic con and invited me to go with. They talked about dressing up for the con, and I knew I had to join them.
– How long have you been cosplaying?
I have been cosplaying for six years.
– Were there any particular reasons you selected this character?
I have always loved Sailor Moon! She was the third costume I ever made, though I was quite disappointed with it at the time. I knew I had to remake the costume to do Sailor Moon some good justice!
– What would you consider the most difficult part of this costume?
The wig was actually the most difficult for me. I am not great with wigs, so I had some help from friends to style the buns and the bangs.
– What cosplay would you like to do in the future?
I have a ton that I want to do in the future! I am about to start on a costume for the dancing girls from Captain America.
– What's your favorite part about cosplaying?
I love meeting new people and making friends. The hobby lets me be who I am, without fear of judgment, and meet people who truly appreciate me as a human being.
-What do you like about our wig?
I love the texture of Epic Cosplay wigs. They rarely tangle and are a breeze to work with. The color blend is also quite lovely and makes even bright orangey yellow look normal!!