It's a first for us to see these three lovely characters cosplayed! Chibi Lenne sent us this submission of the Gaston's "Floozies" from Disney's Beauty and the Beast! Check out their lovely story below!
If you're interested in the beautiful wigs they used, check out our Hera Wig in Caramel Blonde!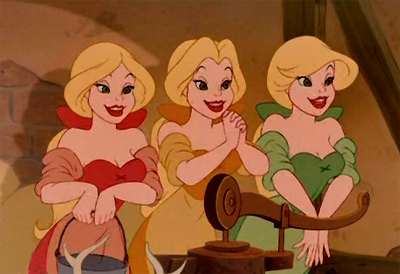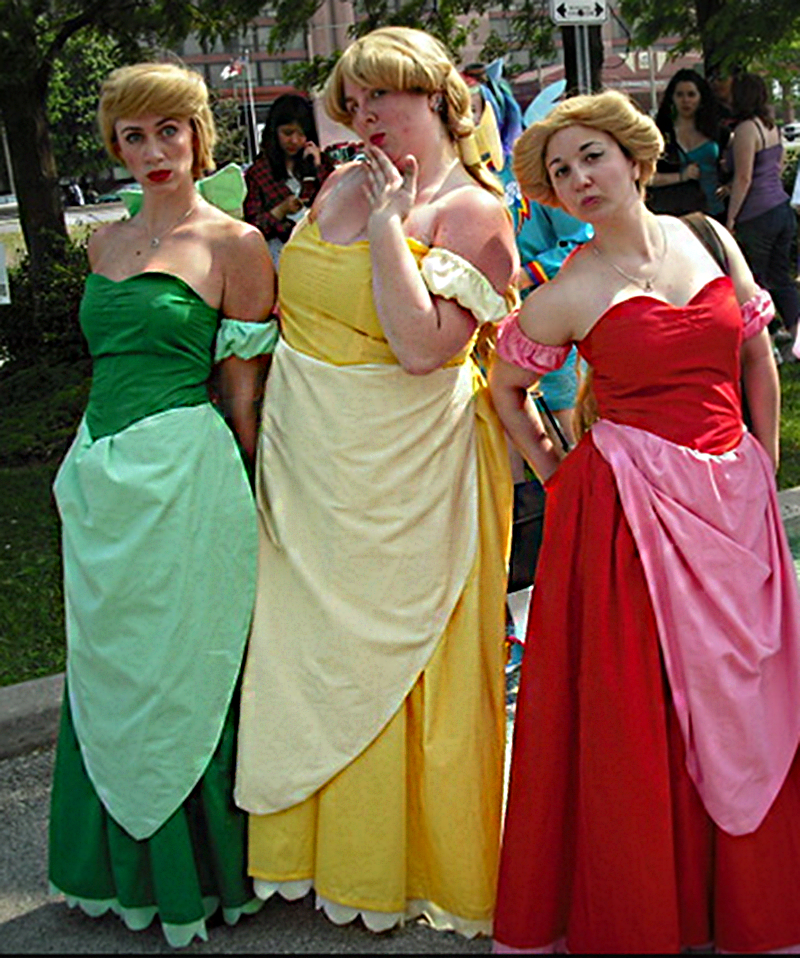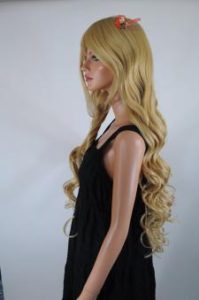 Cosplayers from left to right: Megpie, Chibi Lenne, GreyMalkin (all with permission)
Costumes: Gaston's "Floozies" from Disney's Beauty and the Beast (all made by Chibi Lenne)
What got you into cosplay?
I've always sewn as a hobby from a very young age, when I got old enough that I wanted certain costumes and my mother wouldn't help me make them, I took it upon myself to make character recreation costumes for Halloween, something I knew no one else would have.
How long have you been cosplaying?
I started cosplaying at Toronto's FanExpo (Formerly CNAnime) in 1997
Were there any particular reasons you selected this character?
Part of the reason I love cosplaying is for fun. I enjoy the reactions of other people and though I do have some elaborate costumes, I enjoy the ones that I can just go around and be a huge dork in. The Floozies set were extremely fun because we could make absolutely ridiculous faces in every photo.
What would you consider the most difficult part of this costume?
Other than the fact that I made all 3 and live about 2 hours away from the other girls, the wigs. Disney bangs and their silly gravity defying abilities!
What cosplay would you like to do in the future?
I have a lot of cosplays planned for the future, but the one I am most excited for will be a competition piece I'm working on for CostumeCon 32 in Toronto 2014. It is going to be a recreation of La Carlotta's Il Muto dress from Phantom of the Opera.
What's your favourite part about cosplaying?
My favourite part about cosplaying is the reactions from other people, especially when children come up to you thinking that you are actually the character. I find it as a fun way to express my creativity.