Here is the first of two submissions from Luluko Cosplay! This blog post features two cosplays she did of Sheryl Nome from Macross Frontier! Read on to see what wigs she suggest and the awesome story that Luluko cosplay sent us!
Luluko Cosplay purchased our Hera wig in Peach Blond. As a note, her photo credits go to fotoace.deviantart.com/ and https://cosplay.toshiyamioka.com/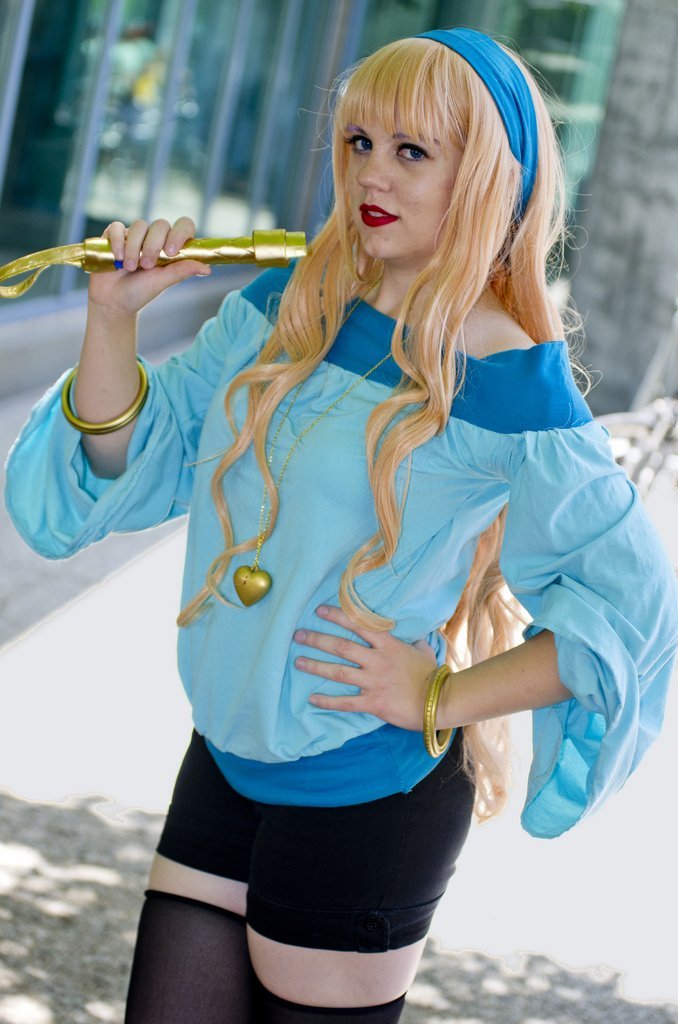 – What got you into cosplay?
Halloween was always my favorite holiday as a kid, even more so than Christmas. Admittedly I was never super nerdy growing up – I loved Pokemon, Yugioh, DBZ, and Digimon as a kid, but I grew out of it after a while and really only loved Harry Potter and Lord of the Rings. I actually got back into anime the summer before I started college – through Yugioh Abridged of all things! It inspired me to go back and watch the original series… then I entered the fandom…. and discovered that people actually dress up like these characters more than one day a year! Almost immediately I knew this was something I wanted to do, and I honestly feel like it is what I was meant to do.
– How long have you been cosplaying?
I have been cosplaying since April 2009, so I am going into my fourth year of cosplaying.
– Were there any particular reasons you selected this character?
Sheryl is a fantastic character because she starts out as a stereotypical, high-maintenance diva, and a very unlikeable character. As Macross Frontier progresses she is revealed to be a tragic heroine, with a great sense of fun and confidence in herself. I admit I can be a bit of a diva when it comes to my cosplay, so it's fun to dress up as a character who is naturally like that. Being Sheryl really brings out a confidence that I don't normally have. Something about wearing pink hair makes me feel amazing, and I always get a lot of compliments when I cosplay Sheryl. Plus she gets the best outfits ever!
– What would you consider the most difficult part of this costume?
The Star Date costume wasn't difficult at all. The Sayonara no Tsubasa outfit was a big challenge for me because I had never lined a jacket or made proper pants before. I remade both garments twice and they're still not perfect, but overall I'm proud of my attempts because I know they have helped me improve, and I can only get better.
– What cosplay would you like to do in the future?
So many of them! I absolutely love Saber from Fate and plan to do many versions of her in the future; right now I'm working on her red dress from Fate/Extra. I'm also working on Zelda from Skyward Sword, and I'll be using yet another EpicCosplay wig for that as well! For next year I will finally be completing Rachel Alucard, a dream of mine for a couple of years now. I would also like to do Aigis from Persona 3 and Noire from Hyperdimension Neptunia. And of course I will be making new Sheryl outfits as well!
– What's your favorite part about cosplaying?
Being inspired, meeting friends, collaborating creatively, being ableto say, "I made that!"