We recently got an Epic Cosplay commission from Mew Cookie cosplaying as Tsumugi "Mugi" Kotobuki from K-On! She utilized our Hera wig in Caramel Blonde to complete her beautiful costume. Check out pictures of her, the wig, and her story below!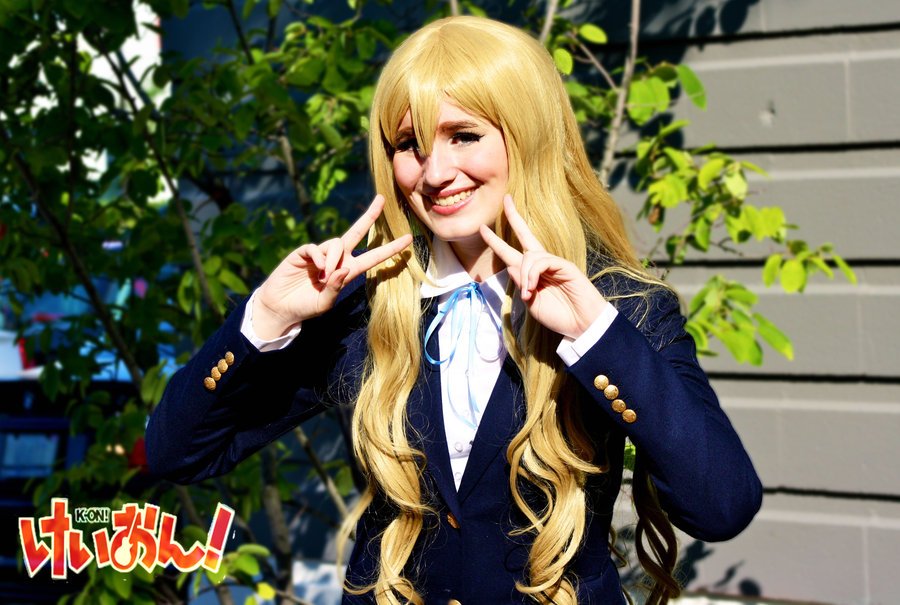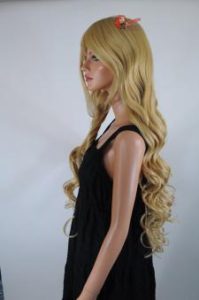 Cosplayer name: Mew Cookie (https://oomewcookieoo.deviantart.com)
Character: Tsumugi "Mugi" Kotobuki
Series: K-On!
Photographer: Zandra Murray (https://zandramurray.tumblr.com) – I have
her full permission to use these photos however I please!
Wig used was a Hera in Caramel Blonde. I trimmed the bangs just like Mugi's and coated the tip with hair gel to make sure it stays in place.
I've loved fashion and dressing up ever since I was little, and an obsession with anime soon followed. Then I found out on the internet that people dress up as their favourite characters at anime and sci-fi conventions year-round, and I was like, "For real?! That's my calling!" So I made my first cosplay for Anime North 2011. I'm still kind of a newbie at this, but I hope to keep improving little by little with each costume. 🙂
K-On! is one of my favourite anime series, and I connected most with Mugi's character; we're both a little eccentric and love to drink tea! Surprisingly, drawing on Mugi's uniquely-shaped eyebrows was the hardest part of this costume – it takes me up to 20 minutes every time I wear it. I have to seal part of my eyebrows with glue and then cover with concealer to shorten them. After that, it's slowly building up fake eyebrows with eyeshadow and powdering to lighten them up until they look perfect. Then, ta-da! Short, thick Mugi brows. It's important that I put a lot of time and care into my silly eyebrows
because they're a standout characteristic of Mugi's.
I love cosplay because I can instantly connect with somebody else who appreciates the character I chose to recreate. When you step into a con and see a cosplay of a character you love, it's an exciting feeling, and I'm happy when I can give somebody else that feeling.
It's a great way to make friends! I have a lot of cosplays I'm considering for the future, but one I'm particularly looking forward to is Madoka Kaname from Puella Magi Madoka Magica. That anime touched my heart.
I've used an Epic Cosplay wig for a previous costume and I came back for more! I love how thick and soft they are. Though any long wig tangles over the course of the day, compared to other wig brands, Epic wigs don't tangle nearly as much, and they brush out silky-smooth every time. I even went to a con rave in this wig and by the time I finished combing, it was as good as new! I've convinced my friends to start buying these wigs as well. Epic Cosplay is definitely one of my top picks for choosing a cosplay wig!
Thanks for your time,
Christine (AKA Mew Cookie)