RuffleButt loves our wigs so much! In this Show Us Your Moves submission she sent us pictures and some information about not one, not two, not three, but FOUR cosplays! In this submission she wrote about her Windia, Cammy, Black Rock Shooter, and Acrueid cosplays. For Windia she used our Nyx Wig in Raspberry Pink. For Cammy and Acrueid she used our Asteria Wig in Natural Blonde. For Black Rock Shooter she used our Nyx wig in Black as a base wig and pulled it up into the ponytails. If you want to save yourself the trouble of styling a base wig, we do offer a black ponytail set perfect for Black Rock Shooter, which you can find here. We'll also add a picture of that set below.
Anyway, enough with the housekeeping. Read on to see her amazing pictures and read her awesome story!
I've been cosplaying for 13 years. My cosplay alias used to be AnimeAngel, but it is now RuffleButt. My birthday happens to be on Halloween and when I was young I was completely unsatisfied with the costumes available to me. My dad offered to buy the materials to make a costume that would appease me as my birthday present. I very horribly made a Sailor Mercury costume in two days. I remember blasting my American Sailor Moon CDs so happy to be making a costume I truly wanted to wear.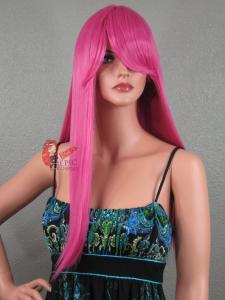 Windia: I do character modeling for anime and video game companies. I was asked to be Windia from Deathsmiles for their promotion at the first PAX East. I had a HORRIBLE tie finding a color I liked, as her hair was  very unique pink. Just as I was about to settle for a white wig that I would dye, I found EpicCosplay on eBay. I found the most beautiful pink that matched perfectly. I quickly purchased it and fell in love with EC. I was so happy with how easily I could untangle the wigs. They are so thick and gorgeous. They photograph really well too.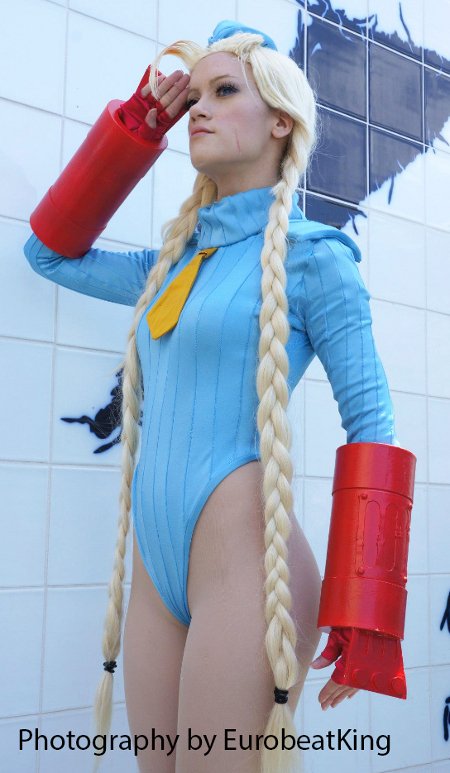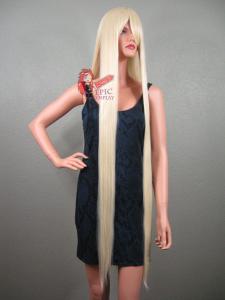 Cammy: I had been wanting to do Cammy for some time. She's my favorite Street Fighter character and I think she's a total bad ass. The wig was very challenging to style. I picked EP because of the length and thickness of the wig.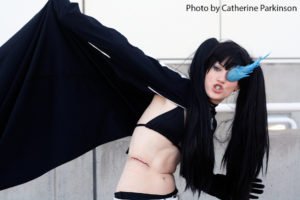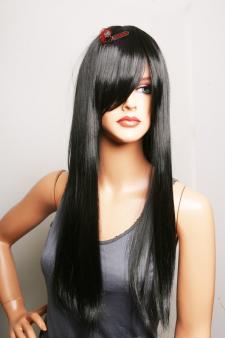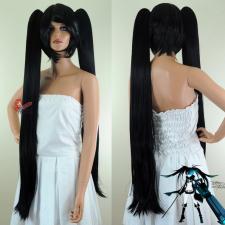 BRS: What's not to love about BRS? Adorable DFC who kicks ass! I really enjoyed the OVA and anime (though the anime came out long after I made this). I want to make her newer onsie. She has some really awesome designs.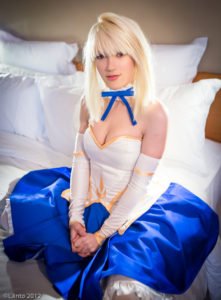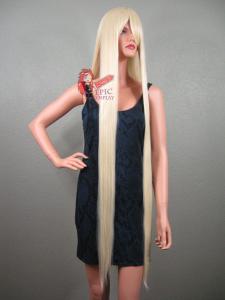 Arcueid: Who doesn't love Arcade Broomstead? She has pretty crazy long hair, so I wanted one that didnt tangle so much.
Windia (Nyx in Raspberry pink): It was a pretty easy costume, actually. I didn't really have any difficulties with it.
Cammy (Asteria-Natural Blonde): Definitely the suit. It was patterned, the lines drawn on, each piece cut out, then cut out of the final fabric and serged together. It took a long time.
BRS (Nyx-Black (base)): The flame eye, which is made out of hot glue. It was a lot of expirimenting.
Arcueid (Asteria-Natural Blonde): All that bias tape. It was hand sewn on.
I love so much bout it. I love sewing. I love crafting and creating things. I love how it feels to wear something that I have made. Cosplay is about fun and making something come to life. Everyone should be having fun. If you aren't havin fun, go home. Meeting people who are into the same things as you who also just love being nerds and wearing costumes is amazing. I'm so happy that my hobby allows me to do such wonderful things and meet such wonderful people. There are a lot of opportunities I've had in my life that I owe to cosplay.