Here's the wonderful Zetragild with another one of her Show Us Your Moves submissions! This time she sent us her EPIC cosplay as Naoto Shirogane from Persona 4! Check out her pictures below!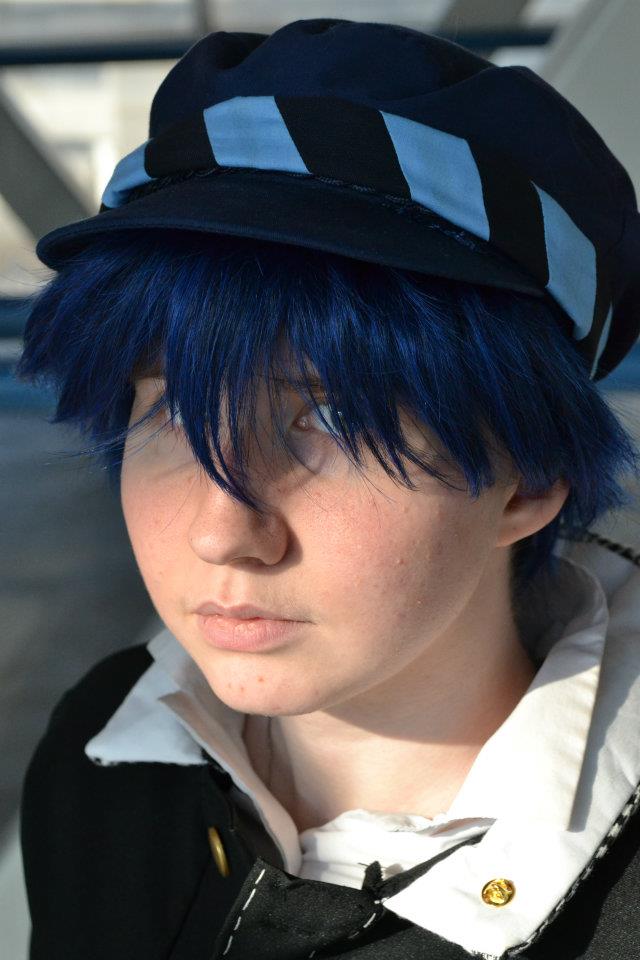 She utilized our Apollo style wig in blue black fusion to complete her look! Click the picture to be automatically redirected to that wig! Interested in this style but a different color? Feel free to look on our website at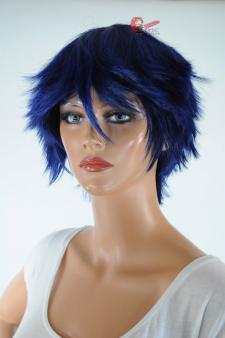 Check out her awesome story below!
~~~~~~~~~~~~~~~~~~~~~~~
Hey!
Zetragild again! 😀
This time with Naoto Shirogane from Persona 4
I chose this cosplay because I've gone through a lot of the same struggles as her as persona, and I feel really close to the character.
For this one I used a Blue black fusion Tidus-Near style short wig. When the description said that it was easily styled without products at first I was like "Pfft, yeah right!" But then I got it, and parted it, and it magically stayed pretty much for ever. I was amaazed! I love it, I really don't have to do anything to the wig at all! Just put it on and go.
It's hard to see, but there are lot of seams in a Yasogami high school uniform. It's like a huge puzzle, but since it's black, it doesn't even really show! D: It was fun though, cutting out every individual little piece and then putting it together. Then on TOP of that, there are all the individual white lines and the school logo. I hand embroidered all of that, and it must have been a good 20 hours for just the white stitching. My neck and fingers sure hurt after that!
I ended up miscalculation with all of the seams and made it a bit too small, it almost wouldn't fit on my mannequin anymore, but thankfully I'm squishy and have to bind for the costume so it ended up being okay in the end!
One of my favourite things about cosplaying Naoto is I really don't have to act at all, so if I'm not feeling up to big theatrics and just want a nice casual day at a con I'll throw her on. 🙂 And the fact that the band on her hat is removable, so now I basically have a two in one! And I do loooove my hats!
Yours truly,
ZetraGild