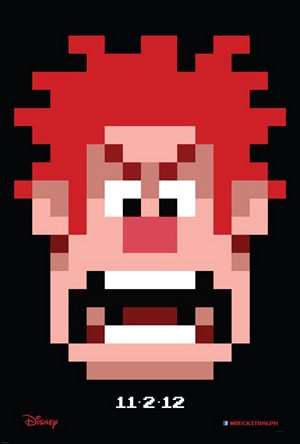 Gamer fans rejoice! Disney's upcoming movie Wreck It Ralph has already wow-ed many fans by its inclusion of gamer classics such as Bowser, Eggman, and other villians in popular video game franchises, but it has been recently reported that the voice for Sonic from Sonic the Hedgehog (Roger Craig Smith) will appear in film.  Street Fighter characters Ryu (Kyle Hebert), Ken (Reuben Langdon), and M. Bison (Gerald C. Rivers) are also credited in the movie.  Appearances by other video game characters such as  Q*bert, Paperboy, and Pac-Man are also expected in the movie.
Wreck It Ralph centers around the character Ralph, whose job as the villain in the fix-it-up game, called Fix-It Felix Jr., leaves him frustrated after years of wrecking buildings and being defeated by Fix-it Felix Jr. He then sets out to prove that he is not just "a bad guy" by hopping through various other arcade genres such as first-person shooters.
With the inclusion of these great video game icons, Wreck it Ralph is one movie that you don't want to miss.
Watch the official trailer here: https://disney.go.com/wreck-it-ralph/