Cosplayer:
Sparkle Stache
Instagram:
@sparkle.stache
EpicCosplay Wig: Keto in Natural Blonde for Widowmaker Nova cosplay from Overwatch
This impressive Widowmaker Nova cosplay by Sparkle Stache brings the ruthless sniper to life with style and flair. Every detail makes a dramatic impact – from the incredibly accurate light up armor to the perfectly printed bodysuit and more. And of course, the skillfully styled wig! Below, Sparkle Stache offers a little bit of background about this cosplay. Then, keep reading to learn even more about the EpicCosplay wig that served as a base for this design!
Here are two shots of my fully finished Widowmaker Nova Wig I created for Blizzcon 2018. I have a full highlight on my Instagram of how I created this wig using your FANTASTIC Wigs and wefts.  I have been working on growing my skills with wigs and absolutely love using Epic Cosplay Wigs. They are what I recommend to all of my clients when I work on commissions and other projects. Thank you so much for your consideration.
Photographer: @gregdestefano @blizzard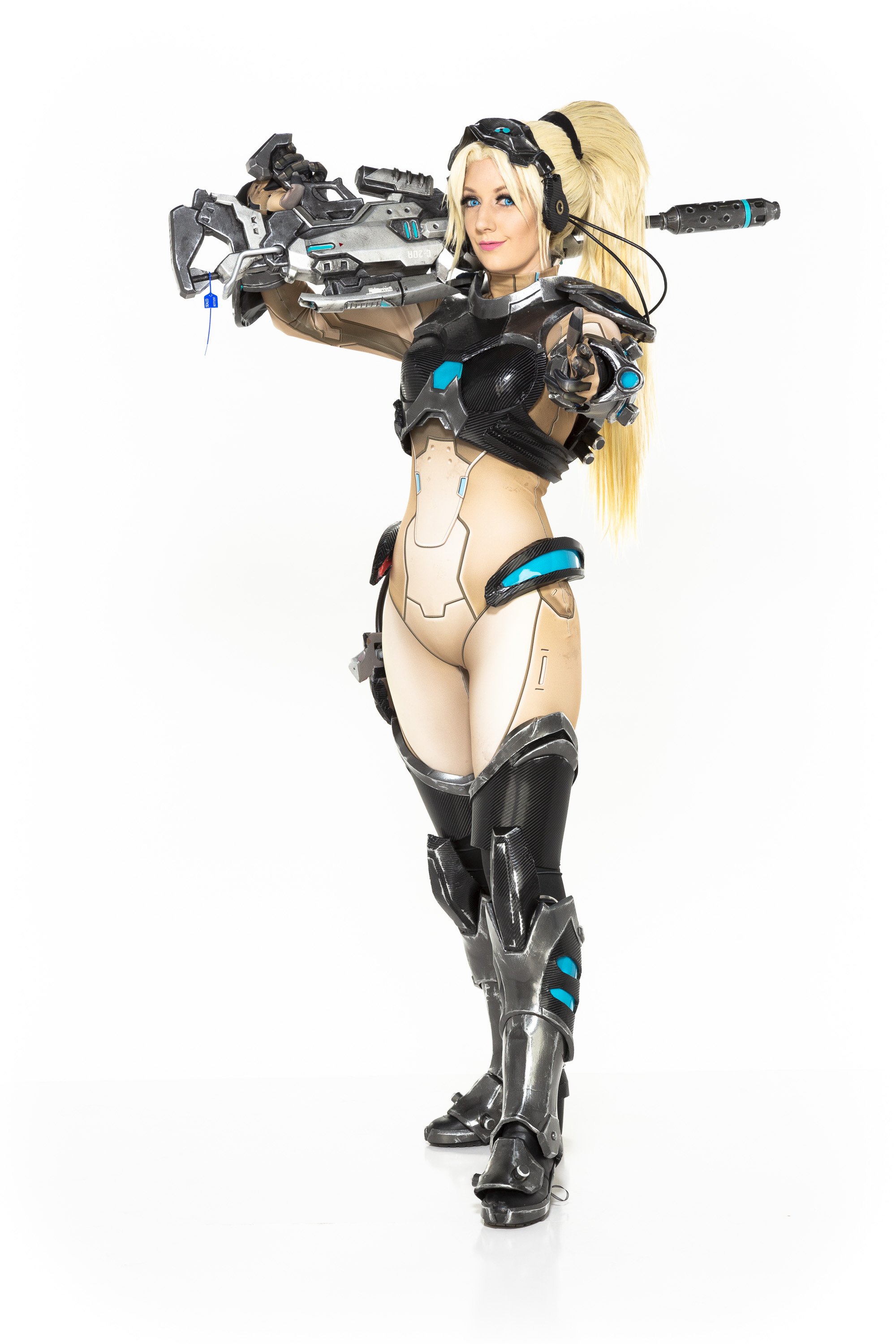 Photographer: @Dtjaaaam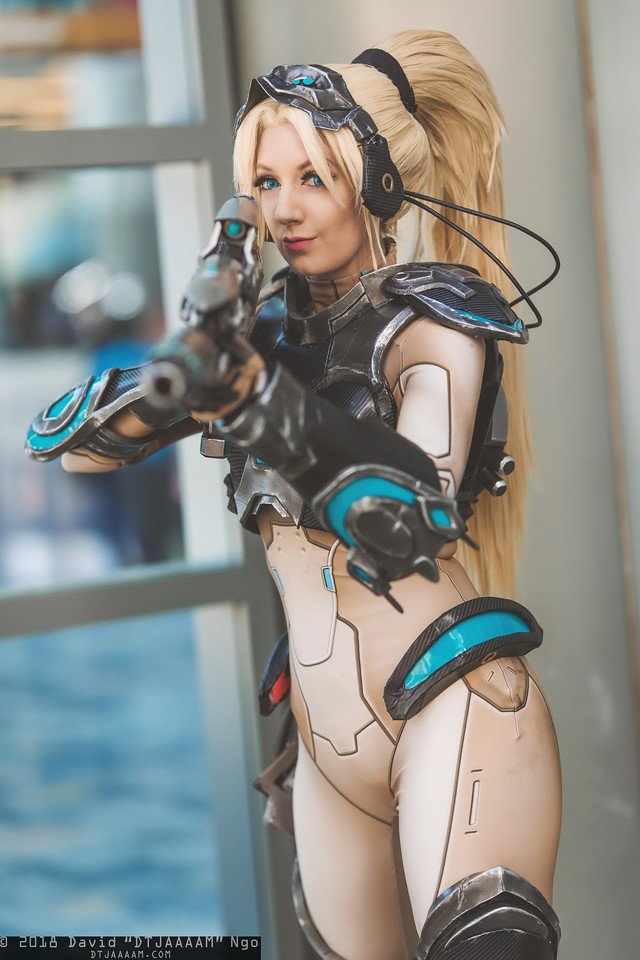 Behind the Style: Widowmaker Nova Cosplay Wig
Featured cosplayer Sparkle Stache used the Keto wig from Epic Cosplay as a starting point for Widowmaker's larger-than-life ponytail style. Keto is a short wig with fibers that measure 14 inches long in the front with fibers slightly shorter in the back. This served as a base to which the ponytail form and wefts were attached.
One thing that made the Keto such a great choice for a Widowmaker Nova cosplay wig is the lace front construction. This character has a very distinctive and prominent part in the bangs. With this wig, the part looks almost as realistic as natural hair. And the color is a great match too! EpicCosplay also offers the Keto in a range of other blonde tones for those who want to experiment with other palettes.