Fans of the friendly fairy-type Eeveelution are sure to love this this fun Sylveon gijinka cosplay by OhHeyABear Cosplay.
Pokémon are great candidates for gijinka fanart and costumes. Each one has signature details that stand out – distinctive colors, bold patterns, and so on.
This design starts with a cocktail-length dress, hemmed in bright blues and tied with a pink sash. Sylveon's famous ribbons and bows become stylish accessories, making this cosplay immediately recognizable.
Of course, one of the most enjoyable parts of designing a Pokémon gijinka is choosing a representative hairstyle. There are so many possibilities! OhHeyABear describes the process of styling this Sylveon gijinka cosplay wig below:
Name: Sarah (OhHeyABear Cosplay)
Epic Cosplay wig: Hera in Fusion Vanilla Pink
Character/Series: Sylveon Gijinka/Pokemon
"This wig was fantastic! I loved the color and the curls. I trimmed a few inches off the bangs, parted them to the side, and clipped them back with little blue star clips."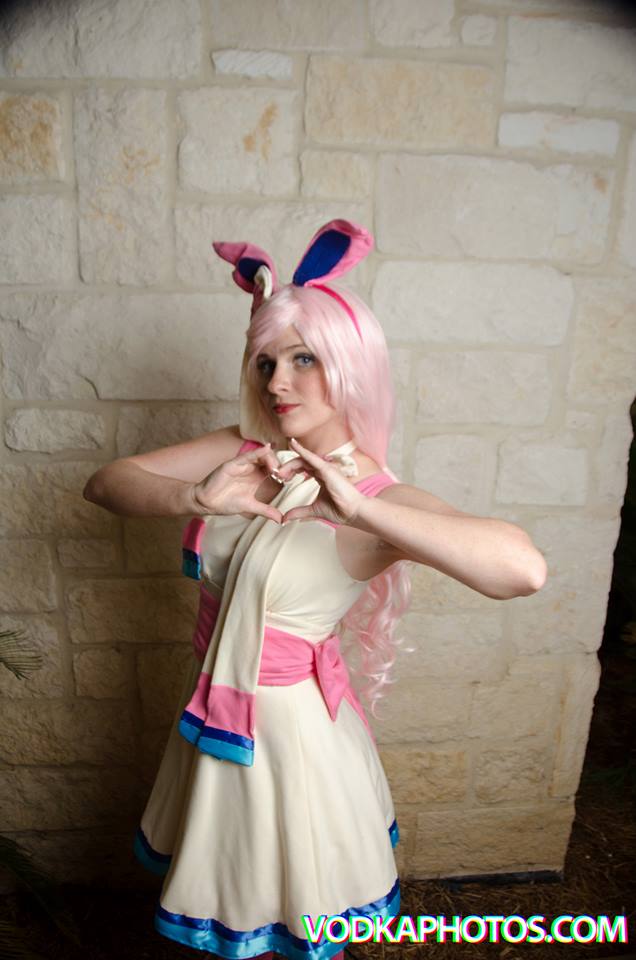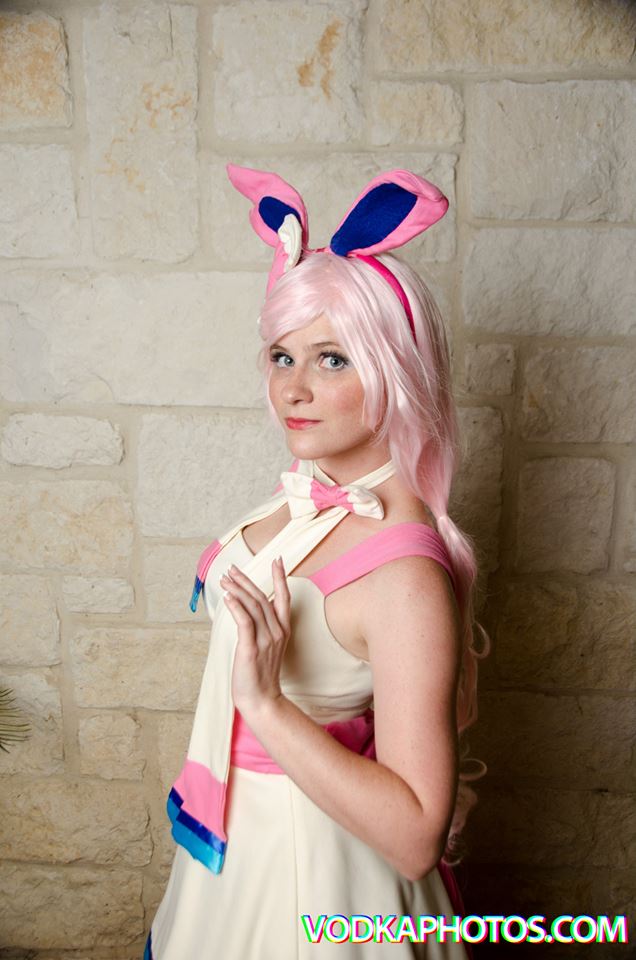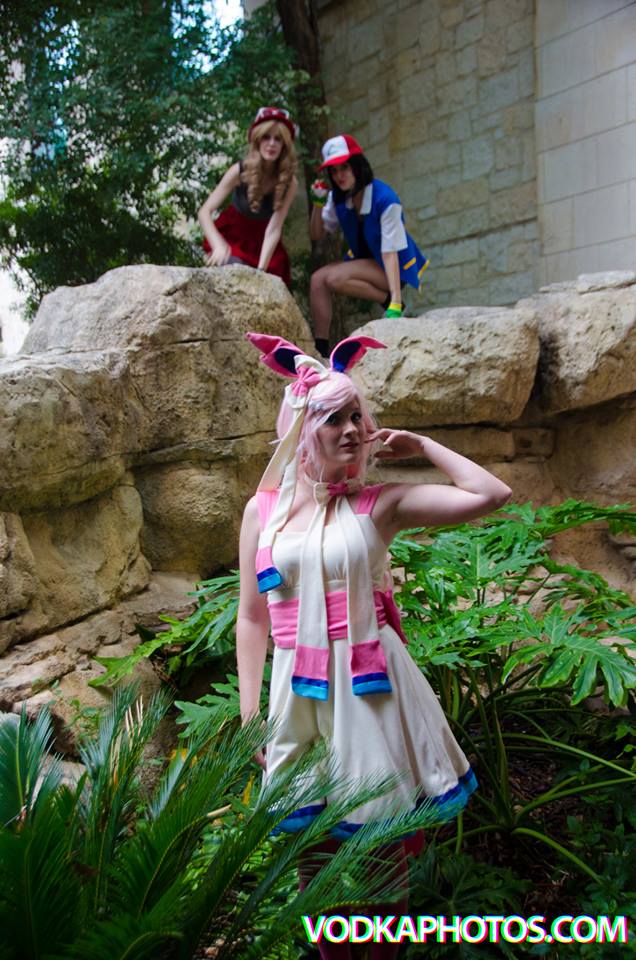 Photographer credit: Travis of Vodka Photos
About This Sylveon Gijinka Cosplay Wig
OhHeyABear created this look using the Hera wig from Epic Cosplay. Hera is a long curly wig that measures 40″ total – certainly a great choice to capture the elegance of this graceful Pokémon.
The bangs arrive pre-cut at about 11″, leaving plenty of room for customization. Above, OhHeyABear mentions trimming and pinning them to the side. These bangs look great trimmed to a face-framing length, cut short, or left long. In fact, they even take well to dramatic styling.
Hera is available in a variety of colors, including the Fusion Vanilla Pink used here. This colorway blends pastel blush with subtle hints of silver for a light and cheerful look.
This combination of base, color, and styling works great with this Sylveon gijinka cosplay. Overall, everything comes together as a nice reflection of the Pokémon's gentle yet vibrant personality.