Cosplayer:
Leyonhart cosplay
Instagram:
Instagram.com/leyonhart_cosplay
EpicCosplay Wig: Persephone in Black for Tifa Lockhart cosplay from Final Fantasy
Final Fantasy fans are sure appreciate this great Tifa Lockhart cosplay by Leyonhart Cosplay! For those who are just now getting into this legendary series, Tifa makes her debut appearance in the immensely popular Final Fantasy VII where her tough nature and appealing design made her an immediate hit and enduring fan favorite.
Leyonhart Cosplay provided a list of credits below, along with a photo of the full look. Then, keep reading after the photo to learn more about the wig specifically – the Persephone wig from EpicCosplay. This great cosplay certainly demonstrates how versatile this wig can be, transformed into a super accurate Tifa cosplay wig with a touch of smart styling.
Skirt: @coffeecatcos
Wig: persephone- black
photos: wheres_devin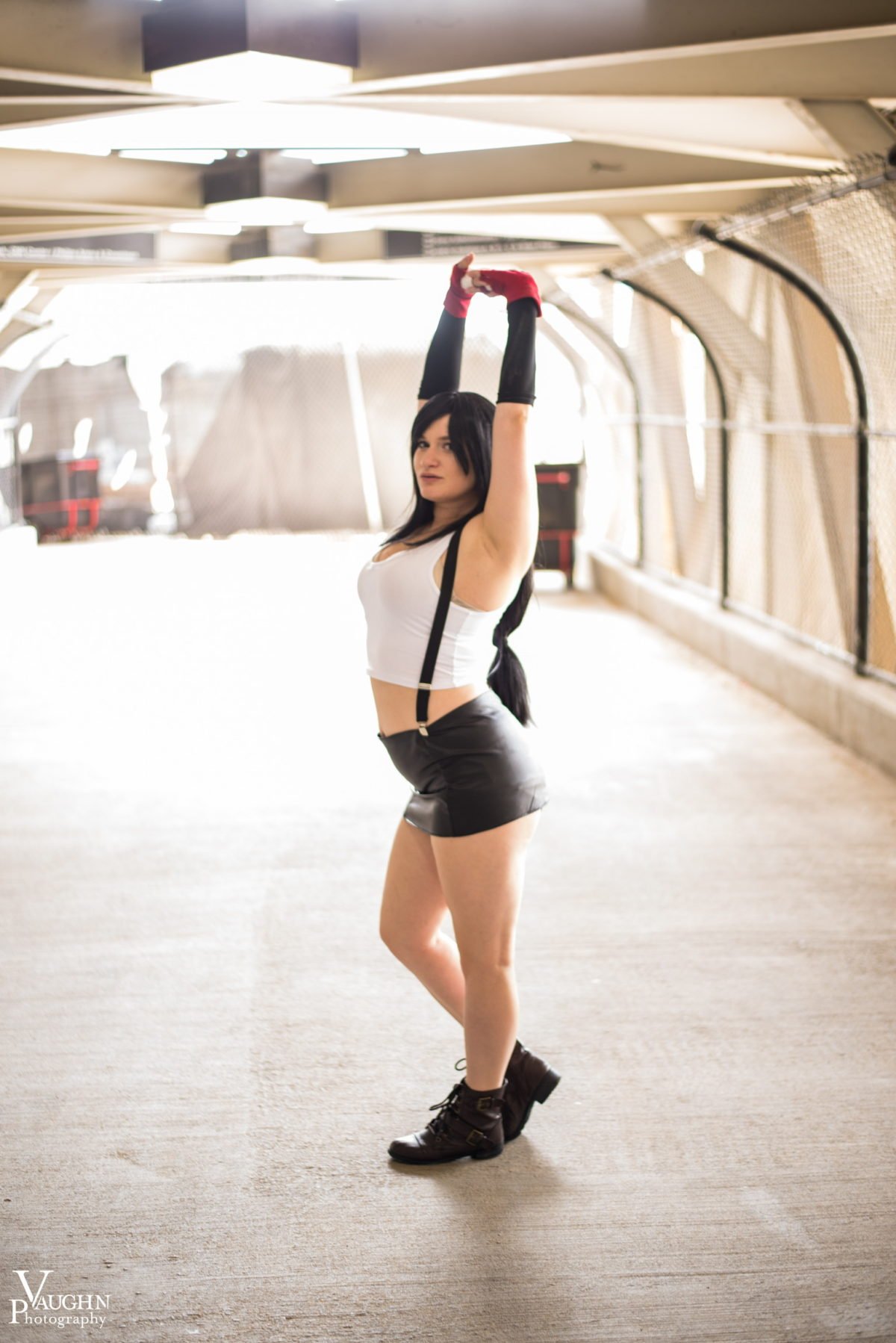 Behind the Style: Tifa Lockhart Cosplay Wig
When it comes to characters with a long and simple hairstyle, choosing a wig with high quality life-like fibers becomes even more important. Leyonhart Cosplay chose the Persephone wig from EpicCosplay for this shoot – a fantastic selection that matches the character well.
Persephone is a straight wig style that measures at an impressive 40 inches in length. The bangs are pre-cut to 5 inches. This left plenty of length to create the long side fringes and low-tied ponytail necessary for this Tifa Lockhart cosplay wig. This wig also includes a skintop at the crown, making it possible to achieve the character's distinctive side part. The result is super accurate!
EpicCosplay offers wigs in a wide range of colors. This one is from the standard Black category. Pure unblended black is a versatile option for so many characters and a great choice for any Tifa Lockhart cosplay. Visit the product page to see which other colors are available. If you're not sure which color would work best for your next cosplay, consider picking up a few samples from EpicCosplay for comparison.