Tiffany and Tiersy entered our April Fool's Contest as No Face and Chihiro from Spirited Away! While Tiffany did not use one of our wigs we recommend that you check out pairing our Chronos Wig in Light Brown with our Curly Clipon Ponytail in Light Brown for a look similar for her character! Check out this duo's entry below!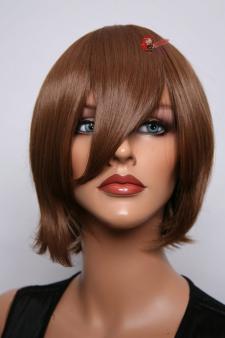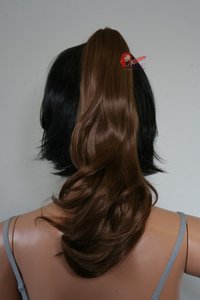 Name of both cosplayers: Tiffany Tabor and Tiersy Sutton
Series that you are cosplaying from: Spirited Away
Characters you are cosplaying as: Tiersy as Chihiro and Tiffany and No Face
Did you use an EpicCosplay wig? If so, what style? No.
What inspired you to do these cosplays? Love the movie and the the studio that dose them.
What got you into cosplay? Our love for anime and the characters.
Why do you love cosplay? It gives us an escape from our lives for a while.
Describe what prank you are completing or what is going on in the photograph. (In other words, what makes your submission qualified for this contest).
The prank being pulled is No Face using the bath token tied to a string to lure Chihiro (Tiersy) to it then pull it away as she gets close.
If your photo does not demonstrate a prank, what prank(s) have you done in this costume?
Photo does demonstrate a prank.
9. By submitting to this contest you give EpicCosplay consent to use your submission for promotional purposes including but not limited to website features,
advertisements and blog posts. Your submission includes the photographs and written content submitted as a part of the submission.
10. Judging will be completed by EpicCosplay staff. EpicCosplay staff will pick their favorite images out of the entries submitted.
11. EpicCosplay reserves the right to change the rules of this contest at any time.
12. By submitting an entry to the contest you acknowledge that you have read all of these rules.