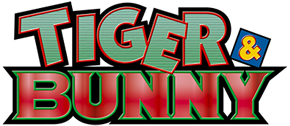 A 37-second trailer began streaming today for the Gikjou-ban Tiger & Bunny- The Beginning- anime film. The movie is set to release on the 22nd of September in Japan and is the first of two films that will be focusing on the anime series with additional animations added that weren't in the television showing. A new NEXT character has been revealed on the series' offical twitter page. Kappei Yamaguchi will voice a new character named Robin.
The trailer features theme song "Linear Blue o Kikinagara" by Unison Square Garden. Unison Square Garden alsso sang the first theme song for Tiger & Bunny  called "Orion o Nazoru" .
Tiger & Bunny has been licensed by Viz Media and was streamed on Hulu, Anime News Network, and Viz Media.
Check out the trailer here: https://www.youtube.com/watch?v=4g7rJr-DTAY&feature=player_embedded