Here's one of entries for our Valentine's Day Couples Contest!  Anna and William are cosplaying as Mayuri and Rintaro from Steins;Gate. While neither of these cosplayers used our wigs we have a few styles that are perfect to use if you are looking to cosplay as either of these characters! For a Mayuri cosplay we recommend styling our Chronos Wig in Black. For a Rintaro cosplay we recommend that you use our Apollo Wig in Black. Read to on learn more about these cosplays!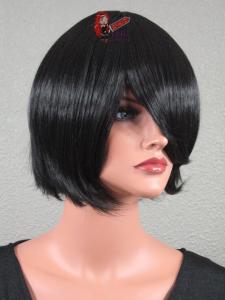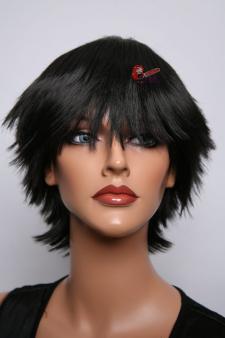 What inspired you to do these cosplays?:
We both really loved this anime and wanted to cosplay the characters. Well into the preparations for the costumes, we found out Funimation was going to be promoting the English dub, as well as premiering the first five episodes at Otakon (the convetion where we met the year prior)! So we got even more fueled to portray our favorite characters 🙂
Why do you love cosplay?:
We love cosplay because we both enjoy the craft of it. Making something cool or impressive that you can be proud of. It's also a lot of fun to be able to be someone else, someone who has super powers or just a really cool outfit, for a little while.