Here's one of entries for our Valentine's Day Couples Contest! April and Jordan are cosplaying as Panty and Brief from Panty & Stocking with Garterbelt. While neither of these cosplayers used our wigs for these cosplays we do have a few great style recommendations in case you are looking to cosplay as these characters in the future. For a Panty cosplay we recommend using our Persephone Wig in Rich Butterscotch. For Brief, we would recommend going with our Chronos Wig in Autumn Orange. Look on to see some more about their cosplays!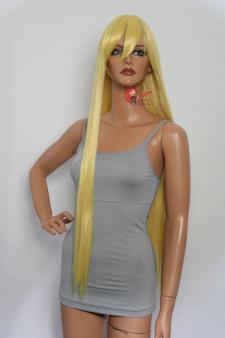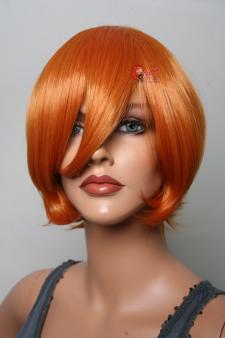 -What inspired you to do these cosplays?
Jordan:Long love for Gainax and crude humor. The graphic design of the show drove me wild. Plus I have an unhealthy love of cosplaying spazzy boys, whoops. uwu
April: Same with loving Gainax and their fantastic designs. I also fell in love with Panty's character and how wildly different she is from me (yet similar in some ways!) so portraying her was fun!
-What got you into cosplay?
Jordan:Other geeky friends who also liked anime back in high school. It's typical but costuming from Halloween was always ridiculous amounts of fun–"let's do that more frequently" was the thought.
April: I've always loved costuming and Halloween was one of my favorite times of year. Going to my first con in 2003 opened my eyes to the world of cosplay!
-Why do you love cosplay?
Jordan: Oh gosh the sense of community 100%. I've never been very crafty but it's so fulfilling to wear the thing you like right on the outside and having other people run up excitedly and squeal about how much they also like that thing.
April: I love being able to "be" a character I love for a day and being recognized for it! Even moreso bonding with others over it and just having a good time in a fantasy world for a bit.