Here's one of entries for our Valentine's Day Couples Contest!  Arlette and Will are cosplaying as Sakura and Syaoran from Card Captor Sakura.  Look on to see some more about their cosplays! Although neither of these cosplayers used an EpicCosplay wig we do have some wigs perfect for these two characters! We suggest that you use a Chronos Wig in Cocoa Brown for Sakura and a Hermes Wig in Light Brown for Syaoran. Check out pictures and their story below!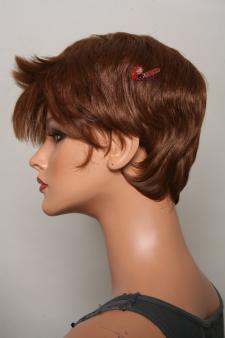 -What inspired you to do these cosplays?
My boyfriend and I are told by our friends that we are "IRL OTP", so we wanted to be a classic anime OTP!
-What got you into cosplay?
The love to dress up as a character I admire, love or even look up to!
-Why do you love cosplay?
Meeting all the wonderful people I've met along the way! I wouldn't have met my boyfriend had it not been for cosplay!