Here's one of the entries for our Valentine's Day Couples Contest!  Beverly and Nick Warner are cosplaying as Alicia and Welkin from Valkyria Chronicles.  Although neither cosplayer used a wig from EpicCosplay, we have some recommendations that would work well for each of those characters. For Alicia, we would recommend using our Chronos Wig in Peach Blonde. For Welkin, we recommend using our Apollo Wig in Dark Brown! Read on to learn more about these cosplayers!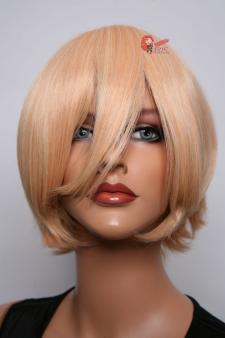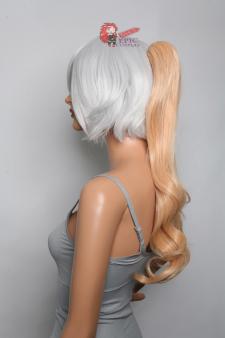 -What inspired you to do these cosplays?
The initial meeting of the two main characters, Alicia and Welkin, is pretty unforgettable, with her threatening him with a weapon (!!) while he's simply returning home from college.  They still manage to become friends and eventually a couple despite this rough beginning!  We loved the hilarious circumstances and wanted to recreate that.
-What got you into cosplay?
Nick was introduced to cosplay by several friends in college, and Beverly got into cosplay all by herself in 1998 because of a trip to San Diego Comic Con.  They met later via those same college friends.
-Why do you love cosplay?
Meeting friends – and future spouses! – is still why we love cosplay, even after 10+ years.  Cosplay was one of the things that brought us together, and now we share a wonderful friendship and marriage.