Here's another entry for our Valentine's Day Couples Contest!  We have Bill and Britt as Commander Shepard and a Phantom from the game series Mass Effect!  While the Phantom does not need a wig and Bill did not use one of ours for his cosplay we recommend taking our Hermes Wig in Dark Brown and trimming it down if you need to get this type of look but do not want to shave your head! Look below to see more info on their cosplay habits!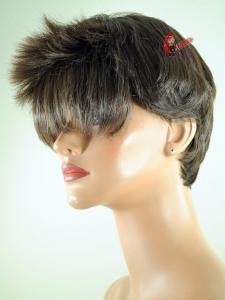 – What inspired you to do these cosplays?
Mass Effect is one of our very favorite video game series.
– What got you into cosplay?
My friends suckered, eh, I mean convinced us to give it a try for PAX.
– Why do you love cosplay?
We have met some of our very favorite people and made some incredible friends while cosplaying. The community really makes it for us!