Here's one of entries for our Valentine's Day Couples Contest!  Bish and Emily are cosplaying as Octavia and Vinyl Scratch from My Little Pony: Friendship is Magic.  While neither of these cosplayers are using our cosplays we have wigs that can be styled to be very similar to what they're wearing! For a look similar to what Bish is wearing for Octavia we recommend our Nyx Wig in Black and tying it into that ponytail. To get the look that Emily is wearing for her Vinyl Scratch cosplay we recommend starting with our Aura Wig in Light Blue and dying the lower layers the darker color that you see! Look on to see some more about their cosplays!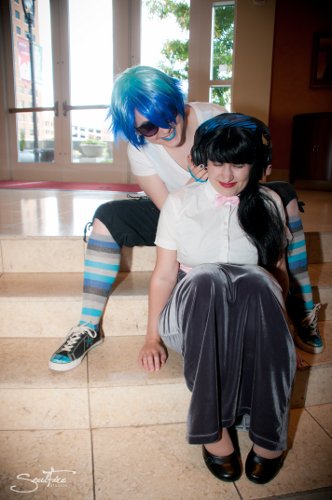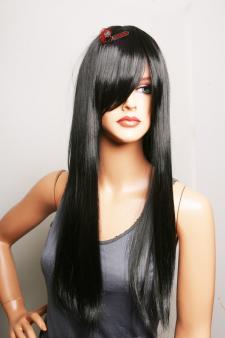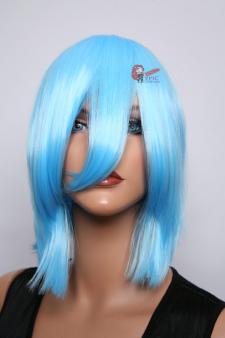 -What inspired you to do these cosplays?
We love these characters and this coupling. They are like the odd couple of the pony music scene.
Bish
-What got you into cosplay?
I've always loved dressing up. I went to a con in 2001 and saw all the cosplay and was instantly bitten by the cosplay bug. I returned in 2002 in my first cosplay as Ed from Cowboy Bebop and have been hooked since.
-Why do you love cosplay?
I love to recreate my favorite characters. The challenge of making their outfits and trying to become them. Then running around acting like them. It is just too much fun!
Emily
-What got you into cosplay?
I've always loved dressing up in costumes. When I was younger my mom would always make me original costumes for Halloween. When I got a little older and started hanging around other cosplayers, I realized that it was something I could continue to enjoy in adulthood.
-Why do you love cosplay?
What's not to love about dressing up in costumes and pretending to be someone else for a little bit? It's like adult dress-up time!
And just for the record. We aren't just good friends doing a couple cosplay ;- )
Photo Credit goes to Soulfire Studios.