Here's one of entries for our Valentine's Day Couples Contest!  Brittany and Alex are cosplaying as Tsugaru!Shizuo and Psyche!Izaya from Durarara!! Brittany used our Apollo Wig in Natural Blonde! While Alex did not use one of our wigs we recommend our Chronos Wig in Black for Izaya cosplayers! Look on to see some more about their cosplays!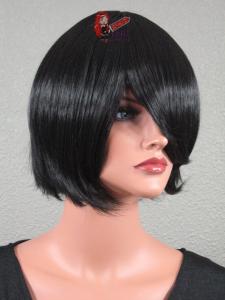 What inspired you to do these cosplays?
We love the characters because they are such an adorable and loving couple.
-What got you into cosplay?
I got into cosplay because of special effects makeup, Alex got into it from the interest in anime in general and her love for Halloween
-Why do you love cosplay?
We both love becoming two different people. It allows us to be somebody else than we normally are for a day. We also love it because there are so many wonderful people that we can talk to that are into it.