Today we have another entry in our Valentine's Day Couples Contest!  Here we have Cain and Anthony cosplaying as Freddie and Napoleon from the series Grave Impressions! While neither of these cosplayers are using our wigs we have some great recommendations for styles to use in case you are looking to cosplay as either of these characters in the future. For a Freddie cosplay we styling our Aether wig in Caramel Blonde. For a Napoleon cosplay we recommend styling our Chronos Wig in Copper Red. Take a look at their cosplays and read on to see more about them!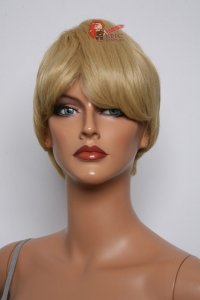 – What inspired you to do these cosplays?
Our good friends are the ones writing the comic and the characters are really relatable
– What got you into cosplay?
We both have always been heavily into theatre and cosplay seemed interesting to start and play with.
– Why do you love cosplay?
I love it mostly because of the character element. I love getting into character and passing myself as something or someone else