Here's one of entries for our Valentine's Day Couples Contest! Carrie and Gregory are cosplaying as Deedlit and Estas from Record of Lodoss War: Deedlit's Tale. While neither of these cosplayers used our wigs we have some great styles to recommend in case you are looking to cosplay these characters in the future! For Deedlit we recommend our Persephone Wig in Natural Blonde.  For a Estas cosplay we recommend our Athena Wig in Natural Blonde. Look on to see some more about their cosplays!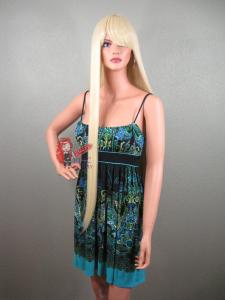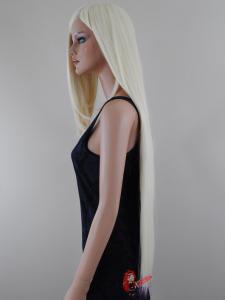 -What inspired you to do these cosplays?
We have been Lodoss War fans for a long time, since before we met. Deedlit was one of the first characters I wanted to dress as, but Gregory's bit of resemblance to Estas made us decide to do the set. Greg looks so awesome when he wears this with a cool expression and a breeze carries his cloak. Well, I think so. I think this was a brilliant thing to do!
-What got you into cosplay?
As a child, I thought I could wear costumes as a hobby one day. I could do whatever I wanted as a grownup, right? My mom encouraged an interest in sewing and art. In high school, I became more interested in Japanese pop culture and became aware of cosplay. At our first conventions, it was so exciting to be surrounded by costumes based on characters we knew. We wished that we could do this! But we had to wait for the right time and right click with characters.
-Why do you love cosplay?
For us, cosplay is above all an expression of our fondness for a character, a title, or even an artist. In costume, one may choose to simply look different or become an actor. This is beneficial to a person who wants to become a little less shy. We enjoy being approached by happy fans as well as finding other people dressed as our favorite characters. The challenge of cosplay also drives me. The skills we have learned making costumes and displaying them has made us more well-rounded people.