Here is one of the entries for our Valentine's Day Couples Contest! Chris Tapp and Jolene Binkley are cosplaying as Gene Starwind and Melfina from Outlaw Star! Jolene used our Theia Wig in Black for her Melfina cosplay. Chris did not use one of our EpicCosplay wigs, although for Gene Starwind, we recommend using our Apollo Wig in Copper Red. Read on to learn more about these cosplayers!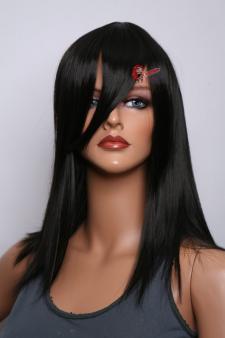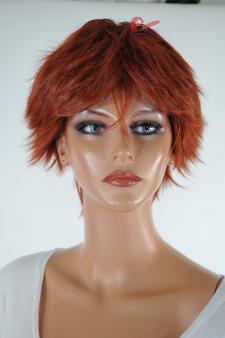 -What inspired you to do these cosplays?
Outlaw Star was one of the first anime series I ever watched (on adult swim) when I was younger. I loved all the characters from the show and as I got older and started cosplaying, I knew one day that I would want to cosplay Melfina. I met Chris on my first day of college back in '08 and we've been a couple ever since. This picture was taken at last year's at MTAC in April. This is probably the first and last time I will ever get Chris to cosplay so this picture is really special to me. I only wish we had taken more pictures in a scenic area!
-What got you into cosplay?
I've been cosplaying ever since I went to my first convention (sometime in the mid 2000s?). At that first convention I was just awed by all the beautiful costumes everyone was wearing, from series that I loved and had never seen before. I didn't even know at the time how huge cosplay was.
-Why do you love cosplay?
I don't have many costumes under my belt but I've always enjoyed the experience. I think my favorite part of the whole process is meeting people at  conventions that talk to you just because of your cosplay. When I wore this particular costume, lots of people where so excited to talk to me just because Outlaw Star isn't cosplayed much anymore because it's so old.