Here's one of entries for our Valentine's Day Couples Contest!  Crytal and Loki are cosplaying Marceline and Simon Petrikov from the television show Adventure Time! While neither of these cosplayers used our wigs we have some great styles that are perfect for these characters. For a Marceline cosplay we recommend using our Asteria Wig in Black. For a Simon (Ice King) cosplay we recommend that you use our Nyx Wig in Classic White.  Look on to see some more about their cosplays!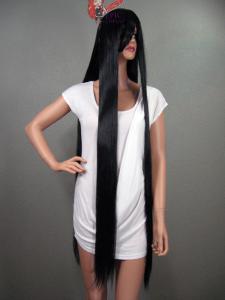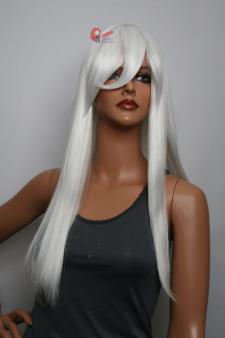 -What inspired you to do these cosplays?
We were both really hit hard in the feels the day the episode Remember You came out and just couldn't live down the opportunity to bring such a touching story line to life.
-What got you into cosplay?
For me, Crystal, it would have to be my love of anime, video games, comics and their characters. I really just like being able to give life and re-create my favorite characters. As for Loki, his love of theater, make up and costuming really set the foreground for his start in cosplaying.
-Why do you love cosplay?
I love to cosplay for those moments when someone recognizes me and calls me by my characters name, just the feeling that I've done a character I love justice, is amazing, but overall it's easy to say that for the both of us we love it because its fun, you get to meet new people and make friends whom you may have never had the chance of meeting before. :]