Here's one of entries for our Valentine's Day Couples Contest!  Danielle is cosplaying as Serah Farron from Final Fantasy XIII. While she did not use our wig for her cosplay we have a wig style perfect for cosplaying as Serah! We recommend that you use our Chronos Wig in Princess Dark Pink and add one of our Curly Ponytail Clipons in Princess Dark Pink for cosplaying this character! Look on to see some more about this cosplay and the wigs we suggest!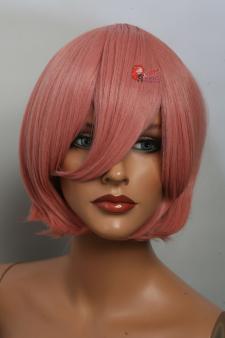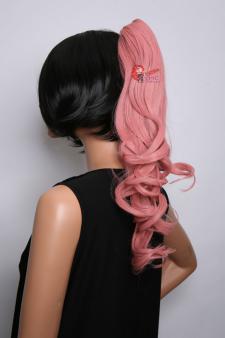 -What inspired you to do these cosplay?
Having worked for a maid cafe, I just love taking characters that people love and putting them in a maid persona. That way, when the guests come in, not only do they get a cute maid, but they get their favorite character as a cute maid.
-What got you into cosplay?
I have been cosplaying since I could remember. In elementary school, my mother used to dress me like Sailor Moon for school picture day. As I grew older and learned that what I was doing was cosplay, I just got submerged and kinda went crazy with it. Cosplaying has been apart of me since forever and I can never see me without it now.
-Why do you love cosplay?
Sometimes real life can be a bit much and I am never motivated to do anything. But with cosplay I am motivated to work out, stay healthy, and actually get stuff done. The feeling you get when you go a convention and a little kid see's you as a super hero, or Disney character and their face just lights up… that feeling is amazing. I love interacting with other cosplayers and just immersing myself in this world that no one other than a cosplayer really can feel.