Here's one of the entries for our Valentine's Day Couples Contest!  Danny Rodriguez and Sheila Netteler are cosplaying as Pikachu and Pichu from Pokemon. While neither of these cosplayers used wigs for their cosplays we recommend that you look at any of our wigs in Rich Butterscotch if you are looking to cosplay as Pikachu!  Read on to learn more about these cosplayers!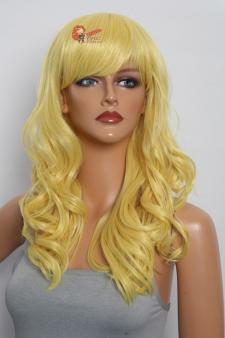 -What inspired you to do these cosplays?
He really loves Pikachu and had me make him one, so I did for a birthday present before we ever started dating, and I made Pichu to go with it because I wanted to match but not be the same character when he came to see me when we first started dating.
-What got you into cosplay?
I have been cosplaying for many years now, love transforming my characters to life as does Danny
-Why do you love cosplay?
Because it can be challenging to create and it is fun to give life to characters in photographs especially with other cosplayers.