Here's one of entries for our Valentine's Day Couples Contest! Eli and R415t0rm are cosplaying as Sophie and Howl from Howl's Moving Castle. While neither of these cosplayers used our wigs for these cosplays we have some great styles that you can use to cosplay as either of these two characters. For this specific version of Sophie we recommend using our Chronos Wig in Silvery Grey. For a Howl cosplay we recommend using our Chronos Wig in Black. Look on to see some more about their cosplays!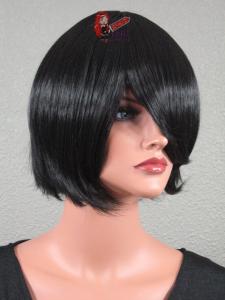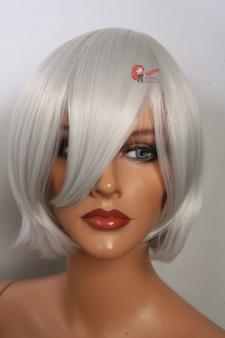 What inspired you to do these cosplays?:
I (Eli) have always loved Howl's Moving Castle and wanted to cosplay from my favorite movie with my boyfriend as his first cosplay and our first couple cosplay.
What got you into cosplay?:
I've (eli) been cosplaying since 2007, so about 6 years. In '06 I went to my first convention (Kumoricon) it was such a great experience but I felt very left out since I wasn't in costume. The next year, much against my parents will, I bought a cosplay and was Ichigo from Tokyo Mew Mew. I found that cosplaying made the con experience much more fun and I felt more involved.
Why do you love cosplay?:
I (Eli) love cosplaying because I love to be able to dress up as my favorite characters and make people happy when they see they costumes.
Photographer: FallMoonLitRose – https://fallmoonlitrose.deviantart.com/