Here is one of the entries for our Valentine's Day Couples Contest! Elizabeth (Kitnichi) and Brandon (GeekBoy) are cosplaying as Panty and Brief respectively from the Panty and Stocking series! Although neither cosplayer used a wig from EpicCosplay, we have some recommendations that would we think work well for each of those characters. For Panty, we would recommend using our Persephone Wig in Rich Butterscotch. For Brief, we would recommend going with our Chronos Wig in Autumn Orange.  Read on to learn more about these cosplayers!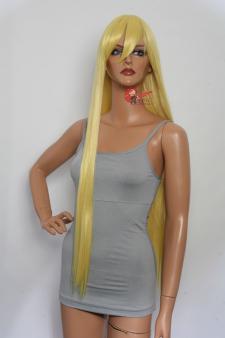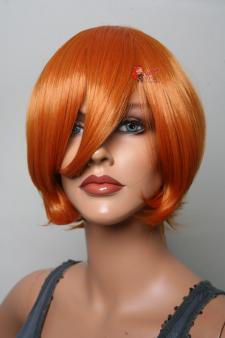 -What inspired you to do these cosplays?
We have watched panty and stocking for a while and we just had to cosplay the characters because we love the anime.
-What got you into cosplay?
We started cosplaying about year and a half ago. We noticed one of the local events was a cosplay convention. We researched cosplaying more and decided it would be a great way to meet new people and experience very interesting places.
-Why do you love cosplay?
We love cosplay because as a kid it was thought of as weird to dress up unless it was on Halloween. So cosplaying is really a means of making up for lost time that we could have spent dressing up. It is a great way to express a passion that we both love which is dressing up, anime, and manga.
Their Facebook page: www.facebook.com/kitnichicosplay